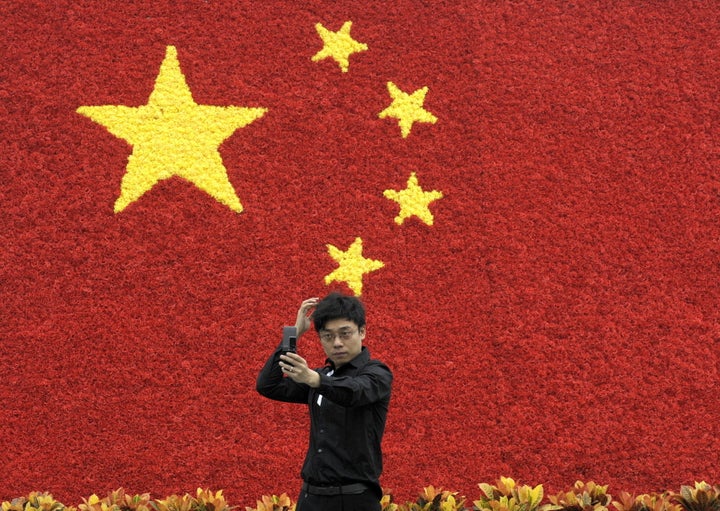 Google may be winning in China: Not in search--Google's premiere product has been losing market share since the company's clash over censorship with Chinese officials--but in the smartphone market, with Android, Google's open-source mobile operating system.
The battle over China's massive cell phone subscriber base is a fierce one as the spoils of war are plentiful. Already, the country boasts over 800 million mobile phone users --more than double the population of the United States. As the spending power of the country's citizens grow, that number is certain to swell substantially, and with it competition for Chinese users' yuan and eyeballs.
Google's Android operating system has already nibbled away at Apple and BlackBerry's lead in the smartphone market domestically and it appears to be growing quickly in Mainland China as well. Google's Android seems be poised to become the most popular mobile operating system in the world's most populous country.
Though Apple reported stunning results in Asia, Deutsche Bank technology analyst Jonathan Goldberg argues that Android is winning in China, its market share bolstered by the omnipresence of the operating system.
It can be difficult to compare the success of Google's Android to the success of Apple's iPhone, given that Google's software, which is open-source, can be used by anyone, on virtually any mobile product, while Apple's iOS is available only on Apple-manufactured products (the iPhone, iPod, and iPad). By contrast, Android is used to power smartphones from numerous different suppliers. In addition, Android's rise can be tied to its use not only in phones and tablets, but also in set-top boxes, laptops, and even ATMs.
"Our latest visit to China made it clear that Android has become the faraway leader in mobile operating systems [OS]," Goldberg wrote in a recent edition of the Digits newsletter, according to Daily Finance.
As Daily Finance notes, Goldberg also found that Android-based phones "likely" outsold the iPhone in Asia last December, a lead that Goldberg predicts will be sustained in 2011 and 2012. Addition data from Morgan Keegan, a financial services firm, support Goldberg's assessment that Android is on the up-and-up in China: by December 2010, around 50% of smartphones in China were running Android, up from zero in 2009.
At the same time, however, Apple's performance in China, a market the company identified as a "top priority" several years ago, has been nothing less than superb. Revenue from China increased threefold in a year, from $1 billion in 2009 to $3 billion in 2010.
Which operating system do you think will prevail? Weigh in below.