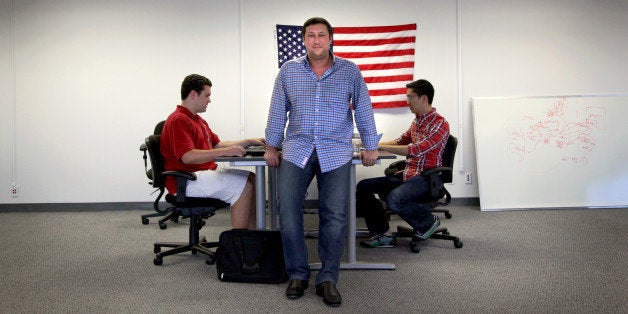 WASHINGTON -- Andy Barkett, the former senior Facebook engineer who was hired less than a year ago to oversee the Republican National Committee's data and technology overhaul, will be taking a diminished role at the committee, two sources told The Huffington Post, attributing the information to the highest levels of the RNC's leadership.
Barkett, 33, was named RNC chief technology officer in June. He has been working out of a satellite office in San Mateo, California, and has spent much of his time building the RNC's Beacon, a national voter database search tool that has repeatedly been delayed.
RNC Chief of Staff Mike Shields downplayed news of any change in Barkett's day-to-day role. In an email Wednesday, he said that Barkett was merely moving from dual employment at the RNC and at Data Trust, the private-sector company set up to house and maintain the RNC's voter file while avoiding campaign finance rules that apply to federal committees, to full-time at the RNC.
"Now that he has completed his work with the private firm Data Trust, he is focused on the RNC," Shields said in an email.
"Andy Barkett was hired as the first ever CTO of the RNC and continues in that role. His role has been and continues to be to help lead out our ever expanding data and tech infrastructure," Shields said.
However, HuffPost was contacted Monday by a Republican operative with close ties to the RNC who said that Barkett was being "shoved out" but would stay on at the RNC in some capacity, at least through the midterm elections this fall, to avoid negative publicity.
A second source in touch with senior RNC officials, when asked by HuffPost, said Barkett would be leaving altogether, but acknowledged that he could be kept on in a titular role to avoid unflattering news coverage.
Barkett told HuffPost via Facebook message Monday that he was not departing. When asked if he was stepping back from day-to-day responsibilities, or whether he would continue in his current role without any changes, Barkett did not respond.
A demotion for Barkett would be a blow to the RNC's effort to make itself the GOP's hub for tech innovation. RNC Chairman Reince Priebus has made data and technology key to the committee's mission and identity since the 2012 presidential election.
It's unclear how a change in Barkett's role would affect Beacon or other RNC technology. Beacon has been in beta mode, testing in a small number of states since late 2013, and the RNC has said it will be tested in all 50 states soon. It was supposed to be available across the country by early April, but that deadline has now slipped to June, said one source at a Republican campaign committee. Beacon is a query tool that can be used to go into the national voter file, pull out names that match specific characteristics, and organize them into lists for campaign volunteers and staffers for phone calls and door knocks.
Another source, a senior Republican operative in Washington who talks to principals at the RNC regularly, said development of the data tools Barkett has been working on has been slow, and progress has been "worse than is known."
HuffPost granted anonymity to the sources because they were relating private conversations that shed light on the inner workings of the body that represents the Republican Party nationally and organizes and convenes meetings of all 50 state parties throughout the year. The RNC received $80 million in political donations in 2013.
Talk of a diminished role or exit for Barkett, along with tales of slow progress on the suite of tools he's been building, is sure to be a topic of discussion at the RNC's spring meeting next week in Memphis, Tennessee.
Before You Go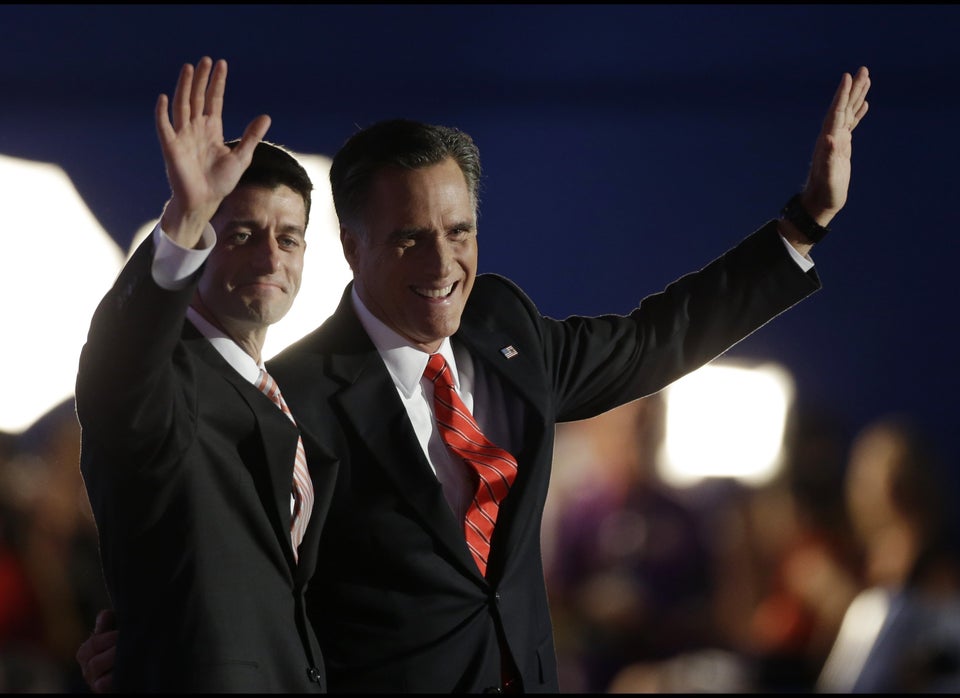 Republican National Convention 2012
Popular in the Community