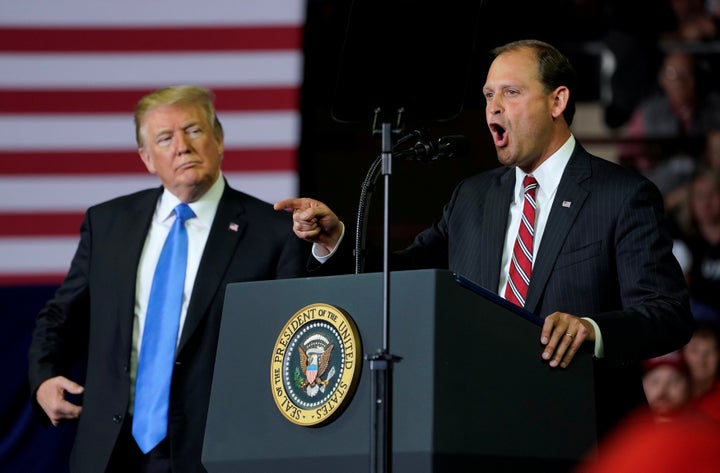 Republican Rep. Andy Barr narrowly defeated retired Lt. Col. Amy McGrath on Tuesday, giving the GOP an early election night victory over a prominent Democratic upstart in Kentucky's 6th Congressional district.

Barr won roughly 51 percent of votes as a surge of support from the district's rural counties carried him to re-election, according to The Associated Press.
McGrath, part of a long list of women and veterans running as Democrats, rose to national prominence early in the 2018 campaign cycle after an ad touting her background as the first female Marine to fly an F/A-18 in combat missions went viral.
Kentucky's 6th District was a safe GOP seat at the outset of the 2018 cycle, with forecasters projecting a smooth re-election campaign for Barr and the Democratic Congressional Campaign Committee leaving it off an initial list of targets.
But sinking approval for congressional Republicans and McGrath's surge in popularity during a Democratic primary, in which she upset Lexington Mayor Jim Gray, threw the race into question.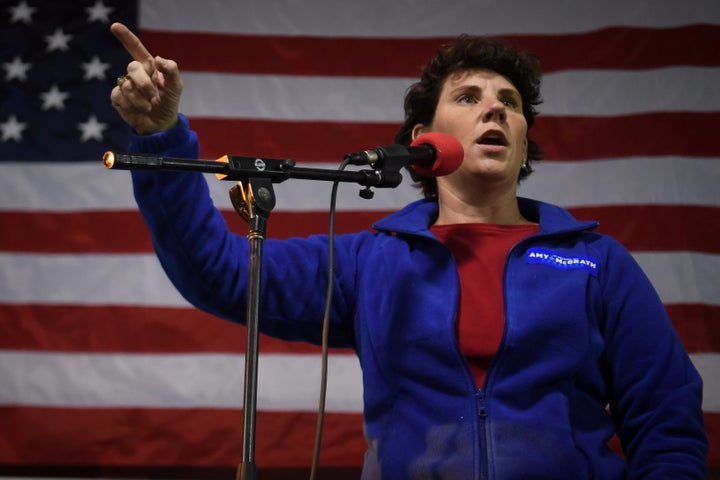 McGrath, who ran as an outsider inspired to enter politics after Donald Trump was elected in 2016, hammered Barr for voting to repeal the Affordable Care Act, which provided health care to thousands of district residents, and in favor of this year's GOP tax cut plan. She pushed herself as a representative who owed nothing to either party and would work to bring jobs and investment to the district in a way that would benefit ordinary Kentuckians instead of the "1 percent."
Barr, meanwhile, targeted McGrath's socially liberal stances in an effort to paint her as "too liberal for Kentucky." He ran ads blasting McGrath for acknowledging that she was a feminist, and for supporting abortion rights and contraception access.
The race had become a priority on both sides by October, with Trump and former Vice President Joe Biden visiting the district on consecutive days to campaign for their parties' respective candidates. Barr's campaign and GOP-affiliated super PACs purchased more than $3 million in advertising.
Barr, a Lexington lawyer, has served in the House since defeating former Rep. Ben Chandler (D) in 2012.
Popular in the Community