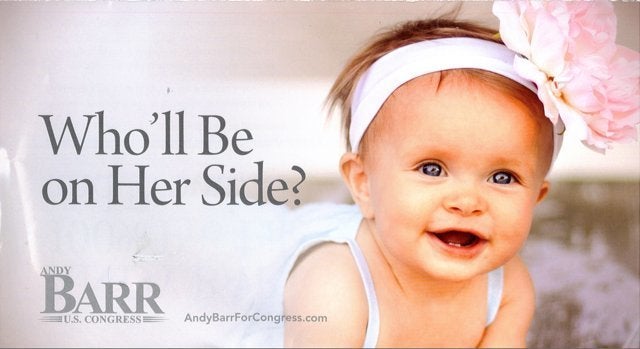 A Republican congressional candidate in Kentucky has used a picture of his own baby daughter on a abortion-related campaign mailer.
Andy Barr, a Kentucky attorney who narrowly lost to Rep. Ben Chandler (D-Ky.) in the 2010 contest, uses the photo of his child throughout the 4-page piece of campaign literature, accusing Chandler -- who has a mixed record on abortion issues -- of being a "pro-abortion extremist."
In the mailer, Barr seems to suggest that Chandler would somehow endanger his daughter's life.
"Who'll be on her side?" the mailer says next to a picture of the adorable baby.
The piece also notes some of Chandler votes that anti-abortion rights groups opposed, and says Chandler "has a 0% rating with National Right to Life," though the group has rated Chandler more favorably in the past.
Chandler beat Barr by a litte more than 600 votes in the last race. As of the most recent reported polls, Chandler had a lead in the current race.
Barr's campaign could not immediately be reached for comment.
Support HuffPost
The Stakes Have Never Been Higher
Before You Go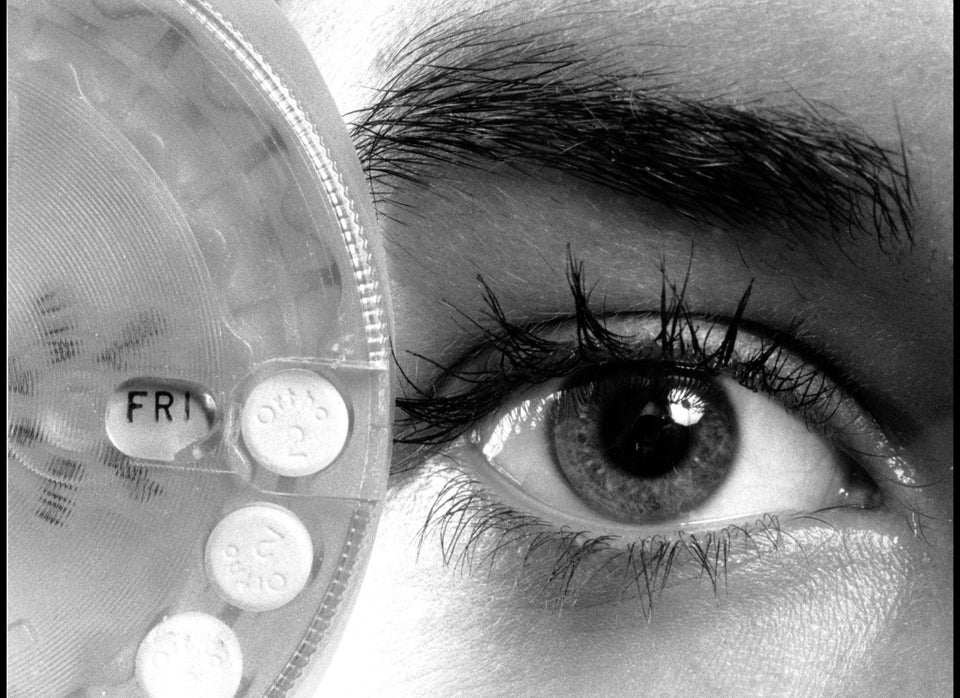 Lies GOP Tells About Women's Bodies
Popular in the Community