The reality king, 54, was forced to respond to fans who accused him of "praising" celebrities who lost weight with the diabetes drug, which has been increasingly popular in recent months.
Cohen addressed the issue on his Sirius XM show "Radio Andy," sharing a DM from one viewer who wondered why Ozempic has become a hot topic.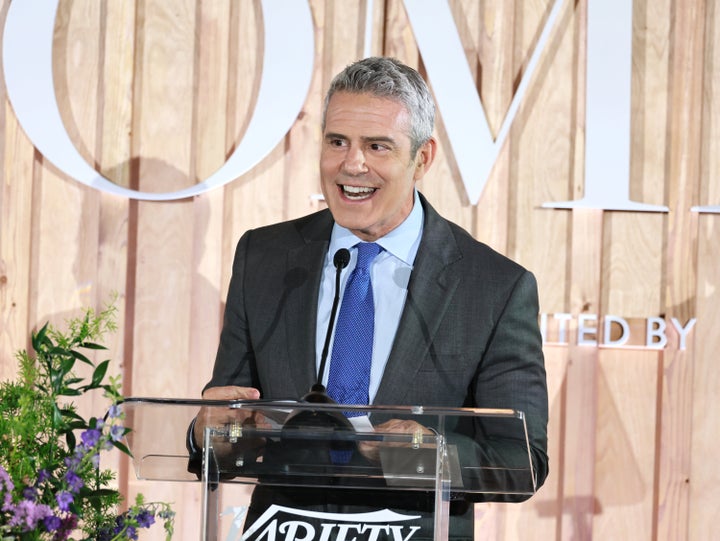 During last Thursday's "WWHL," Catania admitted to jumping on the Ozempic "bandwagon" after Cohen asked about her new look. "I wasn't going to come to the ['RHONJ'] reunion looking any bigger than anyone else," she reasoned.
The Bravo ringleader actually ended up agreeing with his critic, telling listeners, "Well, you know what? This woman… she's right." He later acknowledged how weight loss talk can be a "slippery slope."
Cohen did offer a minor defense, claiming he never complimented Catania's weight loss, but merely noticed that she was "thin."
"I'm trying to deliver the goods for my audience watching," he explained. "I mean, if Dolores shows up looking 15 pounds lighter, I gotta find out how it happened."
Ozempic and other similar injections like Wegovy and Mounjaro have been heralded as a weight loss miracle since being approved to treat obesity in 2021.
While the drugs ― originally developed to control glucose levels ― can slow digestion and reduce appetite, the list of side effects include nausea, vomiting, constipation, gas and heartburn. More serious, long term reactions, like thyroid tumors, pancreatitis, gallbladder problems and kidney issues, have also been reported.
Though stars like Catania, Rosie O'Donnell, and Chelsea Handler have all been open about using Ozempic, others in Hollywood have voiced concern.
"Game of Thrones" actress Sophie Turner recently called out ads for the treatment, telling Instagram followers, "The ozempic ads plastered across the Times Square subway station can f**k all the way off."
Popular in the Community