"Watch What Happens: Live" host Andy Cohen dropped by "Late Night," and promptly freaked everyone out ... and then continued until he'd grossed them out. Cohen decided to share the sordid tale of the time Lady Gaga relieved herself backstage at "WWHL." Seems innocent enough, you say. Gaga couldn't find a bathroom, so she peed in a trashcan in her dressing room. One problem, though.
"We don't really have dressing rooms," Cohen said. But that wasn't the end of the story. ""She can pee wherever she wants, as far as I'm concerned," Cohen said. But he further decided that Gaga's urine was "a pop culture artifact." So he told some members of his staff to bottle it up so he could put it in the "WWHL" clubhouse. Ultimately, after realizing that urine is toxic, his team discovered that it can be transformed into perfume with some alcohol so it will keep forever. So that's what they did.
Andy Cohen hosts "Watch What Happens: Live" every Sunday through Thursday at 11 p.m. EST on Bravo. "Late Night with Jimmy Fallon" airs weeknights at 12:37 a.m. EST on NBC.
TV Replay scours the vast television landscape to find the most interesting, amusing, and, on a good day, amazing moments, and delivers them right to your browser.
Before You Go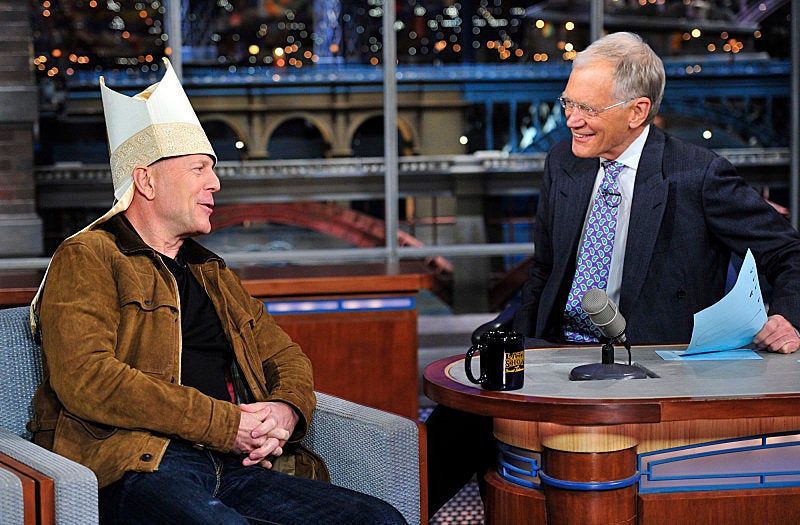 Late Night Talk Shows
Popular in the Community