In the song, Grammer sings these words to a fictional temptress with a good butt: "Nah, honey I'm good. I could have another but I probably should not; I've got somebody at home, and if I stay I might not leave alone."
"As a guy who's out on tour a lot and there's lots of cute girls all over the country, to just deny that that's real would not be true," he told The Huffington Post. "So I wanted to make an honest, true song about staying with somebody and in the end enjoying it. It's like the best decision."
Grammer and his wife Aijia Lise Guttman can be seen at the 00:21 second mark, in addition to other familiar faces including pop duo Alex & Sierra and actor Colton Haynes.
"I think that when you watch the video and you see people that have been together for 40, 50, 60 years -- and that end little butt-grab by the couple of 70 years -- it reminds you of that thing. That there is something really special and noble about staying together," Grammer said.
Watch the video above but be forewarned: the feel-good song will get stuck in your head.
Before You Go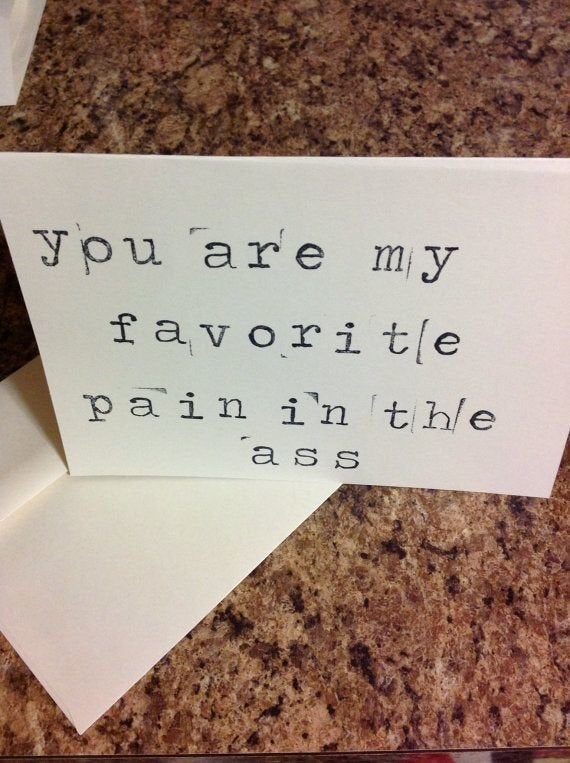 Cards You'll Want To Give Your Spouse