Andrew Hallinan said he's intentionally courting controversy in an effort to push back against the overly cautious behavior he believes is costing lives. His critics, meanwhile, call him a "hate profiteer" trying to make a buck from tragedy.
"On 9/11, of course I'm not going to be politically correct," the 28-year-old said by phone Sunday. "These are terrorists that killed more than 3,000 innocent Americans."
Since the Chattanooga shooting, he has also offered free concealed-carry training classes and keeps his gun range open to the public.
"In order for us to combat Islam, I need to put guns in their hand," Hallinan said of his customers.
Hallinan sees the $25 discount as something of a public service -- the discount is equivalent to his typical profit margin on a gun sale, he said. He denies his business practices are rooted in hate. Still, he admitted he's lost several friends and even his girlfriend over his anti-Islamic stance. Several of his employees have experienced the same.
"All because I'm standing up," Hallinan said.
"For every one person we piss off, 100 people agree with us," he said. "I got a letter with $50 in it that simply said, 'Thank you for having balls.'"
But after the shooting that left 12 people dead, "I woke up one day and something snapped in my soul," Hallinan said. "I'll never understand it. I'll never get it. I swore it never would happen again on my watch. I have been training and selling guns ever since."
"The only way you can calm that violence is to train and arm people against the bad guys," he said. "My shooting range is open to the public."
At the same time, Hallinan considers Islam "pure evil," he said.
"The good news is, we have plenty of Muslims in America who don't believe in Sharia law," he said. "I'll gladly sell them a gun if they denounce Sharia law."
"Andy's bigotry is problematic because he sincerely believes he's a nice guy," said Hassan Shibly, the executive director for the Florida Chapter of the Council on American-Islamic Relations who has spoken with Hallinan several times.
In July, the chapter sued Hallinan for discriminatory business practices after he announced his shop a "Muslim-free zone." The lawsuit seeks injunctive relief but not monetary damages, Shibly said. He considers the shooting range a place of entertainment, which means discriminating against Muslims there is a violation of the Civil Rights Act.
"You can't have it both ways: you can't claim Jews are nice but that Judaism is evil," Shibly said.
Hallinan himself admits the "Muslim-free zone" is "a really unenforceable policy," but insists his business has only denied access to people he thinks are dangerous, including, he said, two white men who "looked like gangsters."
"I can't ask every customer their religion. But like the white thugs, I didn't have to ask them their religion to know they were unsafe," he said.
Hallinan noted that he puts a disclaimer in his videos saying he doesn't want people to act "violently, or rudely, or condescendingly to any Muslim for any reason."
"The vast majority of Muslims are peace-loving Americans," he said. "If they come to you, be armed. My reaction is only defense; if they're in a suicide vest and they're in your mall, shoot them."
Shibly and Hallinan had at one point planned a meeting at which Shibly would take a class at the gun range and Hallinan would learn about the Quran. But Hallinan called it off at the last minute.
"CAIR has a history of supporting terror and getting their members not to talk to the FBI. They're some bad dudes," Hallinan said.
His stance is softer when it comes to Shibly himself.
"I think [Shibly] is a wonderful man. If he turned around denounced CAIR, I'd be friends with him and would sell him a gun. It's not him that I denounce, it's his organization."
"Unfortunately we have to call loyalties here," Hallinan said.
Shibly, for his part, said he has no ill will toward Hallinan.
"Aside from the fact he's willing to hang out with [George] Zimmerman, he comes off as a very personable guy," Shibly said. "But you can't have it both ways. You can't say a person's way of life or religion is evil but they're OK -- that's disingenuous."
"He's normalizing the idea of seeing the Muslim community as threats," he said. "Islamaphobia should scare all Americans. It's a tool that undermines everyone -- it makes us less safe and less free."
He added, "it's just a shame that Andy can't seem to resist making a buck off the lives of all the innocent people who have lost their lives in horrific attacks."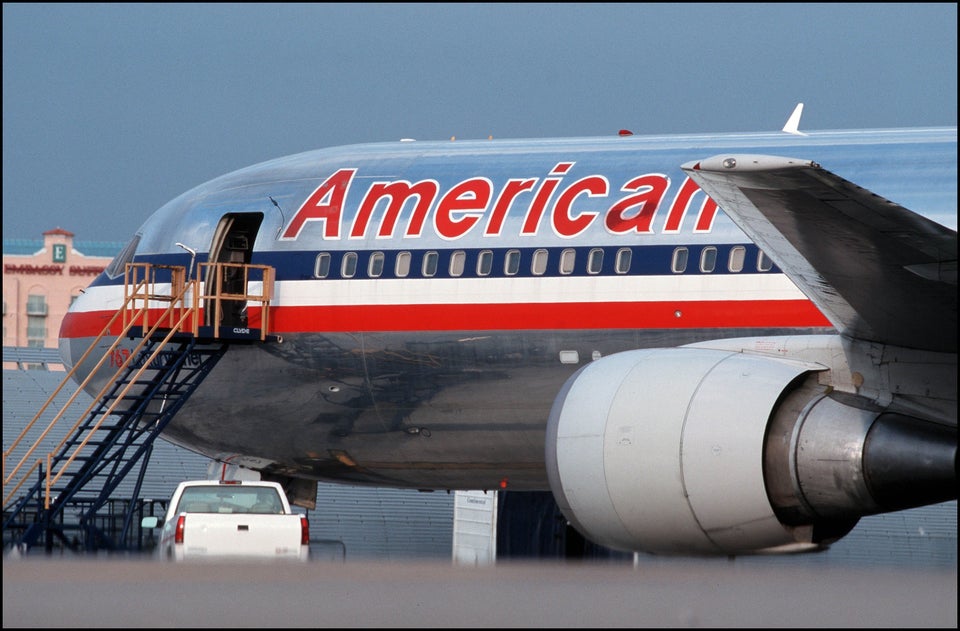 9/11 Timeline
Related
Popular in the Community