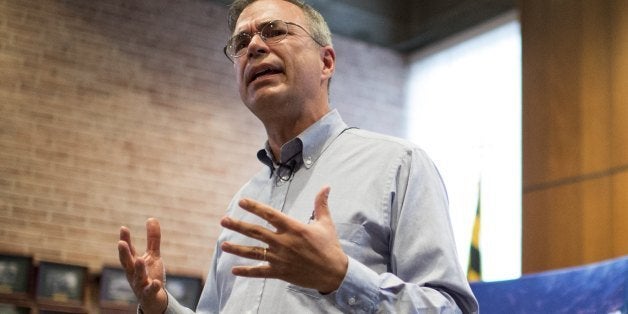 WASHINGTON -- A Republican congressman from Maryland is going after a campaign finance loophole that has allowed lawmakers to use campaign funds on non-campaign activity -- like a family trip to Scotland.
Rep. Andy Harris (R-Md.) introduced a bill last month seeking to prevent lawmakers from using funds from their leadership PACs to pay for personal expenses.
"Public opinion of Congress is already low enough. We should close this loophole so no appearance of impropriety exists." Harris said in a statement. "By banning the personal use of political committee funds, we can help improve the public trust in Congress."
The bill follows the release of the book Extortion: How Politicians Extract Your Money, Buy Votes and Line Their Own Pockets by conservative author Peter Schweizer and a subsequent "60 Minutes" report covering the book's revelations of how politicians take advantage of leadership PAC funds. The political committees, which are controlled by individual lawmakers, are ostensibly supposed to raise money for their colleagues' reelection campaigns. But Schweizer describes how members of Congress use their leadership PAC funds on everything from personal golf outings at Pebble Beach to tickets to NFL games.
"It's great that Andy Harris is taking on this issue and hopefully his colleagues will join him on this and other legislation," said Adam Smith, a spokesman for the campaign finance reform group Public Campaign.
Smith added that while the bill "may seem minor," he hopes it could signal a larger shift in Republican attention to campaign finance laws. Everything from support for transparency to closing long-overlooked loopholes in the public financing of campaigns has been met with GOP opposition, and Republicans have avoided any changes to campaign finance laws, except those that would repeal them or reduce their power.
As Campaign Legal Center policy director Meredith McGehee, a veteran campaign finance reform lobbyist, told The Huffington Post in an earlier interview, "When I was lobbying for Common Cause [in the 1980s and early 1990s] and even after I left, we used to have a list of 40 to 50 House Republicans that were kind of on our regular target list and, well, that's shrunk to about one or two."
Rep. Walter Jones (R-N.C.) is currently the sole House Republican who routinely cosponsors campaign finance reform legislation. In the Senate, the only campaign finance-related legislation that attracts Republican support is an uncontroversial bill requiring senators to file their campaign disclosures electronically. That bill currently has six Republican cosponsors, but has been blocked by filibusters and aggressive amendments at the direction of Sen. Mitch McConnell (R-Ky.).
Schweizer's prior reporting has resulted in some legislative success for those interested in campaign finance reform. An earlier book and "60 Minutes" appearance in 2011 led directly to the passage of the STOCK Act, which limits the ability of lawmakers to trade stocks based on insider information gained from their perch on committees overseeing publicly traded industries.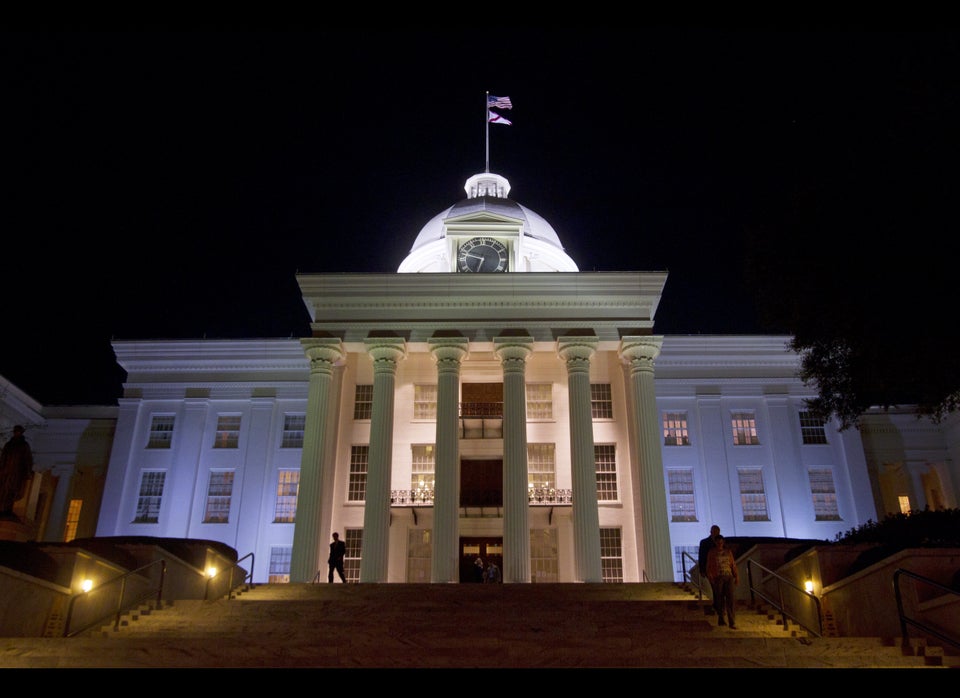 U.S. State Capitol Buildings
Popular in the Community