A Maryland town hall meeting grew heated Tuesday, when GOP Rep. Andy Harris faced disgruntled constituents angry over partisan politics fraying the country and the perceived lack of Republican action to fix problems.
At a packed gathering in Bel Air, voters voiced their discontent on topics ranging from the Benghazi attack to National Security Agency surveillance to health care reform. Some demanded that Republicans do more to pressure President Barack Obama and Democrats to change the direction of the country.
"I want [House Speaker John] Boehner up there defying this guy and saying, 'We're going to impeachment with you' if you do not start obeying the laws," attendee Ed Hunter declared. "Listen, we're dying out here because you guys are being nice guys!" he later added.
Harris tried to calm the crowd during the almost-two-hour meeting, emphasizing that he is "very, very worried about what the NSA is doing" and reassuring them that "you have not seen the end of Benghazi."
But Harris' constituents had grave concerns.
"When is this government going to come clean with the American people and tell us what this secret law says, how it's being secretly interpreted, how it's being secretly implemented, and what it means [to] every person in this room," one angered resident asked.
With many Republican voters alarmed at the scope of the nation's problems and frustrated with Washington gridlock, town hall meetings during Congress' August recess have been lively. Earlier this week, Reps. Robert Pittenger (R-N.C.) and Aaron Schock (R-Ill.) both held events that featured heated debate over defunding Obamacare and potentially shutting down the federal government.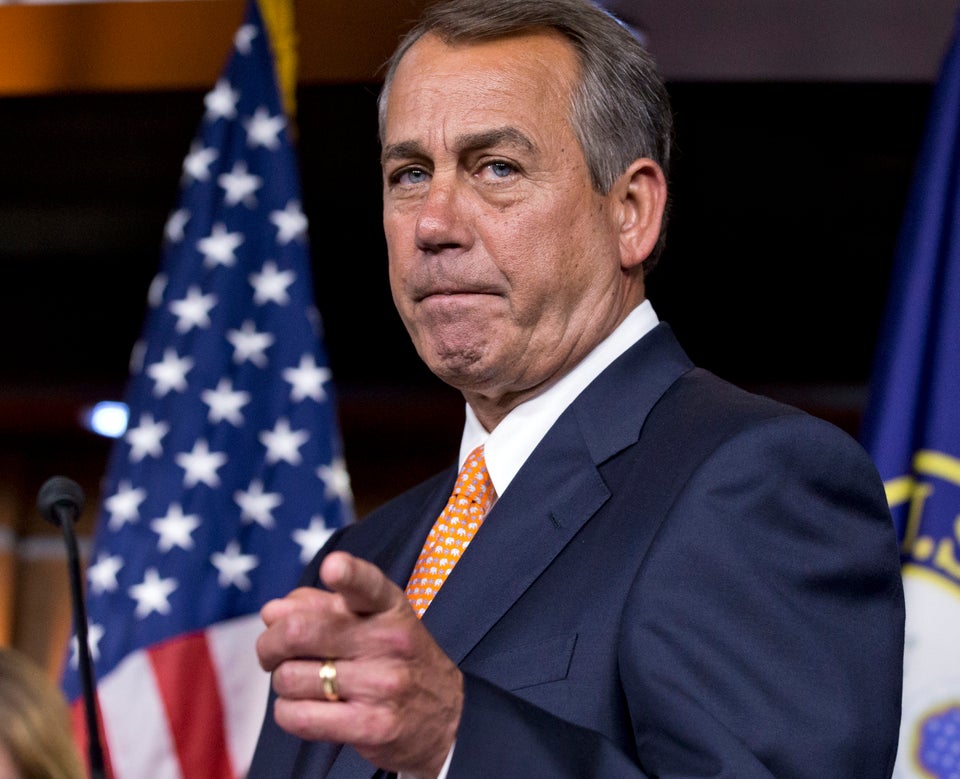 Conservatives Pointing Fingers
Popular in the Community