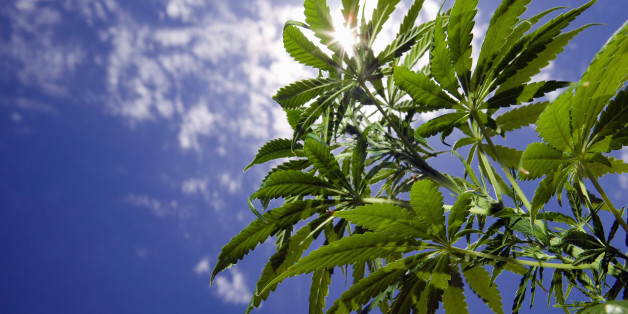 Andy Joseph received a welding engineering degree from Ohio State University. This clean-shaven, buttoned-down Midwestern father of five likes making things, but he never expected to be selling those things to the medical marijuana industry. How did it happen?
"The cannabis industry came to me," he said.
One of the things Joseph's 12-year-old company, Apeks Supercritical, sells us a $63,500 piece of equipment that uses CO2 to extract oil from plants, including marijuana. Medical pot patients sometimes prefer consuming oils over smoking the plant.
More from CNBC
-- Slideshow: A gallery of medical marijuana
-- Don't get sucked into a pot stock scam
-- Big Mac vs. Big King: Our taste test
I caught up with Joseph at the National Marijuana Business Conference outside Seattle. He explained that he had to overcome a reluctance to get involved in the business—all forms of marijuana are illegal in Ohio—but began to change his mind when he met with actual clients and their patients.
"There are real benefits from the medicine," he said.
Apeks has expanded to seven employees, and Joseph expects sales to hit $3 million this this.
(Read more: Don't get sucked into a pot stock scam)
In the video, Joseph lays out the challenges of manufacturing equipment for an industry still considered illegal by the federal government. Apeks is providing the financing to buy the machines, because he doesn't want to get paid in cash that has been transported across state lines.
Joseph said his insurer won't back him if any of his loans go bad and the equipment disappears, but so far—"knock on wood"—he hasn't had problems.
Not bad for a business in which doing credit checks can be a challenge, as so many people involved don't even have bank accounts.
"At the end of the day," Joseph said of sizing up a client, "it's a lot of gut feeling."
REAL LIFE. REAL NEWS. REAL VOICES.
Help us tell more of the stories that matter from voices that too often remain unheard.
BEFORE YOU GO
PHOTO GALLERY
9 Mind-Blowing Weed Gadgets