Sheriff's deputies in Santa Rosa, Calif. shot and killed a 13-year-old boy who was holding a pellet gun that resembled an AK-47 assault rifle on Tuesday.
In a press conference Wednesday, Lt. Paul Henry of the Santa Rosa Police Department said that two Sonoma County Sheriff's Deputies were patrolling a neighborhood when they spotted Andy Lopez, 13, carrying what they said appeared to be a rifle. Henry said that officers called for backup and repeatedly ordered Lopez to drop the weapon. Lopez reportedly turned towards the officers and one of them opened fire. Lopez was pronounced dead at the scene.
"When the deputies shouted at the subject, the subject began to turn toward the deputies," said Henry. "As the subject was turning towards [the deputies], the barrel of the assault rifle was rising up and turning in [their] direction. The deputy feared for his safety, the safety of his partner and the safety of the community members in the area."
Authorities allegedly found a plastic toy handgun in the boy's waistband.
Friends and family members told the San Francisco Chronicle that the gun belonged to a friend, and that Lopez and his friends liked to shoot low-powered pellet guns. Lopez's father told CBS that the gun was not allowed outside of the house unsupervised, but that his son had been returning it to the friend.
Lopez's parents, who identified the boy's body on Tuesday night, were reportedly stricken with grief.
Gabriel Roque, a friend of Lopez's, told the Chronicle that he was convinced Lopez would have dropped the gun if given a chance.
"I'm devastated," he said. "There's a difference between a cold-hearted killer walking down the street with a gun than a little kid walking down the street with a BB gun. There's something wrong."
According to Linsey Gannon, the assistant principal at Lawrence Cook Middle School, Lopez was a popular student who loved basketball and the trumpet. "He was a handsome young man with many friends and a lovely family," said Gannon. "He will be missed."
Authorities called the incident "a tragedy," but said that officers could not tell the weapon was fake or that Lopez was a boy, and that they feared for their safety. According to the Santa Rosa Press Democrat, authorities presented an actual AK-47 alongside the pellet gun that Lopez was carrying to show the similarities during a press conference.
In a statement, Sheriff Steve Freitas said that as the "father of two boys about this age, I can't begin to imagine the grief this family is going through. This is a tragedy on many levels."
The Santa Rosa Police Department said that it would be investigating the shooting, in conjunction with the Sonoma County District Attorney's Office and Petaluma Police Department, in a press release Wednesday.
This article has been updated with new information.
Related
Before You Go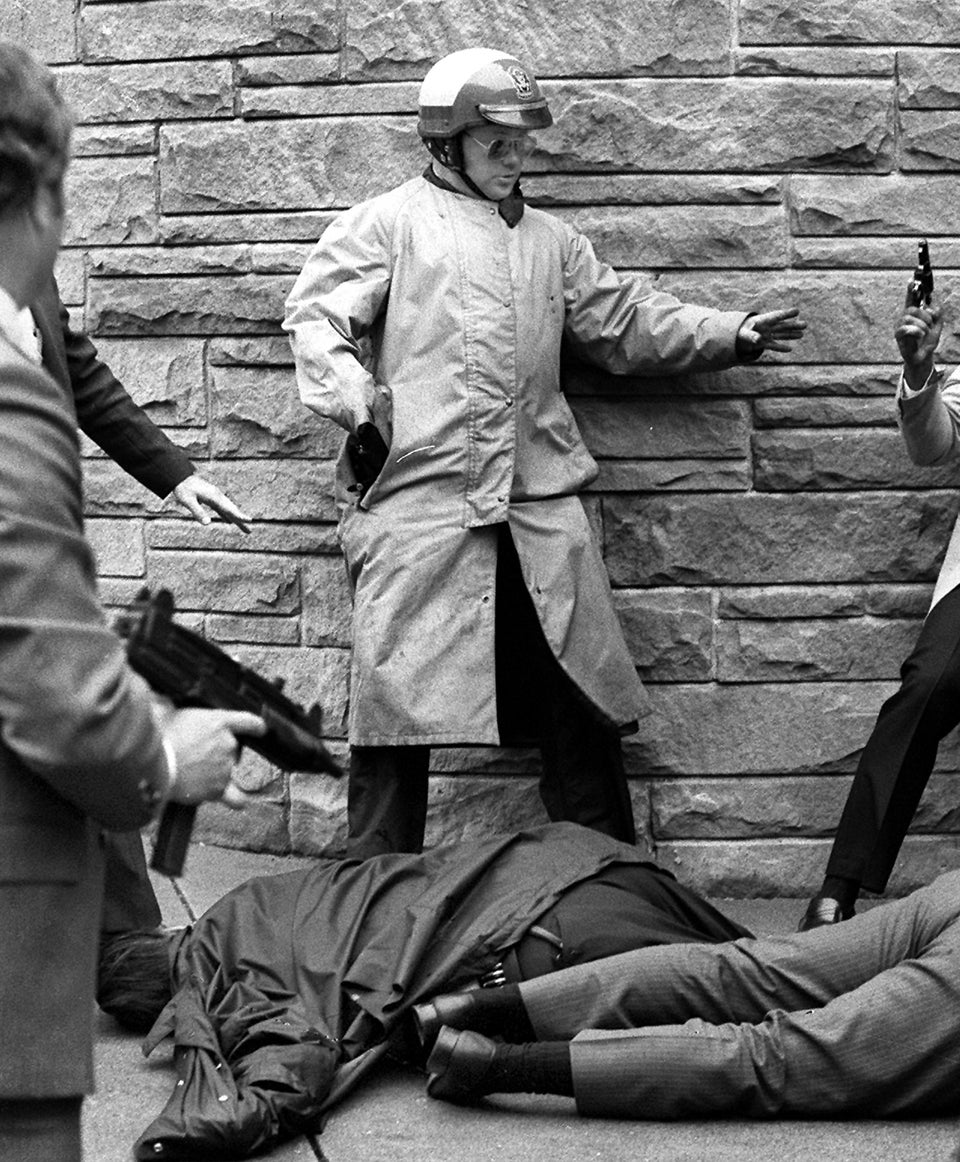 Pivotal Moments In The Federal Gun Control Debate
Popular in the Community