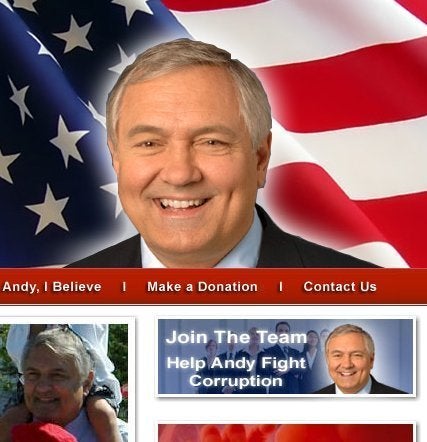 Martin, described as an "Internet Powerhouse" in the press release regarding his lawsuit, is seeking an injunction against the two online organizations, which he's labeled as "anti-conservative, anti-Republican and anti-Obama opponent smear operations."
Martin's press release, which notes that he will be attending a conference on Barack Obama's Missing Birth Certificate and College Records, reads:
(NEW YORK)(December 17, 2009) Republican U. S. Senate candidate and insurgent "Internet Powerhouse" Andy Martin will hold a New York news conference Thursday, December 17th to announce that he has sued the "protosocialist" Wikipedia/Wikimedia operation for using tax-exempt resources to run a hate campaign against him at the behest of Wikimedia's Barack Obama supporters.

Martin is in New York for the Second national Conference on Barack Obama's Missing Birth Certificate and College Records.

"No one could characterize the Wikipedia entry on my extraordinary life of public service and personal sacrifice as 'neutral and impartial,'" Martin says. "It is obviously nothing more than a political smear by Barack Obama's rabid supporters. Wikimedia and Wikimedia [sic] are tax-exempt protosocialist scams that target conservatives, Republicans and opponents of Obama. I am a triple threat when it comes to being the target of Obama agents.

"I am fighting back. We need to expose Wikimedia's scams. Wikimedia/Wikipedia use tax-exempt resources to spew their venom on innocent victims Martin says. "The public is also a victim of fraud by these leftist Obamabots. I want to bring the facts and the truth about these protosocialist provocateurs to the attention of the American people;
Andy Martin's Wikipedia entry describes him as a "vexatious litigant" and "perennial candidate." The entry notes that he asserts that "Obama's real father is not Barack Obama Sr., but is Frank Marshall Davis, an African American journalist of the 1950s."