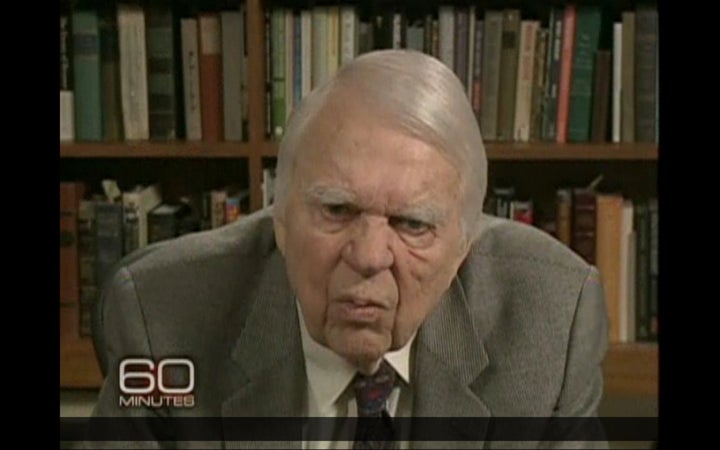 Andy Rooney says he'll work at "60 Minutes" until he dies.
"How long am I going to work? How long am I going to live? That's the question," he said. "I will work until I drop, or until I lose my head. Until somebody tells me different, I'm not going to quit."
Rooney, who's been with "60 Minutes" for over 30 years, also says the current executive producer, Jeff Fager, isn't as difficult to work for as the show's creator Don Hewitt was.

"Nobody [at CBS] says I should step down," he said. "I know the producer [Jeff Fager] well. He's a good guy, a friend of mine. Don Hewitt [the late creator/exec producer of "60"] was a lot tougher to work for than Jeff is. He was more critical of what I did."
Rooney added that he loves his life and wouldn't know what to do if not work at CBS News, where he's been since 1949.
"What else would I do?" he asked. "I get up in the morning, I have a great office, a place to go. I work for the best show on the air, and I have the best spot on it. This is as good as life gets."

Read Shister's full post here.
Related
Popular in the Community