Andy San Dimas has regrets about getting "horny" in Pittsburgh and wants to make amends to the Pittsburgh Police Dept.
"I feel stupid," she told The Huffington Post. "I'm embarrassed. I usually only act ridiculous when I get paid."
Still, she is hoping to make things right for the officer by auctioning off the unicorn mask, along with the shirt she was wearing during the incident.
"Unicorngate," as no one has called it, began when San Dimas was in town with her friend Steviee Hughes, who brought the rubber unicorn mask to the game for fun.
Some people who recognized San Dimas suggested she put it on in hopes of getting featured on the Jumbotron.
It worked, until a security guard asked her repeatedly to sit back down.
"I didn't see the guy telling me to sit down," she said. "It was loud and it's hard to see out of the mask."
Deadspin claimed that San Dimas yelled, "Oh, I'm sorry. I was trying to have a good time at the f***ing Pirates game," at a security guard, but she tells a different story.
"When I was asked, I did so willingly, mainly because it was time to get to the club," she said.
San Dimas also has issues with media reports describing her Deadspin unicorn dance moves as "sexy."
"TMZ posted the video and absolutely no one has really looked at it," she said. "If that was a 'sexy' dance, I wouldn't be in the money [as a feature dancer]," she laughed.
PORN STAR GALLERY (Story continues below)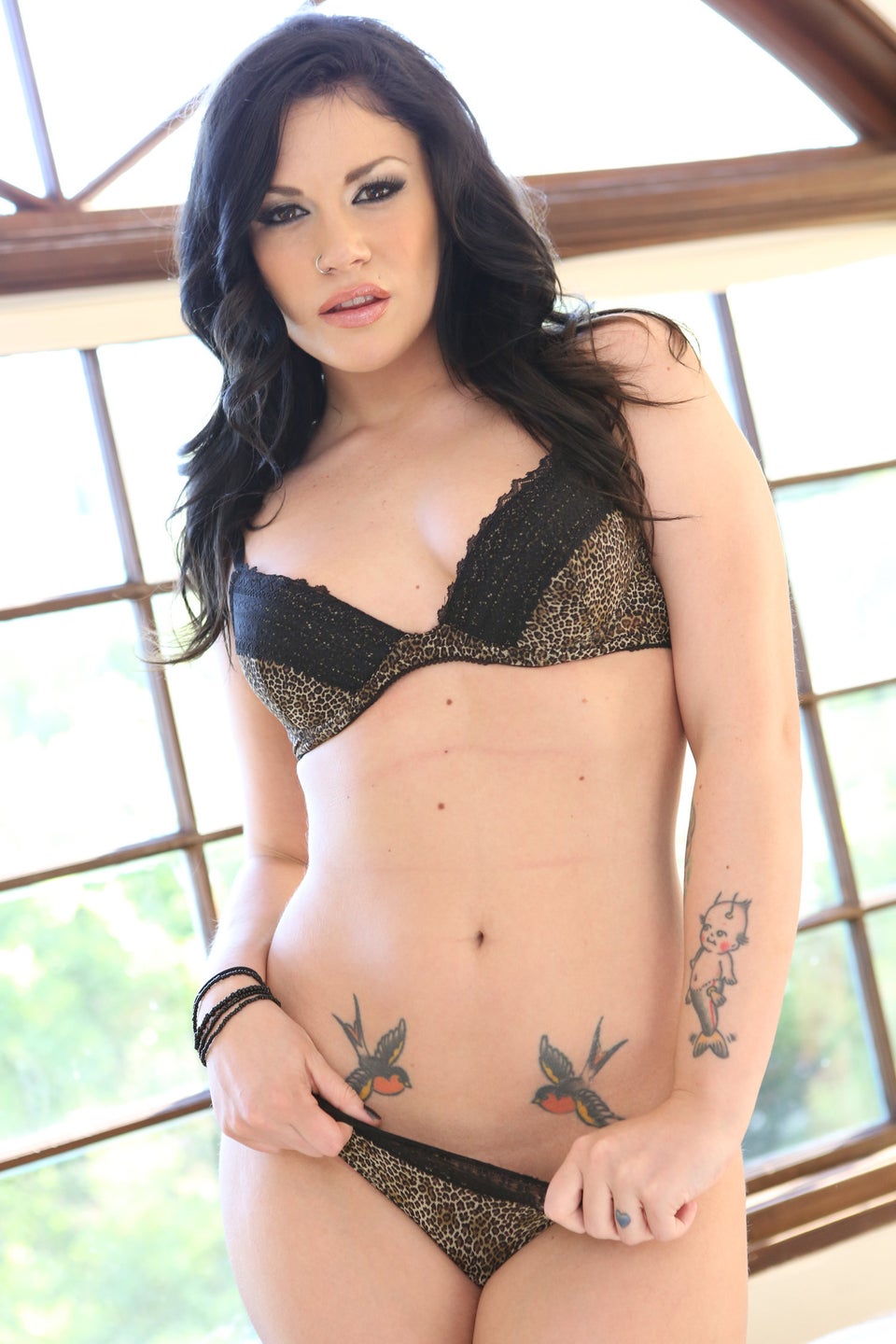 Porn Star Gallery
San Dimas and her friend were taken to a security office where there were 10 officers and was told she was being ejected, but not arrested.
"The police officers were laughing when they heard why we were ejected and they were making jokes about it," San Dimas told PennLive, adding that no one in the office recognized her as a porn performer.
The picture has since aroused controversy after the media made the connection with San Dimas' porn career, and the officer who wore the mask is now supposedly the subject of an investigation.
"This is someone who is a supervisor, that we look up to to lead other officers. It's not the example we're looking for," Huss said, according to Star-Advertiser.com.
San Dimas is skeptical that an investigation is taking place, but doesn't want the officer to get in trouble.
"They haven't contacted me even though they have my information," she told HuffPost.
Still, she hopes auctioning off the mask and the shirt she was wearing, and donating the proceeds to the Pittsburgh Police will help make things OK for the officer, who she said did nothing wrong or inappropriate.
San Dimas is unsure when the unicorn mask auction will happen, but hopes to do it soon to capitalize on the interest in the story. She admits this incident may help her career.
"I've always had an awful low ranking on Free Ones [a ranking site for porn stars] considering I'm well known in the porn industry and have won some awards," she told The Huffington Post. "I was around 700, but now I'm No. 3."
"I'm all over the place now," she laughed.

Related
Popular in the Community