A Republican New Hampshire state senator, Andy Sanborn, laughingly compared Obamacare to the San Francisco plane crash while guest-hosting a radio show on Tuesday.
Sanborn (R-Bedford) made the comparison between the weekend crash that killed two teenagers and the health care law during a discussion with former state Sen. Ray White (R-Bedford) on WTPL-FM in Concord, N.H., WMUR.com reported. Audio of the exchange, obtained by The Huffington Post, includes more than two minutes of discussion on how Sanborn and White see the Affordable Care Act failing before Sanborn compared the law with Saturday's crash of Asiana Airlines Flight 214 at San Francisco International Airport that injured more than 180 people, some seriously.
"Now that this thing is barreling down on us like a jet landing into San Francisco, it's (Sanborn laughs) it should make people really concerned," Sanborn said about the Affordable Care Act.
Sanborn first told WMUR.com that he had no memory of making the comment. When the tape was played for him, he said, "If I offended anyone I am sorry."
New Hampshire Democratic Party spokesman Harrell Kirstein described Sanborn's comments as "shameful and appalling" and denounced his apology.
"The half-apologies and lame excuses Sanborn offers up for each successive offensive or shameful comment are now impossible to take seriously," Kirstein said in a statement.
Sanborn, the chairman of the Senate Commerce Committee, was elected to the Senate in 2010 and then resigned his seat to run in another district following last year's redistricting. He was narrowly elected in the new district. His wife, Laurie, currently serves in the state House of Representatives.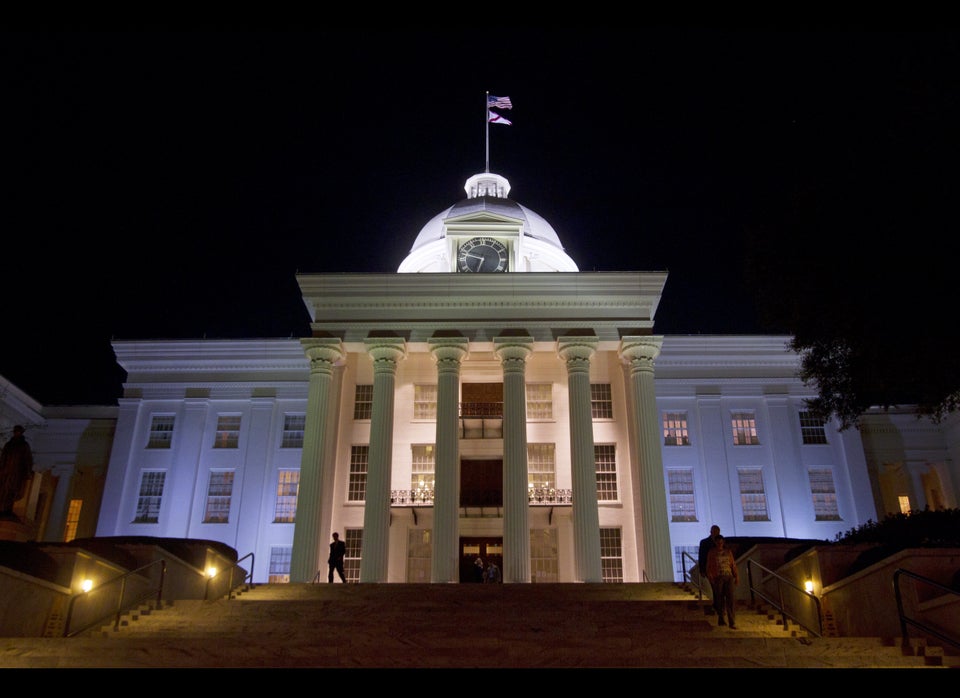 U.S. State Capitol Buildings
Popular in the Community