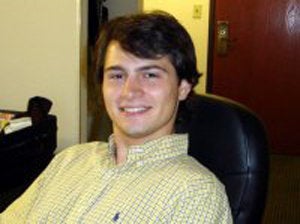 NRCC spokesman Andy Seré has been taking arguably homophobic swipes at Tennessee state senator Roy Herron, who is running for the House seat being vacated by Rep. John Tanner (D-Tenn.).
"Rather than protecting small businesses, rather than protecting taxpayers, he often seems more interested in watching what he eats, making sure he's jogging enough miles everyday, and just watching his body image very closely," Seré told Talking Points Memo. Asked if there was some innuendo there, Seré denied it, saying he merely thought it was "odd" that "half of his blog entries on his blog are about his body image."
Seré also defended his attacks on Herron for supporting gay people's right to adopt. "Talking about someone's position on social issues, including gay adoption, is not innuendo," he said."It's a legitimate public policy issue."
Seré himself responded by attacking Herron again. "As for the blog posts, they're pretty funny," he said. "Unfortunately for Roy Herron, West and Middle Tennesseans won't find his support for gay adoption quite as amusing."
Conservative Andy Martin recently came under fire for saying in an attack ad that there was a "solid rumor" that his opponent Rep. Mark Kirk (R-Ill.) "is a homosexual."
*Correction: This post originally erroneously stated that Seré himself was among the shirtless men photographed; his Facebook page merely has him attending the party.
Popular in the Community