The Andy Warhol Bridge is receiving a knitted makeover courtesy of a community group in Pittsburgh, Pennsylvania this weekend. Pegged as the largest yarn-bomb in the United States, the crafty project will bring more than 600 colorful blankets to the city's landmark, covering most of the metal structure in knitted or crocheted masterpieces.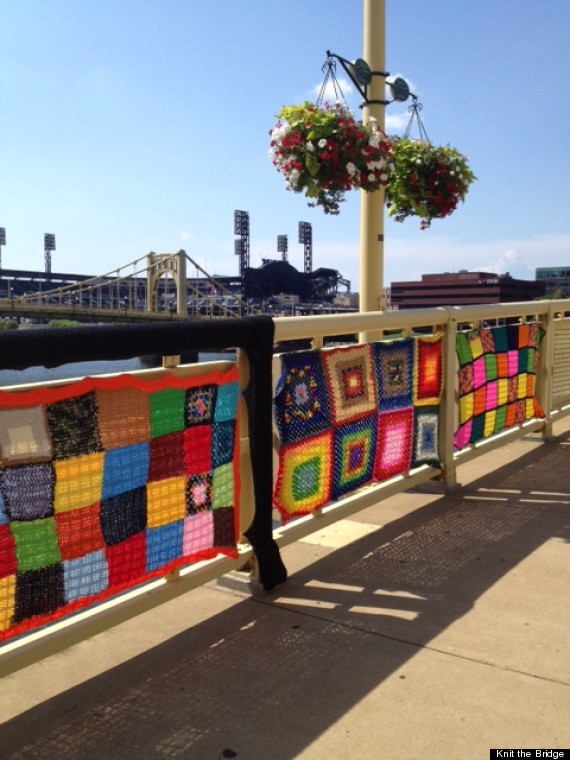 We're pretty sure Andy himself would have loved the gesture. Construction begins August 10th and will last into the 11th. If you'd like to watch the yarn transformation, Knit the Bridge suggests landing a spot between 6th and 9th street with a view of the towering structure.
Stay tuned for photographs of the exciting makeover.
Related
Popular in the Community