What do you get when you combine soda pop with pop art?
An eye-popping auction for $35.36 million.
Andy Warhol's "Coca-Cola (4) (Large Coca-Cola)" easily exceeded expectations at Sotheby's on Tuesday. BBC reports that the black-and-white canvas painting was expected to fetch a mere $25 million. That would buy plenty of sugar water, but no Warhol.
All together, sales of 54 contemporary and post-war paintings have pulled in $222.4 million in recent days. Tobias Meyer, Sotheby's worldwide head of contemporary art, told Reuters, "In this new market, it was a huge success." Meyer also served as auctioneer for the Warhol sale.
No word who popped for this painting, but it's sure to be a welcome addition to any collection. After all, things go better with Coke.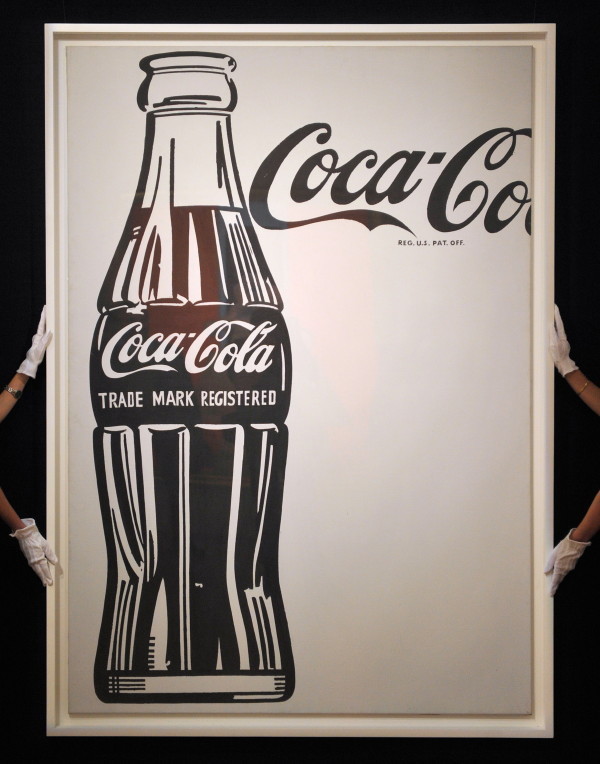 Related
Popular in the Community