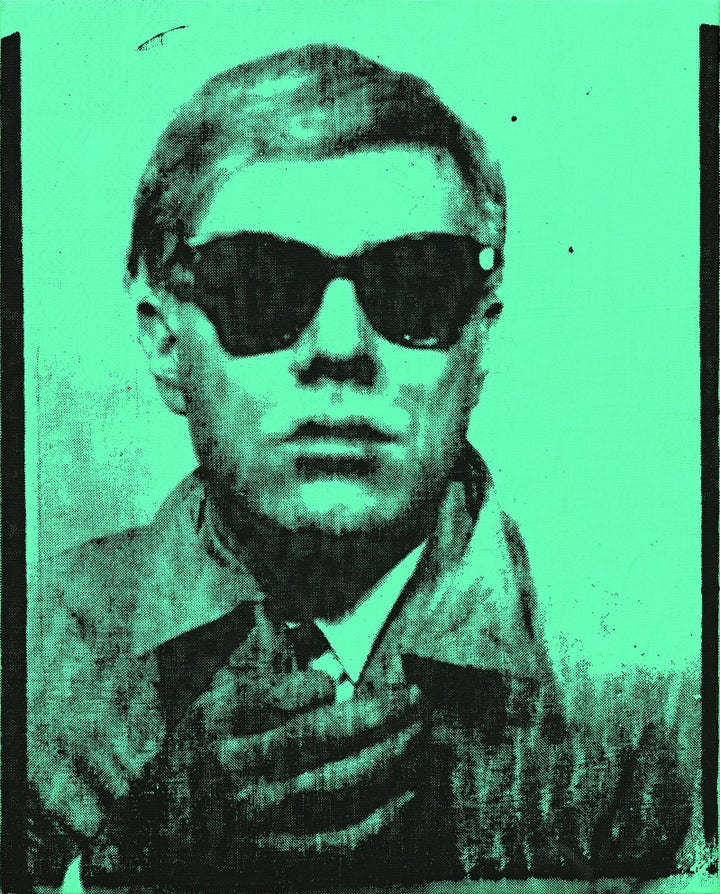 Andy Warhol's first selfie may not have scored any likes back in the day, but the flattering shot is about to pay off. The iconic pop artist's "Self-Portrait," made in 1963-64, is headed to Sotheby's London for auction next week, where it's expected to reign in approximately $8 million ― i.e. far more than even Scott Disick makes on a single selfie. 
The print was created using an image of Warhol originally snapped in a New York photo booth. He looks straight at the camera, his gaze obscured by a pair of sunglasses. It's the kind of photo we encounter today plastered across Instagram and Facebook ― the kind that allows people to mythologize themselves, to fashion an image that doesn't just document a persona but creates one.
Sotheby's describes the piece as a "turning point," as it's the first time Warhol incorporated his own image into his work. This was the first of many self-portraits that worked to collapse the space between Warhol the artist, Warhol the star and Warhol the person. The fixation with self-imaging gave way to Warhol's reflections on fame, narcissism, identity, boredom and celebrity that went on to define the remainder of his career. 
The artist famously declared, "in the future, everyone will be world-famous for 15 minutes," a prediction that foresaw the rise of social media, reality TV and the wild west of internet virality. 
Looking back 50 years, Warhol's understanding of human beings ― our relationship to our images and ourselves ― is wildly prophetic. It's not so surprising then that his dime store photo booth image looks like it could have been snapped in the backroom of a New York bar last weekend. "Warhol would love a good selfie stick I think," Sothebys' Alex Branczik told The Guardian.
Very wealthy selfie aficionados, this is your shot to own a piece of history. The piece will hit Sotheby's auction block on June 28. Start saving up. 
Calling all HuffPost superfans!
Sign up for membership to become a founding member and help shape HuffPost's next chapter
BEFORE YOU GO
PHOTO GALLERY
"Andy Warhol's Polaroids 1958-1987"