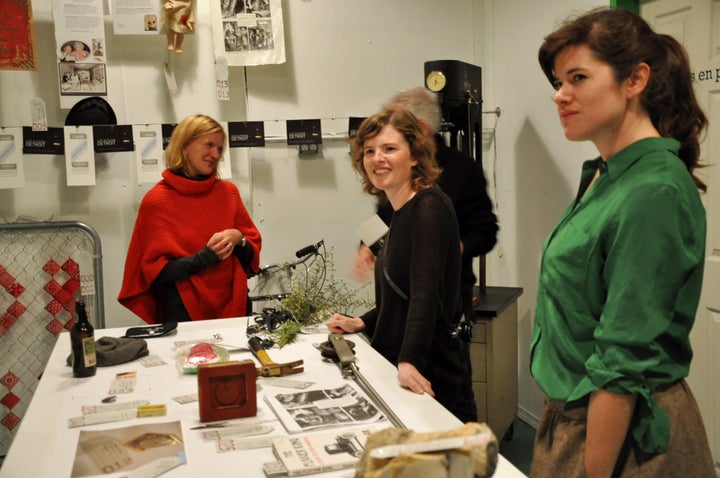 An exhibit created in conjunction with the Detroit Design Festival breaks down barriers between artists and spectators, letting visitors to, in fact, be curators.
"Anecdoted City" will let those visitors tell their personal experience of Detroit's story through objects.
On Thursday night, as galleries and other maker spaces opened their doors for DDF's Eastern Market After Dark event, Megan O'Connell estimated that 500 people wandered into her letterpress studio Salt & Cedar to see and contribute to "Anecdoted City."
She collaborated with design collective 1/X (say: "one of x") to organize the exhibition, asking individuals to temporarily donate objects that "capture the complexities and exuberance of Detroit."
"It democratizes the practice of characterizing the city," designer Jono Sturt explained.
The beginnings of the collection included a pin from someone's first punk show in the city, a piece of terracotta from the former Sander's Candy factory, tokens from the People Mover and a mix of the natural and man-made, revered and ubiquitous and old and new.
(SCROLL DOWN FOR PHOTOS)

"What's great about the objects that we have is … taken individually, the historic artifacts would seem really nostalgic and the contemporary artifacts would seem as part of a completely different culture. But they're both components of a live city," said 1/X's Mary O'Malley. "They're both contributing to the life of a place. [In the exhibit,] they're activated by their proximity and their relationship to each other."
When people bring in objects, they can attach labels (made at Salt & Cedar) with a short description that has a tear-off claim ticket. They can also write the story and the significance of that object in a separate notebook. When they place their collectibles on the exhibition table, they can trace them on rolled paper that runs over and under the surface. As the collection grows and objects are cycled in-and-out, the paper and markings will serve as a running object map. In addition, the space will be filmed to track the movement of objects, all which make for a very active gallery space.
There is a certain precision to the exhibit and its notations, and the organizers' care in creating the materials and display case shines through. But they've also taken a hands-off approach to curation, happy to keep things loose and excited by the inherent unknowns.
For instance, not all objects will fit on the table: Sturt brought in the bike his grandfather purchased years ago in Detroit and shipped from Michigan Central Station to Yellowstone for a ride celebrating his graduation from night school. Another person brought in a gold pocket watch said to belong to the founder of the Detroit Institute of Arts; curators chose to display a photo of the valuable object instead so it would be kept safe.
"We're not dictating the story that's being told, we're just creating a system for that story to be told," said Sara Dean of 1/X.
The show will be open throughout the Detroit Design Festival and continue through September. It will go through a second iteration on Sept. 29, when archivist, historian and fillmmaker of "Lost Landscapes of Detroit", Rick Prelinger, will visit Salt & Cedar. Before Prelinger gives a talk with architect Andrew Hersher, he will re-curate the "Anecdoted City" exhibition, adding another layer of insight to the open collection. Afterwards, objects can return to their owners, and also may be documented for an accompanying book or traveling exhibit.
For more information, see 1/X's website, contribute your own object at Salt & Cedar's at 2448 Riopelle Street and see photos of the early stages of the exhibition below.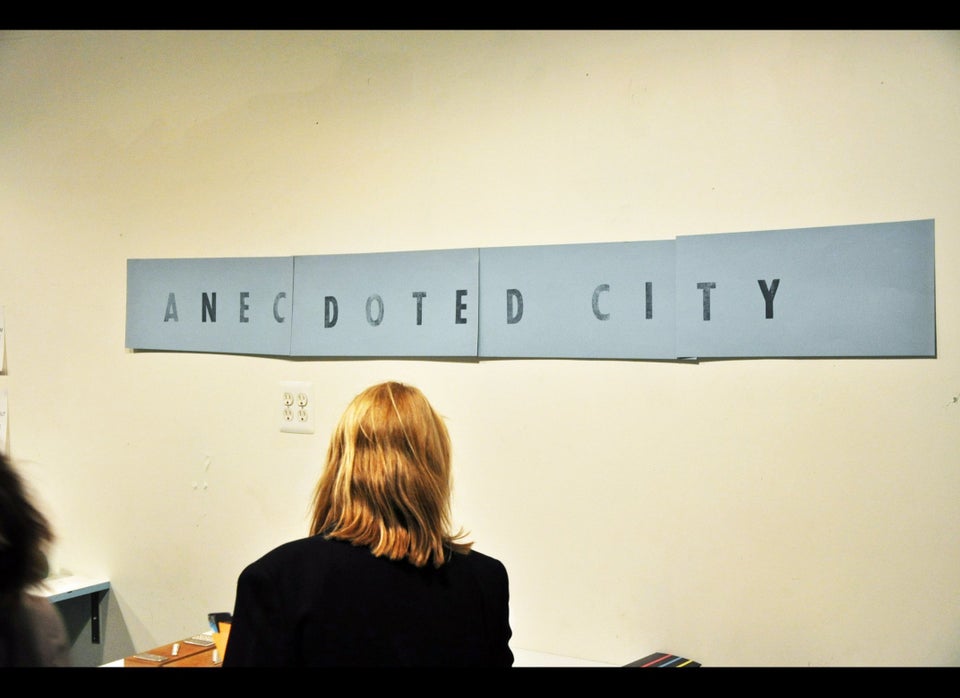 "Anecdoted City" Exhibit At Detroit Letterpress Studio Salt And Cedar
Popular in the Community