As more information becomes available following the attack at Pulse, an LGBTQ club in Orlando, survivors are speaking out about the violence they witnessed early Sunday morning.
26-year-old Angel Colon, who survived the shooting but suffered multiple gunshot wounds and a broken leg, painted a grisly picture of the scene at Pulse that day. According to Colon, alleged shooter Omar Mateen gunned down clubgoers multiple times with deadly intent.
"I hear [the gunman] come back and he's shooting everyone that's already dead on the floor, making sure they're dead," he told reporters at Orlando Regional Medical Center, where 16 remain in stable condition and another six are considered critical.
Recalling the shooting, Colon said he played dead -- lying motionless on the ground -- but didn't think he'd make it out alive.
"I look over and he shoots the girl next to me. And I'm just there lying down thinking, 'I'm next. I'm dead,'" he said. "But by the glory of God, he shoots towards my head, but it hits my hand. And he shoots me again and it hits this side of my hip. I had no reaction, I was just prepared to just stay there, laying down, so he won't know that I'm alive."
Then the police entered the venue, Colon recounted. Since he couldn't walk, an officer dragged Colon out of the club, broken glass slicing him as he was taken to safety.
"I'm grateful for [the officer], but the floor [was] just covered in glass. So he's dragging me out while I'm just getting cut," Colon said. "I don't feel pain, but I just feel all this blood on me from myself, from other people. And he just drops me off across the street and I look over and there's just bodies everywhere."
Colon is still recovering and can't yet walk, however he is staying optimistic.
"As long as I have a smile on my face and have that love that I feel, I'll be okay." he said.
Hear Colon's words in the video above.
Before You Go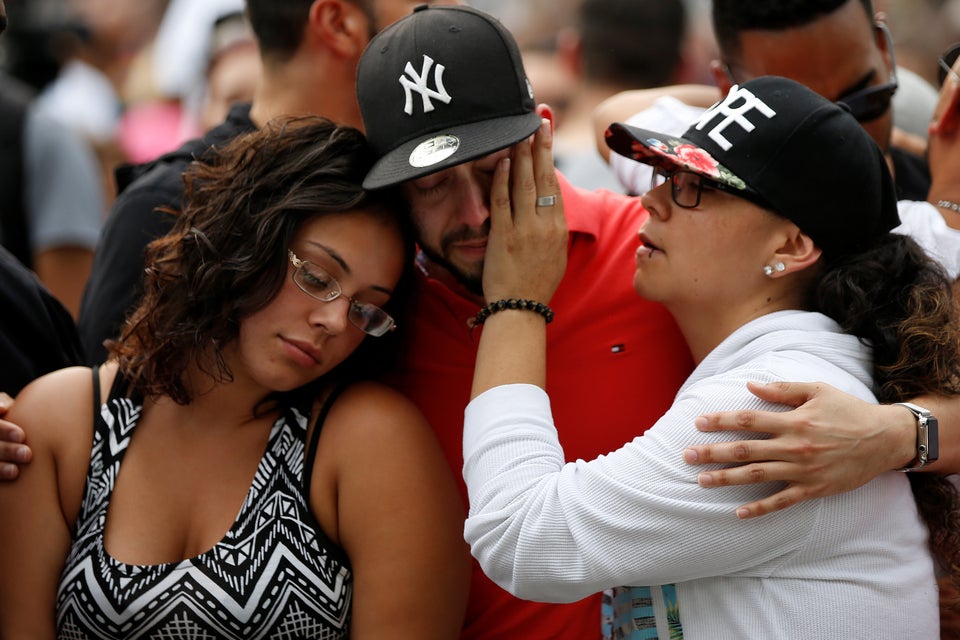 Orlando Florida Vigils
Popular in the Community