A rescue dog named Angel who bounced back from the brink of death is reminding us this week of hope's healing power.
When rescuers first met Angel, they feared she might not survive. For months, the dog had been purposely starved, said Annie Hart, founder of animal rescue group Rescue from the Hart.
"Her organs had begun to shut down," Hart told HuffPost in an e-mail Tuesday. "She was on the brink of death."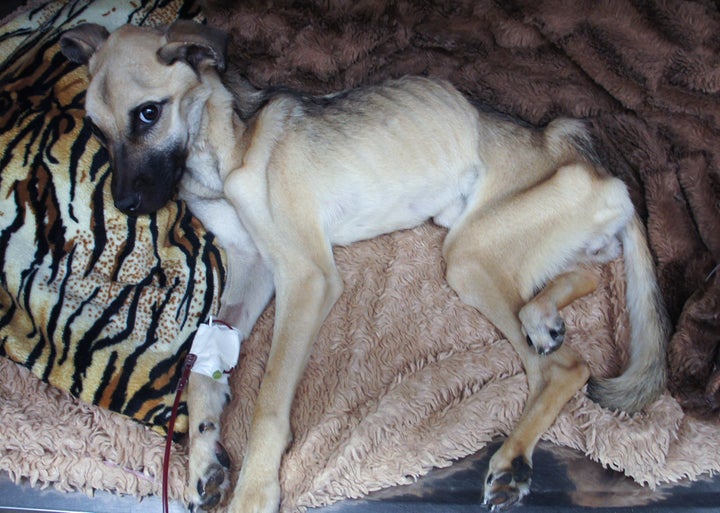 But as an emotional video of Angel's recovery shows, her rescuers refused to give up on her. For 11 months, she was nourished and nurtured, one long day at a time.
The dog was fed in small portions at first, and people would use their own strength to lift her up so she'd learn how to stand on her own.
"She needed a miracle to survive," the clip said of the pooch.
But incredibly, Angel didn't just survive -- she thrived.
Today, Angel is healthy and active. She's found a forever home and, according to Hart, couldn't be better.
"When Angel came to us, she only weighed 11 lbs. Today, 11 months later, she weighs 37.8 lbs," Hart said. "She truly is a testament to what is possible when you have hope."
Watch Angel's transformation in the video above. Tissues are strongly recommended.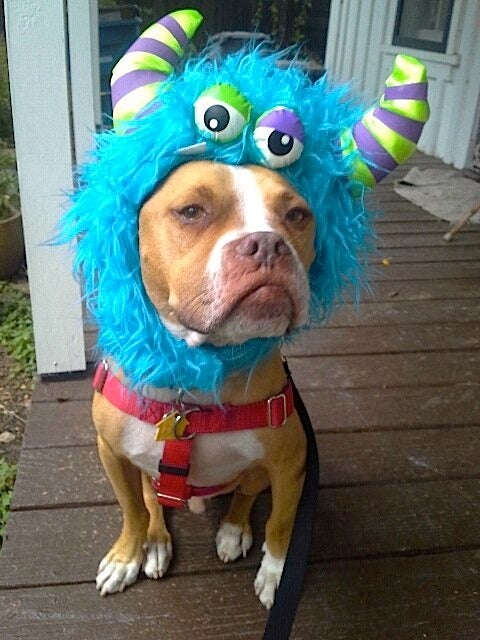 These Doggies Need Homes!
Popular in the Community