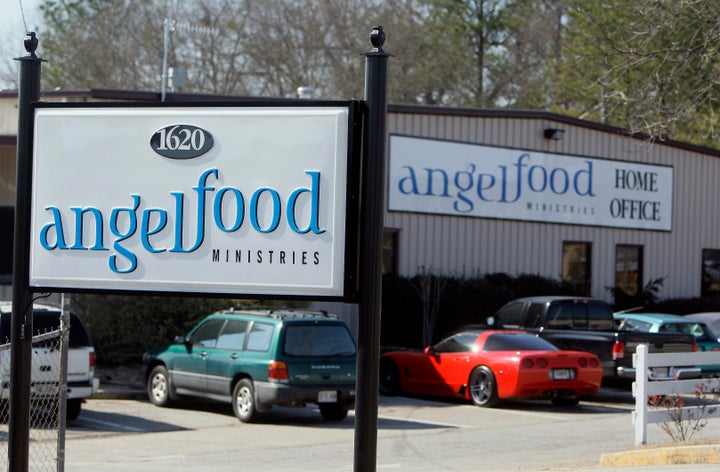 Joe and Linda Wingo, the founders of the Georgia-based Angel Food Ministries, plead not guilty Thursday to a host of federal charges.
The 49-count federal indictment included charges of fraud, money laundering, and allegations that the pair funneled money from Angel Food to their personal accounts, the Atlanta Journal-Constitution reports.
Michael J. Moore, U.S. Attorney for the Middle District of Georgia, announced Friday that the charges against the Wingos, along with their son, Andy Wingo, and a former employee, Harry Michaels, according the Christian Post reports.
"As alleged in the indictment, these Defendants raised money in the name of Christian charity, and then used a number of schemes to defraud the organization," said Moore in a statement.
Angel Food, founded in 1994, was a nonprofit that sold boxes discount groceries to impoverished families across the country through a network of over 5,000 churches. Angel Food shut down in September of 2011, citing the economic downturn and the strain of rising food and gasoline prices for the organization closing its doors, the St. Petersburg Times reports.
The indictment alleges that the pair stole millions of dollars from their charitable ministry, using the money to purchase personal luxury items, including making a down payment on a private jet, the Atlanta Journal-Constitution reports. Joe Wingo's request for a court-appointed attorney was denied by Judge Charles H. Weigle, who posited that Wingo possessed the resources for a privately funded attorney.
The indictment also accuses the Wingos of using Angel Food funds to boost support for a local candidate, Al Yarborough, in the Walton County Sheriff appointment in 2008 by giving bonuses to employees on the condition that they use a portion of their bonus to donate to Yarborough's campaign, the Christian Post reports.
At its peak, Angel Food Ministries sold food to nearly 500,000 families a month and employed 90 full-time staff members.
Popular in the Community