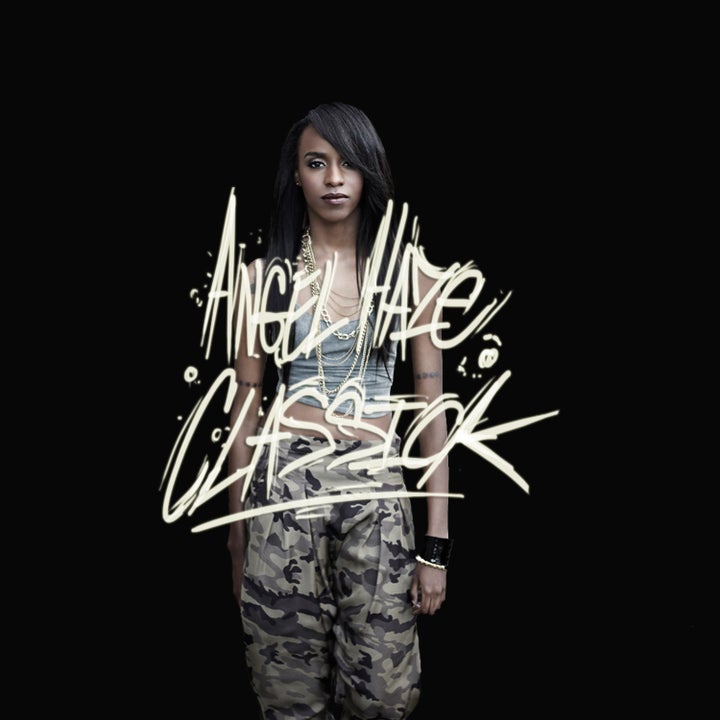 Ten years ago, Eminem released "Cleanin' Out My Closet," a deeply introspective track off "The Eminem Show." In the song, the rapper recounts his troubled childhood and damns his "f----t father" and "selfish b---h" of a mother for the ills they brought upon him.
On Tuesday, Angel Haze released her take on the track for free. Like Eminem's, her version focuses on the wrongs she faced at a young age. The graphic material is delivered in frank and simple language, as Haze takes the listener through being raped at the age of 7 and countless times again. One of the strongest moments is when she describes bleeding after being sodomized, suggesting the listener "let that feeling ring through your guts."
These experiences left Haze feeling an unsteady mix of rage and self-hate. "There was a point in my life where I didn't like who I was," she raps. "So I created the other people I would try to become."
As simple the language of the first half of the track is, the second half is even more lucid. Haze details the mental path she took -- suicidal and homicidal thoughts, complicated relationships with sexuality and body image and an eventual confidence -- with impossible clarity of mind.
"The makings of a legend are often hidden in trails," Haze raps. "So just be strong and just move on and just accept what you can, because it makes your story better when you read it [at the] end." Listen and download below. Haze's mixtape, "Classick," is out Thursday.
Popular in the Community