An alleged masturbating dog thief was formally charged on Tuesday.
UPDATE 1-11-2015: Ollie the dog has been found and reunited with his owners, Rebecca Olesen, part of the rescue effort, told The Huffington Post via email.
Police say Angel Suarez Medero, 21, was spotted masturbating on the deck of an apartment in Bensalem, Pennsylvania at around 8:30 p.m. on Dec. 28, according to CBS Philadelphia. When a woman inside called 911, Medero allegedly grabbed one of the two dogs inside the apartment and jumped out a second-story window, NBC Philadelphia reports.
He then allegedly entered a nearby apartment and attacked two people inside, one of whom shot him twice. Police say the wounded Medero continued to struggle and was ultimately subdued by officers. He was taken to a hospital in critical condition, but no one else was seriously injured.
The dog he allegedly snatched, a 4-year-old dachshund named Ollie, ran off during the incident. Evan Greathouse, one of Ollie's owners, told Philly.com that Ollie was seen near his home on December 30, but disappeared before someone could grab him.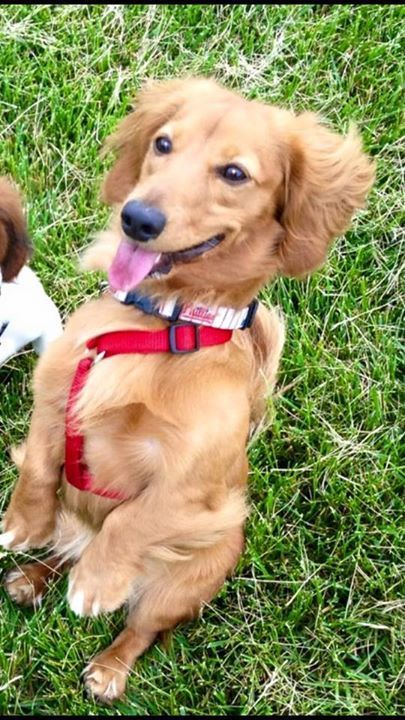 "He's obviously trying to come home," Greathouse told the site. Ollie, who is described as a 17-pound, penny-colored long-haired dachshund, was still missing this week. Anyone who may have seen him is asked to call 845-461-9617, or 215-900-6665.
Medero -- who, according to the Bucks County Courier Times is a "promising jockey" -- was charged with burglary, assault and various related charges.
Calling all HuffPost superfans!
Sign up for membership to become a founding member and help shape HuffPost's next chapter