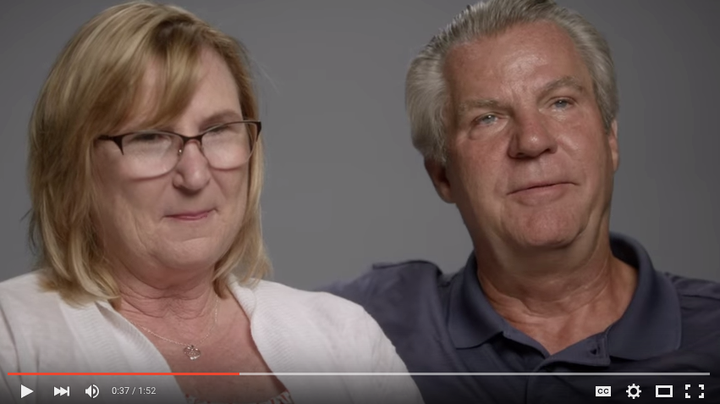 Usually grandparents get to be the pushovers and spoil their grandkids, but this sweet video tells the real story of an older couple from the West Coast that is raising their granddaughter. In doing so, they rediscovered that parenting takes both softness and strength. Across the United States, more than 2.5 million grandparents have taken on the job of parenting their grandkids, says AARP. In this family's case, the couple's son got in trouble with the law and their granddaughter Hailey, in diapers at the time, was brought to them to raise.
The couple talk about how they delayed their own "us time" in order to raise Hailey and how touched they are when she presents them with gifts of her appreciation. Hailey even wonders aloud on the video what would have happened to her had her grandparents not stepped up to provide her a home.
Georgia-Pacific Senior Brand Manager Todd Wingfield told The Huffington Post that the company looks for inspirational stories that illustrate Angel Soft's slogan of "Be Soft. Be Strong." "This certainly rose to the occasion," he said. Other efforts have been pegged to step-families and mothers-in-law.
So grab your tissue box and watch -- and thank you Angel Soft for reminding us that indeed, we can "Be soft. Be strong."
Calling all HuffPost superfans!
Sign up for membership to become a founding member and help shape HuffPost's next chapter