 Directed by Antoine Fuqua, the two hour action flick centers around the rescue efforts surrounding the kidnapping of U.S. President Benjamin Asher (played by Aaron Eckhart), who is held hostage inside the White House following an abrupt terrorist attack.
During a recent interview with the Huffington Post, Golden Globe Award-winning actress, Angela Bassett opened up on her role in the film in addition to an update on the sequel to "Waiting To Exhale."
Congratulations on your latest film, "Olympus Has Fallen." Can talk about your role as Lynn Jacobs?
I play Lynn Jacobs the director of the secret service. She's the ex-boss of Gerard Butler character "Mike Banning." There's never been a female head of the Secret Service, much less a woman of color. It really was a bold casting choice, because generally the role is dominated by men and testosterone. But sometimes with women in movies, we can show our best selves, and in this one we show that we're real capable women. Myself, Melissa Leo as Secretary of Defense, which is another role that hasn't been played by a woman. But there's a level of commitment, integrity and strength in the roles. The film is so authentic.
What are your thoughts on the timing of the film's release and the current events with North Korea that are taking place in the news?

That's the amazing part. Because the world as it is, it could've been set anywhere. Sometimes it's North Korea, sometimes it's the [Iranians], and sometimes it's the Arabs as the enemy in movies such as this. But there was thought put into the antagonist, the villain, who is from North Korea, but we maintained to point out that he's a member of an extremist group. It's not North Korea. It's very personal to him, and he has very complex motivations.

Would you consider visiting North Korea, similar to how Dennis Rodman met Kim Jong Un last month?
No!! [Laughs] I have a lot of other places I want to visit, and that's not on my bucket list. His visit was very odd and interesting. Evidently this guy [Kim] is a fan of basketball…But I don't know.

Aside from the release of "Olympus Has Fallen," you're also set to star in the forthcoming musical motion picture, "Black Nativity." What can fans expect from your role as "Aretha Cobbs"?
I'm the first lady of the church. Forest Whitaker is playing Reverend Cornell. I'm working with some wonderful people including Jennifer Hudson and Kasi Lemmons, who wrote the script based on the Langston Hughes play, "Black Nativity." And there's Jacob Latimore, Nas, Tyrese and Mary J Blige. Just a cast of incredible talented folks. And so far it's just beautiful. The music crosses all genres, from Gospel to Hip Hop, to Jazz. It's a beautiful, classic story and I'm excited for when it hits theaters later this year in November.
They're still writing. One of our original producers, from the first "Exhale," is on board. So that's a good sign, but they're still working on the script. It's just how to deal with it [Whitney's loss]. And probably the best way to deal with it is just deal with it. It's like what happens in life, in a way. Life is about life in passing, living and dying, winning and losing. So that's what I know so far.
If the producers decide to proceed with the storyline of "Savaanah," is there anyone that you would like to see play the character?
Not off the top of my head. That would be interesting for the fans to decide. I wonder if they [the producers] have done any outreach that way. Who would the fans like to see, or what they would like to see. I don't feel like replacing that character is the most respectful way to go, because in my heart I love Whitney and her work and the time that we shared together. Her role and her presence was just so important. I have a hard time replacing someone else in her shoes. I guess they wouldn't have to do that. We would have to just come up with a brand new friend.

Throughout your illustrious career, you have portrayed some of history's most prominent figures. Is there anyone else on your wish list?
I want to play some made up people now! [Laughs] I'm ready for some fiction…But I think there was a time when I was interested in playing Bessie Coleman, someone a lot of people don't know of. She was the first African-American female aviator. But that was a period piece that never got off the ground. But fiction is in my future. [Laughs]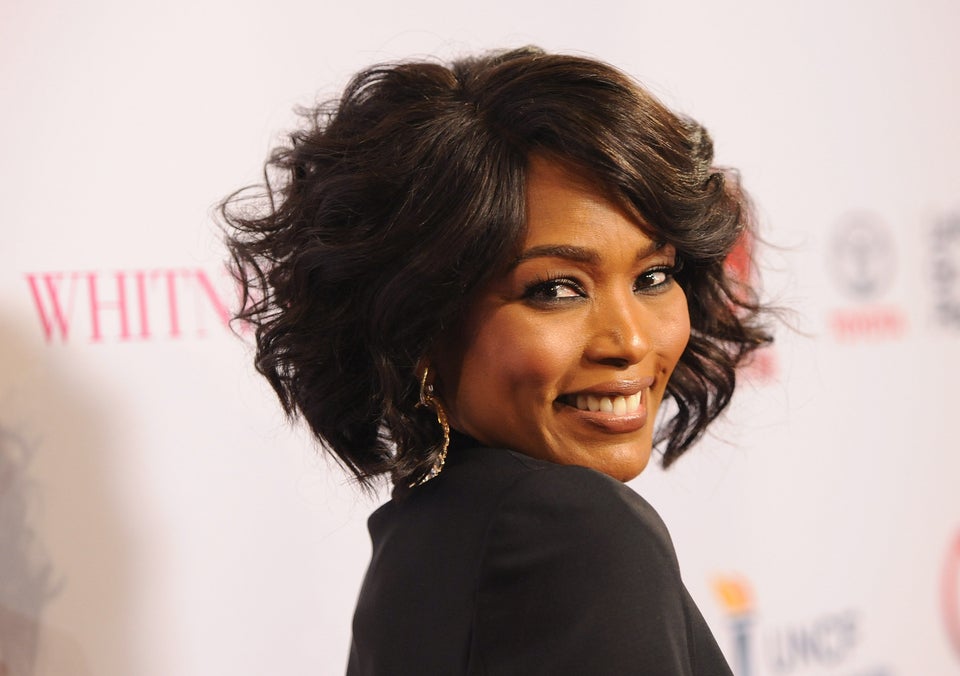 Angela Bassett Photos
Popular in the Community