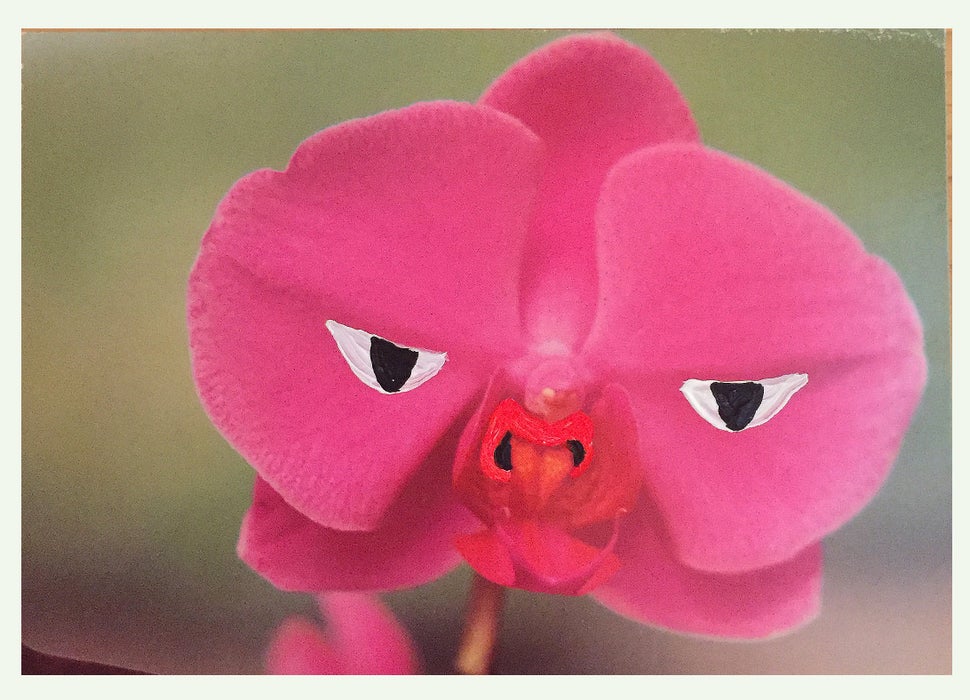 Have you ever found yourself in a garden, staring in awe at the violets, pansies, carnations and roses hovering nearby, wondering if they, "Fantasia"-style, were looking back at you? Well, if a grumpy orchid has yet to throw you shade, the time is now. 
In her series "Flora," artist Angela Deane paints on top of found vintage floral postcards, creating anthropomorphized flower beds that are either adorable or terrifying, depending on whether or not they show their teeth. 
"I've been painting on found photos for several years now," Deane wrote in an email to The Huffington Post. "I like how they act as a kind of blueprint to a new image, a new life, a collaboration of sorts between myself and a stranger."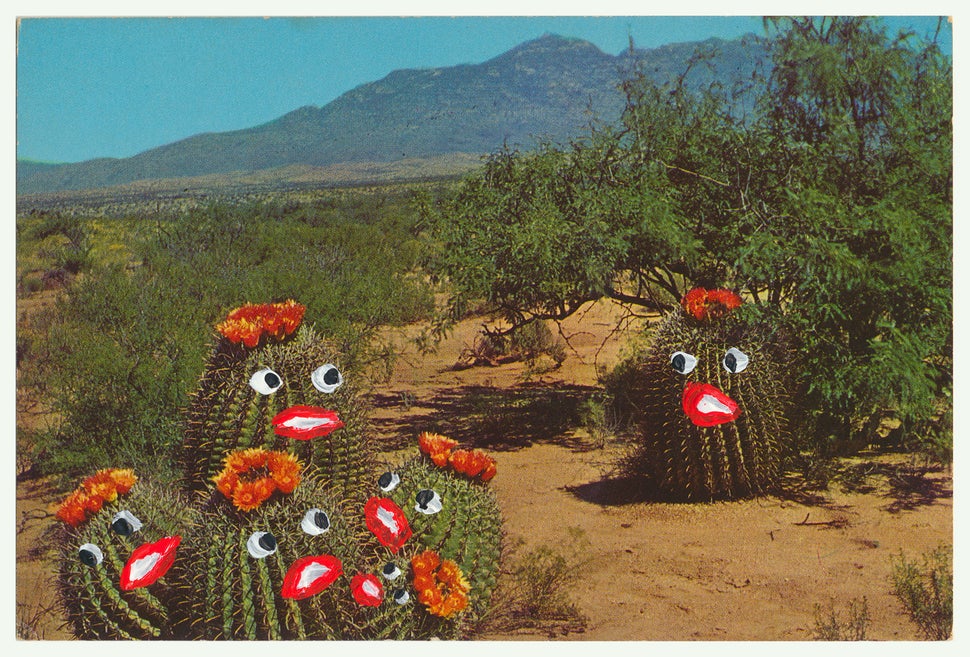 Deane discovered these particular images at a flea market in a batch of vintage wildlife postcards. "There was something about the 1970s feel to them that I loved ― the way the color is saturated and imperfect in places on the card stock, the inherent kitsch of cheesy romance in some, the simplicity of others."
The artist left with a miniature garden of her own ― in the form of 30 retro postcards. 
When she began painting, Deane rendered her flowers in states of despair and exasperation. "I was feeling angry and sad about the injustice and pain of these recent times," she said, "and I looked at the flowers spread out in my studio and thought Mother Nature is also wailing, angry, crying."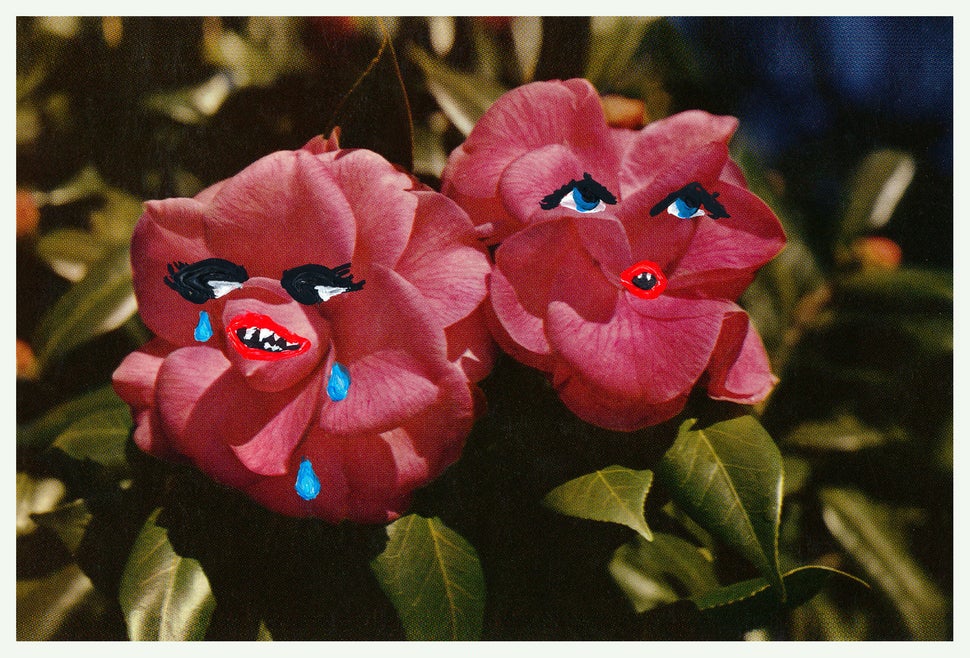 But Deane quickly realized that Mother Nature is not so one-dimensional. She convinced herself that the garden of her dreams would surely express feelings of joy and exuberance, as well. 
"I suppose it's a mix between my own feelings, day-to-day projected onto these flowers that then become creatures, and, at the same time, each of them [suggesting] a mood to me," she explained. "The density of color, the folds of a petal, the eyes so naturally find their place and expression. It's wonderful to watch them spring to life."
Look through the snapshots of Deane's delightfully animated take on the natural world below. Be warned, you may never be able to enjoy "alone time" in the outdoors again. As Deane said: "My studio looks like a funny room of a hundred little friends now."
REAL LIFE. REAL NEWS. REAL VOICES.
Help us tell more of the stories that matter from voices that too often remain unheard.