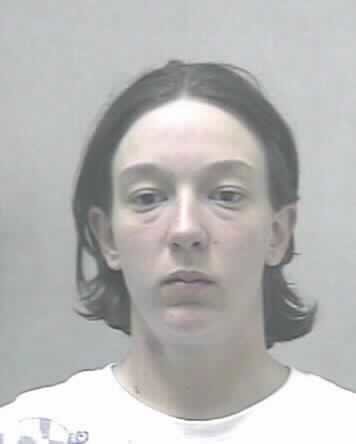 A West Virginia woman is behind bars after allegedly stealing a hearse from outside a funeral home -- dead body and all.
Police arrested Angela J. Dehart early Tuesday morning after receiving a call about a stolen 1996 Cadillac Fleetwood containing the corpse of an 85-year-old woman, according to a police report obtained by The Smoking Gun.
Hearse driver Kenneth Bly called 911 at around 12:05 a.m. when he saw his vehicle being stolen from outside the Ritchie and Johnson Funeral Home in Beckley. Bly explained that he left the hearse running with the door open while he went inside the building. He then "witnessed the defendant's actions and yelled 'Hey!,'" according to the police report.
Deserted at the scene of the crime, Dehart -- who celebrated her twenty-third birthday on Monday -- got behind the wheel of the hearse and sped off, according to authorities.
Approximately three hours later, one of Dehart's neighbors spotted the suspect with the stolen vehicle in the town of Beaver and tipped off authorities.
According to police documents: "[The officer] noted in his report that the corpse, which had been laying on a gurney inside of the vehicle, had been moved by some means and was laying on its side."
Check out the video below for news breaks from the Associated Press.
REAL LIFE. REAL NEWS. REAL VOICES.
Help us tell more of the stories that matter from voices that too often remain unheard.