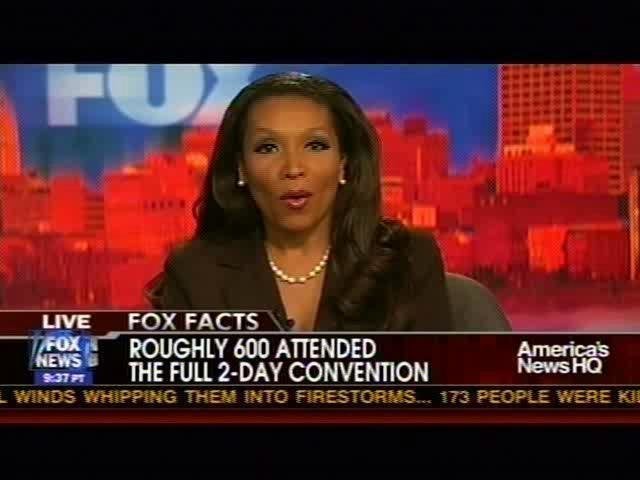 Wall Street Journal columnist John Fund writes that "one of the highlights of last weekend's Tea Party Convention in Nashville was the appearance of Angela McGlowan, a Fox News contributor and former GOP congressional staffer." (Update: Fox News writes to inform us that McGowan is now no longer a contributor for Fox News.)
She electrified the crowd when she hinted she would be announcing her candidacy for Congress from neighboring Mississippi in a few days. If elected, Ms. McGlowan would become only the third African American elected as a Republican to the U.S. House in the past 75 years. "Conservatives advocate policies that recognize the innate value of all humans, as opposed to liberal policies that demean the poor and disadvantaged by encouraging victimhood," she told the enthusiastic crowd.
McGlowan's district is currently represented by Democrat Travis Childers, who has held the seat since he won a special election in early 2008.
Fund describes McGlowan as "feisty" and a "force of nature," but concedes that this potential member of Congress is "not conversant with the details of all issues."
Related
Popular in the Community