German Chancellor Angela Merkel, once the adored "mutti," or mother, of her country, is seeing her popularity plummet.
"I don't think there is any question anymore," Werner J. Patzelt, a political analyst at Technical University Dresden, told The Washington Post. "Angela Merkel is really in trouble."
The German leader's approval ratings have fallen to 46 percent -- the lowest they've been since October 2011 -- from a high of 75 percent almost one year ago, according to a new Infratest/Dimap poll.
The reason is not hard to discern: As a refugee crisis engulfed the European continent last year, Merkel opened her country's doors, taking in over 1 million people. While her decision was praised by many abroad, she's now facing a backlash -- driven, in part, by violence in Germany and squabbles with neighboring countries.
Opposition to the influx of migrants and refugees came to a head after some 90 women reported having been robbed, threatened or sexually molested by men who may have been Arab or North African on New Year's Eve in the city of Cologne. Similar attacks were reported in Hamburg and Frankfurt. Over 600 criminal complaints have been filed in relation to those attacks.
After the attacks in Cologne, 60 percent of Germans said they no longer believed their country should accept refugees, up from 46 percent in December, according to a FG Wahlen poll.
Anti-immigrant parties, which campaign on a fervently anti-Merkel platform, seized on the opportunity to gain ground in mid-March elections. The Alternative for Germany, one of the country's leading anti-foreigner parties, may win seats in three state parliaments.
"Mrs. Merkel, is Germany 'colorful and cosmopolitan' enough for you after the wave of crimes and sexual attacks?" asked Frauke Petry, chief of the Alternative for Germany, according to The Associated Press.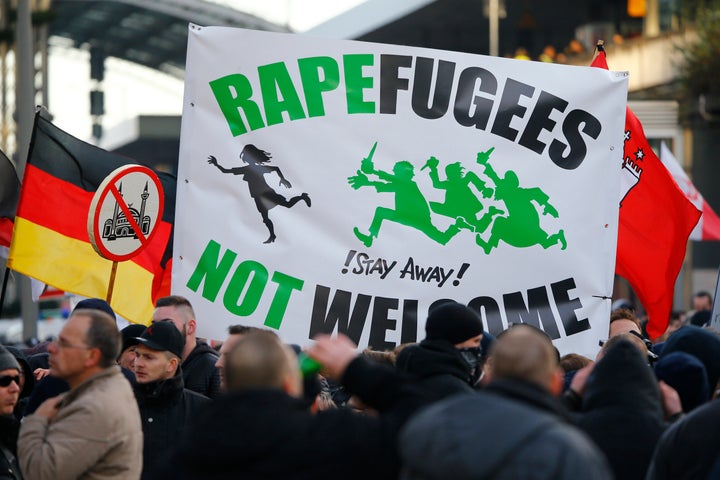 Merkel has also faced resistance from neighboring countries that lack the wealth and resources of Germany.
The European Union was "clearly not up to dealing with the huge influx of migrants, and the crisis laid bare deep divisions among the member states," said Stefan Lehne, a Carnegie Europe visiting scholar. "The fact that in the eyes of some other EU leaders the German chancellor had exacerbated the crisis through excessively welcoming gestures further complicated the situation," he added.
The Czech Republic, Hungary, Poland and Slovakia are taking harder stances against the refugees. Czech President Milos Zeman recently reiterated his view that "the integration of the Muslim community is practically impossible."
At a time when 81 percent of Germans say their government has no control over the refugee situation, Merkel has recently responded with a series of migrant-curbing measures. Germany cracked down on its asylum laws on Wednesday, placing a two-year ban on family reunifications and declining asylum relief to people from Morocco, Tunisia or Algeria.
"We took on board the concerns of the people, who are worried about the future, and this means we want to reduce, we want to drastically decrease the number of people coming to us," Merkel told broadcaster ARD in December.
This is a change in tune from the chancellor who won Time's Person of the Year award in 2015 for holding Europe together during the Greek debt negotiations and exhibiting "a different set of values -- humanity, generosity, tolerance -- to demonstrate how Germany's great strength could be used to save, rather than destroy," as Time's editor-in-chief, Nancy Gibbs, wrote.
How Merkel handles the growing criticism matters far beyond German borders.
"The future of the E.U. currently rests on Merkel's strength, or weakness," Constanze Stelzenmüller, a fellow at the Brookings Institution in Washington, told The New York Times.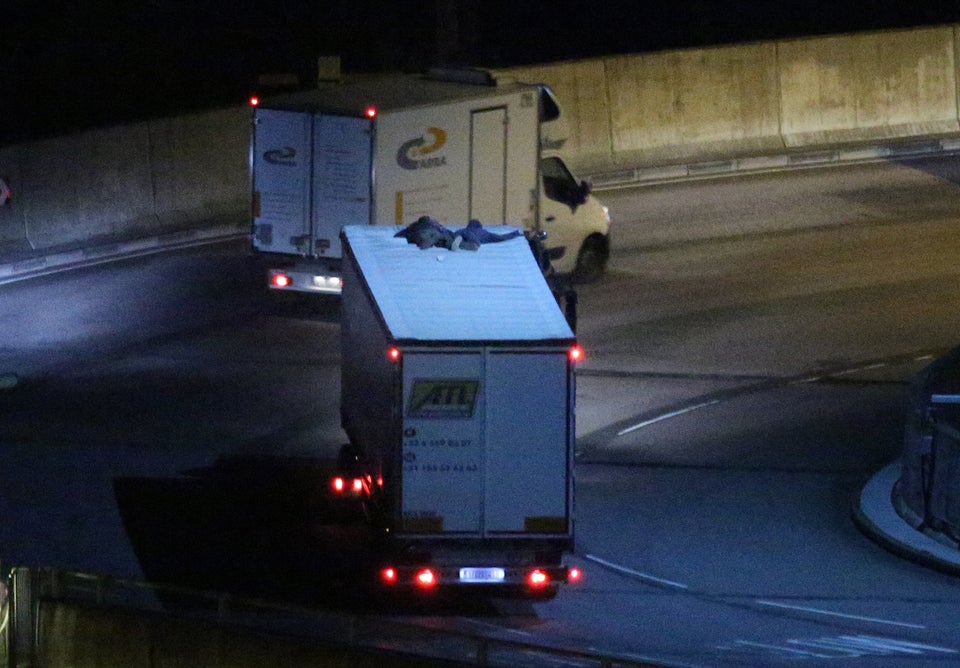 Calais Migrants Try To Enter UK
Related
Popular in the Community