German Chancellor Angela Merkel discussed women's rights and other top priorities with Saudi Arabia's King Salman during a two-day visit to the Gulf country.
The German leader was in the region to talk about the refugee crisis and economic relations between the two countries after Brexit. During the trip, she met with the Saudi king, crown princes, and Saudi businesswomen.
This was Merkel's first visit to Saudi Arabia in seven years and as an important world leader, her statements and actions are worth analyzing. Merkel she felt there had been "significant changes in the role of women" since 2010, but that much more needs to be done, according to the Associated Press. She reportedly raised the issue of women's rights with Saudi leaders.
"I have the impression that the country is in a phase of change and that a lot more is possible now than some years ago, but it's still a long way away from having achieved what we would understand as equality," Merkel told German journalists after meetings in Jiddah.
Multiple news outlets noted in their headlines that Merkel chose not to wear a headscarf during the meetings. The Independent wrote that Merkel, like Britain's Prime Minister Theresa May, who has also recently visited Saudi Arabia, "eschewed the strict dress code for women." The Telegraph wrote that Merkel "took a stand against the Saudi regime" by refusing to cover her hair. The Mirror wrote that Merkel snubbed the country's dress code.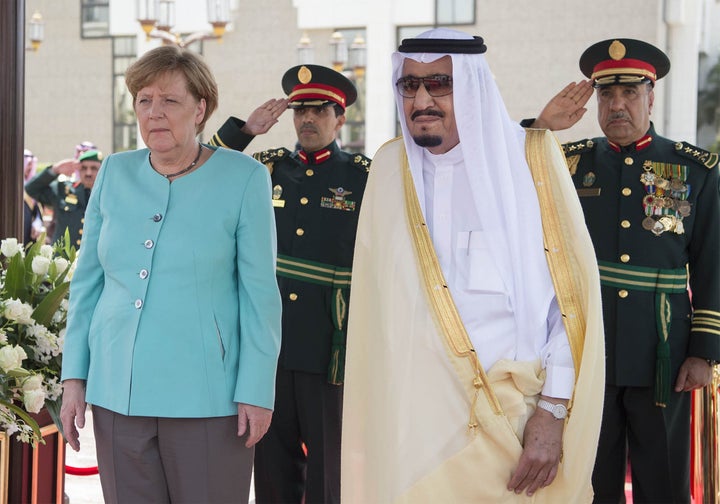 The World Economic Forum ranked Saudi Arabia 141 out of 144 countries in its 2016 Global Gender Gap report. The report measured women's economic participation and opportunity, educational attainment, and political empowerment, among other factors.
Sheikha Aldosary, a journalist and media commentator who specializes in Saudi affairs and women's rights, told HuffPost that many high profile Saudi businesswomen and public figures haven't worn the headscarf for years.
Aldosary said the problem with praising Merkel and other Western women who visit the country without wearing the scarf is that it portrays the visitors as "heroines" who are saving or setting examples for "oppressed" Saudi women. It also discounts the experiences of Saudi women who actually choose to wear abayas and headscarfs.
The journalist said she wishes that instead, Western media would highlight Saudi women's progress.
"They are the ones setting example and the real heroines, because they truly [succeed] regardless of the restrictions and obstacles" Aldosary told HuffPost. "Women who break the glass ceiling, fight for more civil rights, employment rights are the thing we need to see in the media. And they did all that without western women setting example for them."
"Women who break the glass ceiling, fight for more civil rights, employment rights are the thing we need to see in the media. And they did all that without western women setting example for them."
Sabria S. Jahwar, a Saudi Arabian journalist, told HuffPost she doesn't believe Merkel's refusal to wear the headscarf broke any new ground. Jahwar said that a new generation of Saudi women have already begun challenging the dress code's norms.
"While the rule of thumb for Saudi women and female Muslim expats was to wear the head scarf, that is no longer the case with this new generation of Saudi women who pretty much wear what they want, often including a modified version of the abaya," Jahwar told HuffPost in an email.
She also said that she doesn't think Saudi Arabia has ever forced any non-Muslim woman to wear the head scarf, let alone a head of state.
"So [Merkel] is not taking a stand against Saudi Arabia's dress code," Jahwar wrote. "These kinds of stories pop up every time a woman in a high position chooses not to wear the head scarf in Saudi Arabia. It's really not news here. I can only shake my head when the western journalists go ga-ga over the head scarf."
"At the end of the day it's a piece of clothing with a cultural and religious significance to us. We don't expect the rest of the world to follow in our footsteps when they come to Saudi Arabia," Jahwar continued.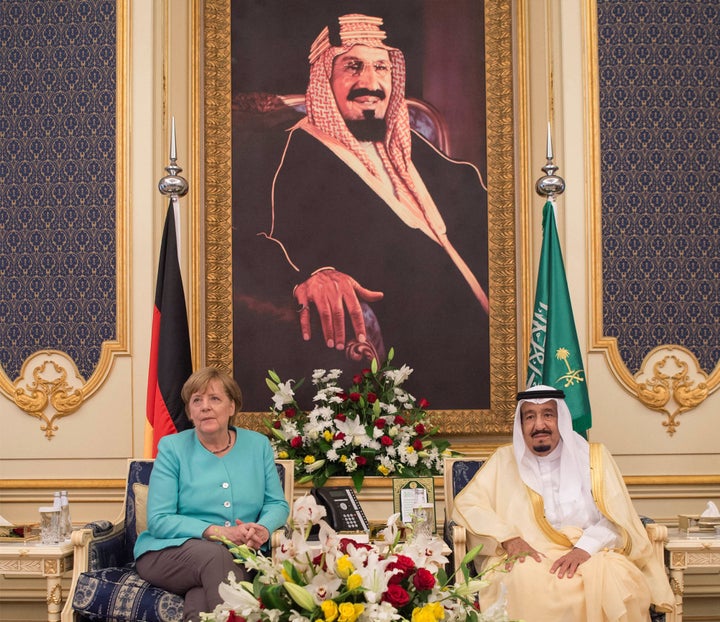 Amani Al-Khatahtbeh, editor-in-chief of Muslim Girl, told HuffPost she felt there was nothing revolutionary about a "privileged public figure" not wearing a headscarf in Saudi Arabia.
"The irony is that the choice that Merkel exercised in her attire is one that she wants to rob Muslim women of in her own country," Al-Khatahtbeh told HuffPost. "The real heroes are the Saudi Arabian women who have been leading movements of change against unjust policies in their society without the help of the likes of Merkel, and the countless Muslim women who will have to fearlessly defy Merkel's legalized adversity everyday for them to exercise their right to practice their own religion."
This article has been updated with comments from Sheikha Aldosary.
Before You Go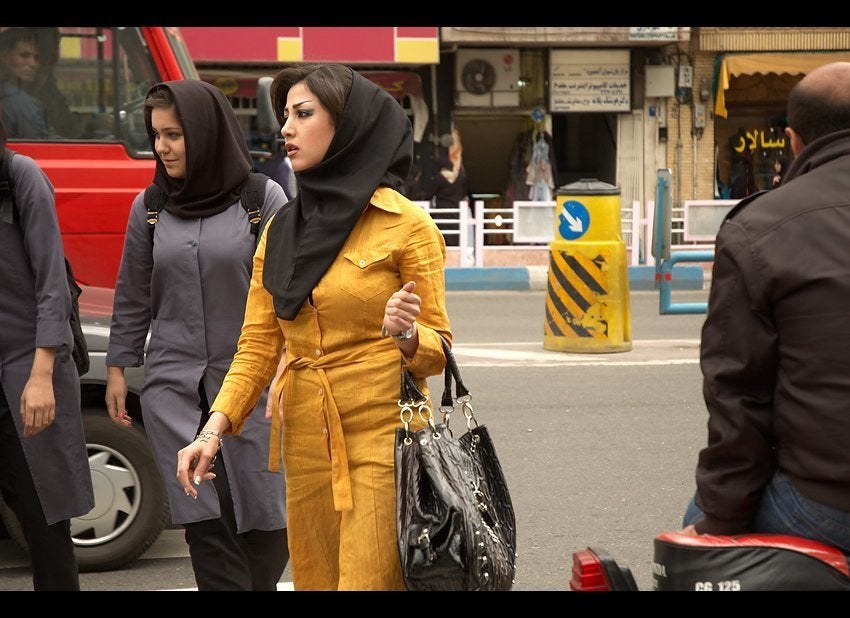 Hijabs, Niqabs, Burqas: Know Your Muslim Veils
Popular in the Community