Angela Merkel is sick of cleaning up everyone else's messes. After confirming that Vladimir Putin had begun a partial withdrawal of troops from the Ukrainian border, Merkel (Kate McKinnon) stopped by "Saturday Night Live" for a quick chat with "Weekend Update" anchor Colin Jost.
Jost's first question was about Merkel's interactions with Putin, to which she explained, "Working with Putin is like being cornered at a party by a guy who just started CrossFit."
Sounds exhausting. No wonder she needs a vacation. Watch the clip above to see what the hardest working woman in global politics has been up to, and how she would finally like to let her hair down.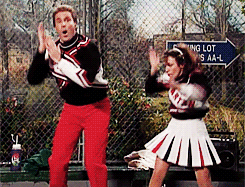 SNL GIFs
Popular in the Community