"The necessary and decisive fight against terrorism does not justify a general suspicion against people of a certain belief ― in this case people of Muslim belief or people from a certain country," Merkel said at a press conference on Monday. "That way of thinking is against my interpretation of the basic tenets of international refugee support and cooperation."
"We do not agree with this kind of approach," Downing Street said of the ban on Saturday. May met with Trump in Washington, D.C., on Friday, just hours before he signed the executive order.
The order also puts a freeze on America's Syrian refugee resettlement program at a time when the crisis is worsening by the day. Germany has taken in over 1 million refugees and migrants from Syria and other areas in conflict since 2015.
Merkel's statement reflects a growing divide between her administration and Trump's. The president has repeatedly criticized Germany's efforts to bring in refugees, and Merkel has already spoken out about Trump's ban. The leaders talked on the phone over the weekend, and she apparently had to explain to him some pretty basic foreign policy facts.
"The Geneva refugee convention requires the international community to take in war refugees on humanitarian grounds," a spokesperson for Merkel said. "All signatory states are obligated to do. The German government explained this policy in their call."
CORRECTION: A previous version of this entry misidentified Merkel as Germany's head of state. She is the chancellor, but German President Joachim Gauck is technically the head of state.
How will Trump's first 100 days impact you? Sign up for our weekly newsletter and get breaking updates on Trump's presidency by messaging us here.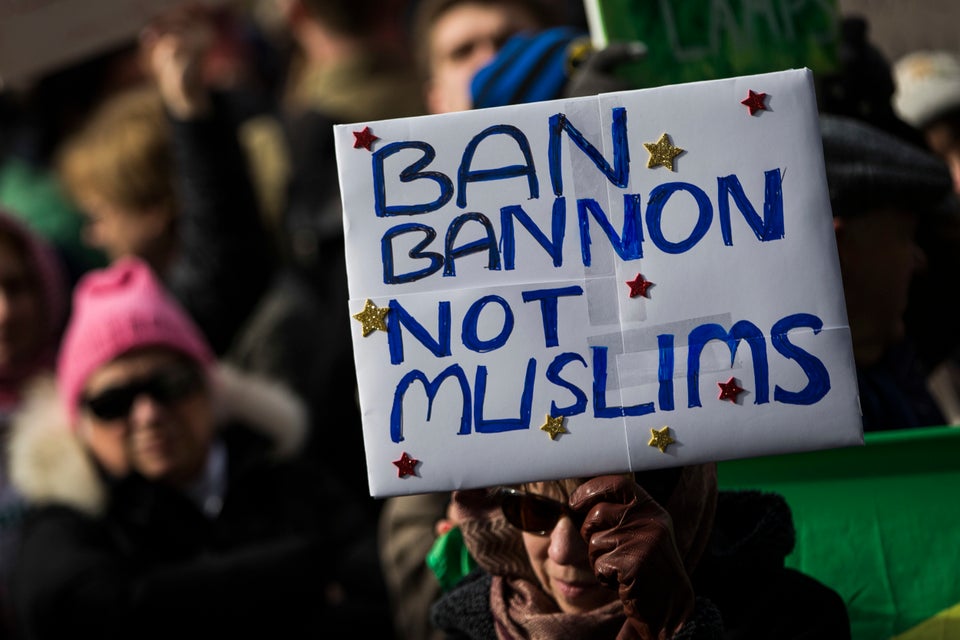 Nationwide Protests Against Trump's Executive Order
Popular in the Community