The German chancellor looked understatedly stylish in a white jacket with coordinating taupe pants and beige wedges. But when she posed over and over again with POTUS, FLOTUS and her husband, Joachim Sauer, we kept getting distracted by the pants, which kept dragging on the ground.
We understand the loose, flowy thing. But is a floor-skimming hemline a fashion-forward trend or simply a failure of tailoring? We bet Chancellor Merkel's outfit would have looked even chicer if the pants were just a size or two smaller, preventing all the bagginess.
But hey, we're sticklers for well-tailored hems. Is it ever OK to have pants that drag?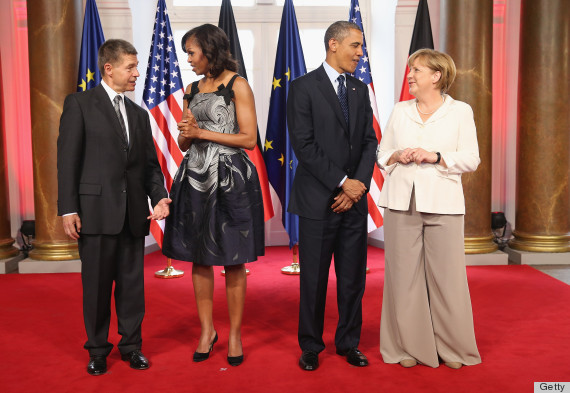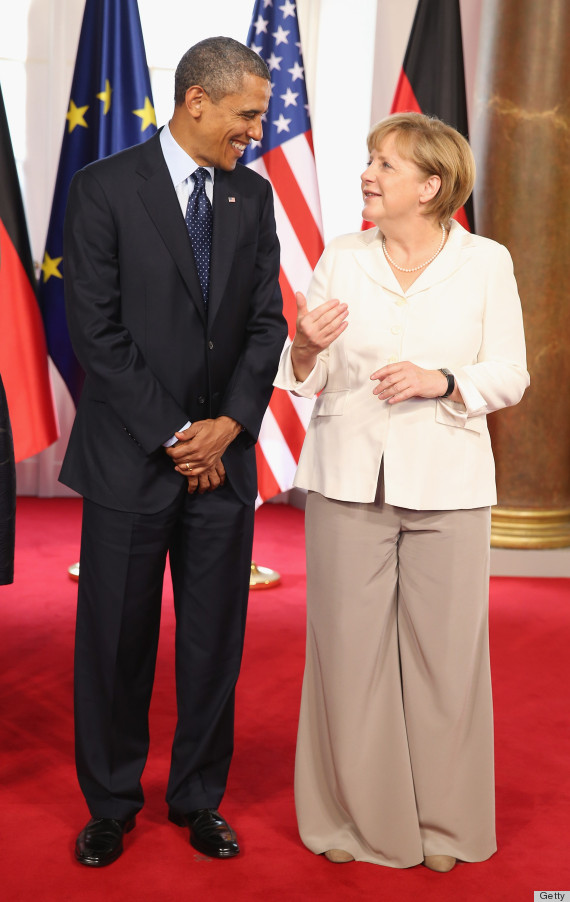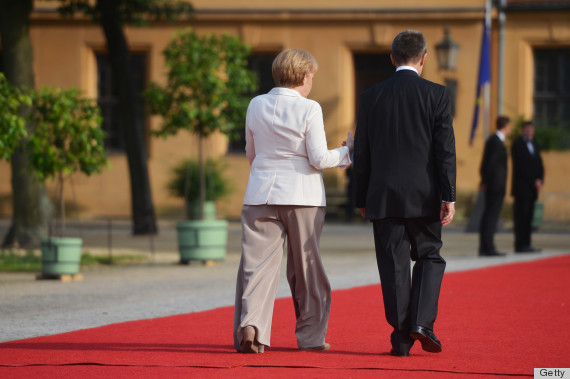 Now this is more like it...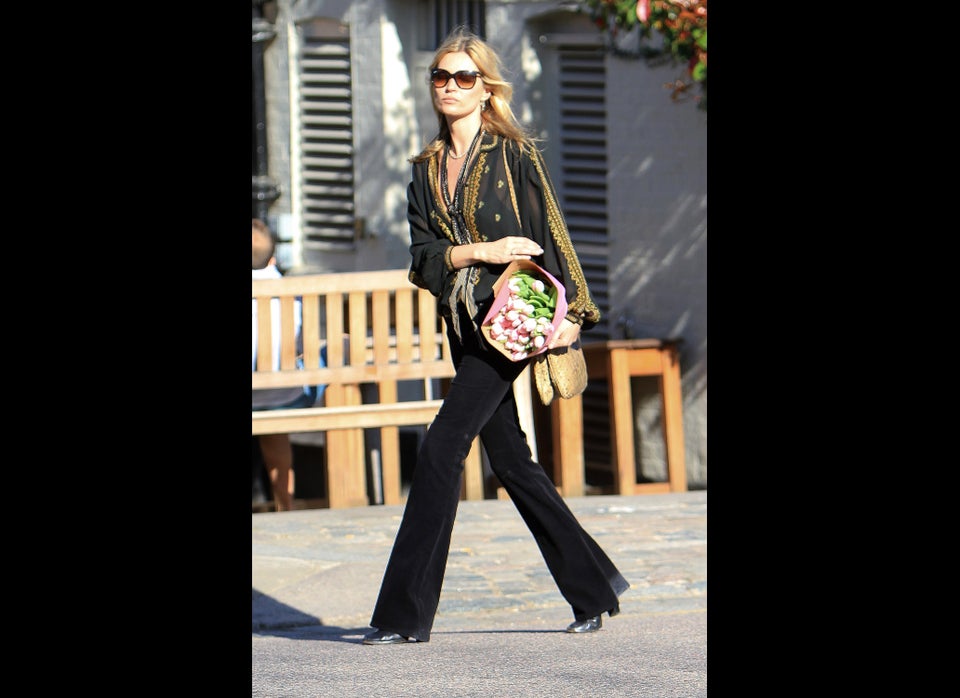 Flare Jeans