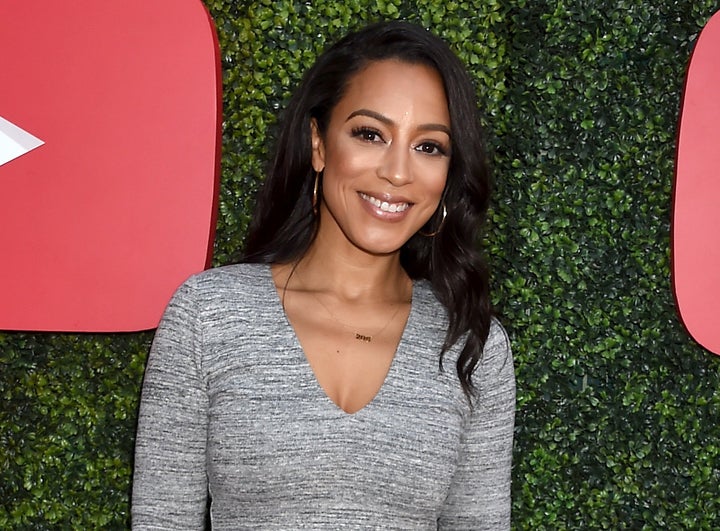 Angela Rye is bringing her classy clapbacks, unapologetic wokeness and overall realness to a new podcast.
On Wednesday, July 12, Rye launched "On 1," a show that focuses on politics, social issues, blackness and current events.
During the 2016 presidential campaign season, Rye rose to fame as a political commentator as she provided a good eye roll, harsh truth or Beyoncé line whenever needed. As the Impact Strategies CEO and activist, her noteworthy advocacy work for black rights landed her in Essence magazine's inaugural Woke 100 class. 
Rye told HuffPost that her podcast builds upon the work that she's already done.
″[The show is] for folks who are desiring to hear from someone who's completely honest and doesn't really hold back so fortunately, I've been given platforms where I can do just that and this is just and extension of those already existing platforms," she said.
The weekly podcast will feature guest interviews and different segments including "The Moment In Blackness," "Political Highlight" and "Political Lowlife." Rye brings her former boss, Congresswoman Maxine Waters, on as the first guest.
"That was my first political internship and I fell in love with the political process in her office because she showed just how activism and advocacy and politics all go hand and hand," Rye said. 
Rye's father, a devout activist who took her to protests and marches as a child, also appears on the show as a regular to display intergenerational dialogue. She said her dad and education advocate mom helped her unapologetically use her voice.
"I grew up always thinking that fighting for justice was our obligation, whether that's giving your voice to something, serving as a verbal advocate for someone or physically being in spaces or occupying space to make and create change. So it's never been an option," she said. "It was always an important part of who I am."
Each week, Rye will also discuss ways to practice resistance during the Trump era. 
Though the host tackles pressing topics, she ensures her audience that her show will also be fun, catering to those who comfortably dwell in spaces that are both sophisticated and ratchet" (aka "sophistiratchets").
"On 1" is meant to give listeners a dose of what's real on all fronts and inspire others to use their voices to empower.
"If I can in anyway give people the courage to say, 'actually, no, the nonsense stops right here,' then I want to be a part of doing that. Especially if that means that our folks will be more free. Whether it's freedom to express, freedom to live, freedom to earn, freedom to thrive, freedom to learn, whatever it is, I want to make sure that I'm a part of these spaces and opening doors."
"On 1" is available on iTunes, Soundcloud, Tidal and Spotify.
Listen to the first episode below.
Calling all HuffPost superfans!
Sign up for membership to become a founding member and help shape HuffPost's next chapter
BEFORE YOU GO