If your kids have watched children's TV in the last two decades, Angela Santomero has likely influenced them in some way.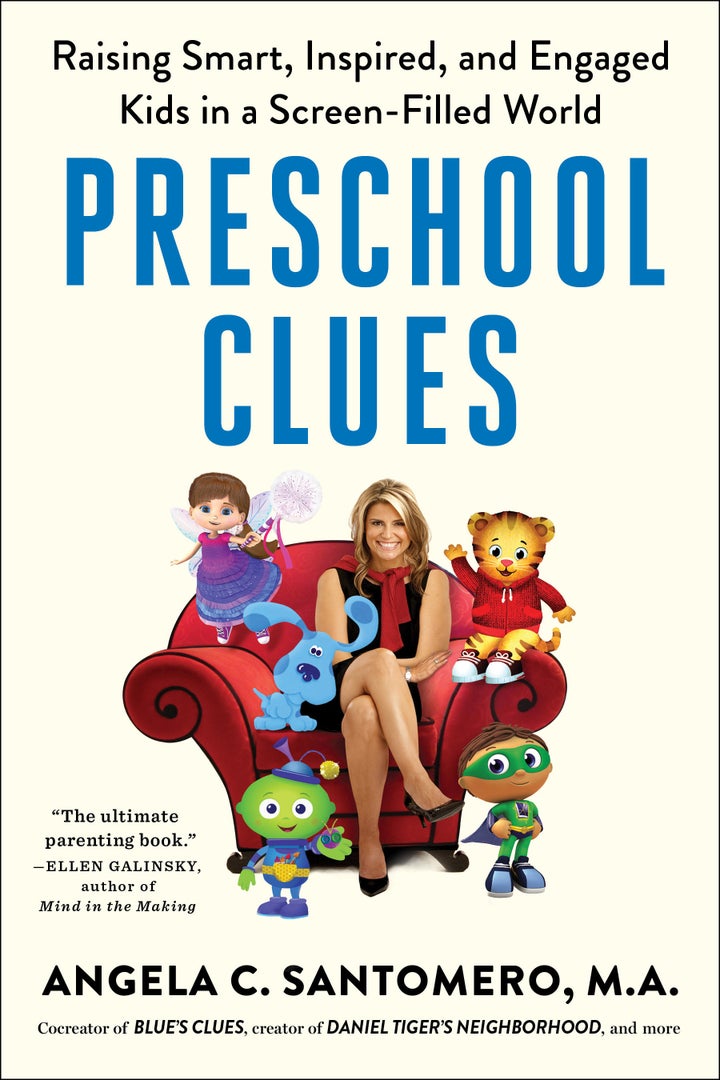 While working on what would become "Blue's Clues" in the 1990s, Santomero was on a mission. Having earned a master's degree in child development from Columbia University, she wanted to prove that preschoolers were more than couch potatoes, that they could actively watch television while also learning.
"As a kid advocate and as a researcher at heart, I really wanted to put the best preschool curriculum on television, because I was not a fan of how TV was being used," she told HuffPost.
Years later, both children's television and childhood education have changed, but Santomero's mission remains the same: "To empower, challenge and build the self-esteem of preschoolers while making them laugh."
In her book, out this month, she explains how her shows zero in on crucial skills for preschoolers that will create the foundation for their learning later in life. For example, "Blue's Clues" concentrates on kindergarten readiness, "Super Why!" focuses on reading skills, and "Daniel Tiger's Neighborhood" teaches kids about socio-emotional strategies. Santomero and her team do research for every episode of every show to make sure the messages are both effective and memorable.
When it comes to children's media consumption, Santomero is a believer in quality over quantity. In her book, she references the American Academy of Pediatrics' guidelines that kids ages 2 to 5 should be limited to one hour a day of high-quality programs. While she makes clear in her book that she doesn't want to prescribe specific time limits, she encourages busy parents and caretakers not to feel guilty if kids have a bit more screen time in their lives. Instead, she suggests that they invest time in exploring the actual content. For her, quality screen time is like a healthy green smoothie.
"With a green smoothie, you've got the greens, the protein, and the sweets," Santomero says in her book. "With a high-quality preschool show, you've got education (the greens), interaction (the protein), and engagement (the sweets)."
The debate over screen time is ever-changing, and Santomero isn't the first to emphasize the quality of children's media consumption. Even within its limits, the AAP stresses the importance of kids having access to "high-quality programming." And of course, Santomero doesn't recommend letting kids only watch TV. Her rule of thumb is to follow up an hour of screen time with an hour of free play.
Santomero also takes inspiration from Fred Rogers, the host of "Mister Rogers' Neighborhood" and her friend and mentor. Her book includes a lovely anecdote about the day she met Rogers, who died in 2003.
"When I got to meet him, I just told him that the whole reason I went into children's television was because of him," she told HuffPost. "He had a master's in child development; I was inspired to do the same. And so we had a friendship because he didn't like much of what was on TV, but he liked 'Blue's Clues.' And he saw the formal features in it and saw the educational merit and so that was very exciting for me."
"Daniel Tiger's Neighborhood" is an animated tribute to Rogers' show and shares the same important life lessons.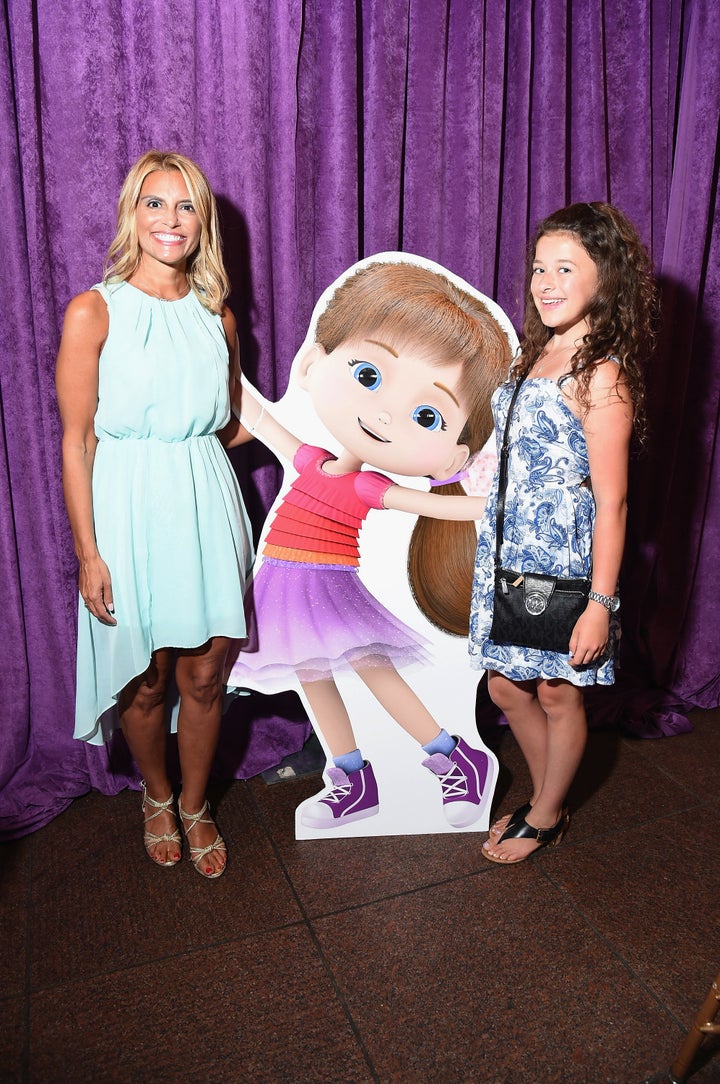 All the details on Santomero's shows are intentional, she said.
"We see that even in an episode about something else, Daniel [Tiger] is having lunch, and he's having grilled chicken and broccoli," she told HuffPost. "We might not scream about that, but it's there. And you're going to notice later that his breakfast is oatmeal and blueberries. We're just making conscious choices every time. And on 'Daniel' we have so many different families depicted in the show. We do that across the board because it's what we believe in terms of how we want preschoolers to grow up looking at the world through that lens."

So let's say your kid is a fan of watching TV. What can parents or caregivers do to make sure children get the most out of their screen time?
Santomero is a big fan of extending the learning, suggesting parents ask the child questions about the show or letting them play it out using their imaginations, also known as dramatic play.
Santomero did this with her own daughters. The mom of two readily admits to struggling with regulating their media consumption now that they're teenagers. Certain content has sparked important conversations and has had Santomero following her own book's advice: Parents shouldn't avoid their kids' questions, even the tough ones.
"As teens they watched 'Grease,' and all of a sudden, instead of talking about the music like I did, we were having this conversation ... about what happened with Rizzo and what does that mean and those kind of conversations," she said, referring to the teenage character's pregnancy scare. "And I answered the questions they were asking. They obviously were curious, and I'd rather they come to me. It's those kind of things that I think media can really help."
In the 25 years she's been working on her children's shows, Santomero said, her favorite part has been writing ― and being a part of ― their different worlds. She also loves giving children a tool to help them realize "how much of a voice they have to make change in the world."
"I think media really does that for a kid," she said.
Support HuffPost
A No-B.S. Guide To Life
Related
Popular in the Community