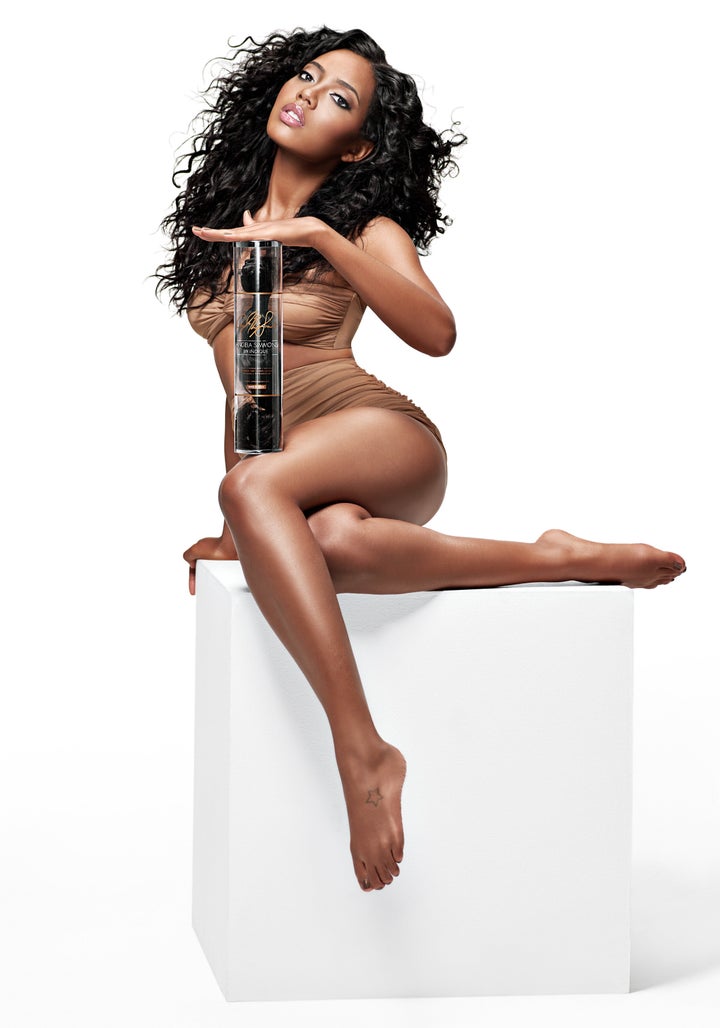 Angela Simmons has already taken on the fashion world with Pastry, the footwear and accessories brand she runs with her sister Vanessa Simmons, and she plans to launch a signature line of clothing soon.
But at the moment, the talented 24-year-old is dipping her toes into the beauty business by teaming up with Indiqué Hair on a line of hair extensions called "BIKINI."
No, it's doesn't come in two pieces and there are no yellow polka dots. But the 100 percent human hair pieces are supposed to look smashing as you splash around in your favorite summer swimwear.
And while you're whipping your new hair back and forth, Indiqué Hair will be donating a portion of the proceeds from the sale of BIKINI to CancerCare, a national organization with a mission is to provide free professional help to people will all types of cancers through counseling, education, information and referral, and direct financial assistance.
The Huffington Post caught up with Simmons to chat about her new hair collection, when we can expect her signature clothing line and where she gets her entrepreneurial spirit.
How did the collaboration come about?
Well, I love hair and I've been wearing Indiqué for quite some time -- their hair is great and I really wanted to do something with it. So, I approached them and they loved the idea and we went from there!
What's up the name "BIKINI"?
Well, a bikini is a summer staple piece, so the name perfectly describes the wet and wavy texture. You can get in the water with it -- so it's a great summer accessory. And the hair is two textures in one -- curly and wavy -- which has never been done. You'd have to buy two different bundles of hair to actually get that texture.
Will there be a line for every season?
Yes -- and we definitely have another line coming out in the Fall, which I'm super excited about! That's all I can tell you right now, but it's going to be some fun stuff!
Tell us about your decision to give a portion of the proceeds to charity.
Indiqué Hair has worked with CancerCare for awhile. When they told me about the partnership I thought it was great and made sense.
With the natural hair movement in full swing, do you hope that your hair extension line will offer something special for the ladies that aren't into rocking their natural hair?
Honestly, I just did it because I wear extensions and it's fun for me, so I wanted to do something that all women can enjoy. A lot of women approach me about my hair and want to know where I get it and who does it. So it's not necessary to bring attention to it for that reason, it's about bringing attention to the fact that women can change up their hair whenever they want. I think it's about whatever makes you feel beautiful.
Tell us a little about your upcoming clothing line.
It's definitely a women's ready-to-wear luxury line. I don't have many details for you yet, but you can definitely start looking out for it next year.
Where do you get all your energy and entrepreneurial spirit?
I've had this natural drive since I was young and it only grows stronger the older I get. I've been around it my whole life -- my dad, my uncle, my whole family has that drive. It's just in me, I can't help it.
Who are your favorite designers?
Wow, there are so many! I definitely admire Stella McCartney and Marc Jacobs is amazing. But I'm really loving Stella McCartney -- I love what she stands for, down to the way she makes her clothing and the materials she uses. She's a really big inspiration for me. And for shoes: Giuseppe Zanotti.
Do you have any favorite beauty products?
Angela's "BIKINI" collection with Indiqué Hair launches Thursday, June 21. Retail prices range from $210-$305 per 4 ounce tube.
Check out Angela's sexy campaign for the line and take a look back at her most fabulous hairstyles in the slideshow below.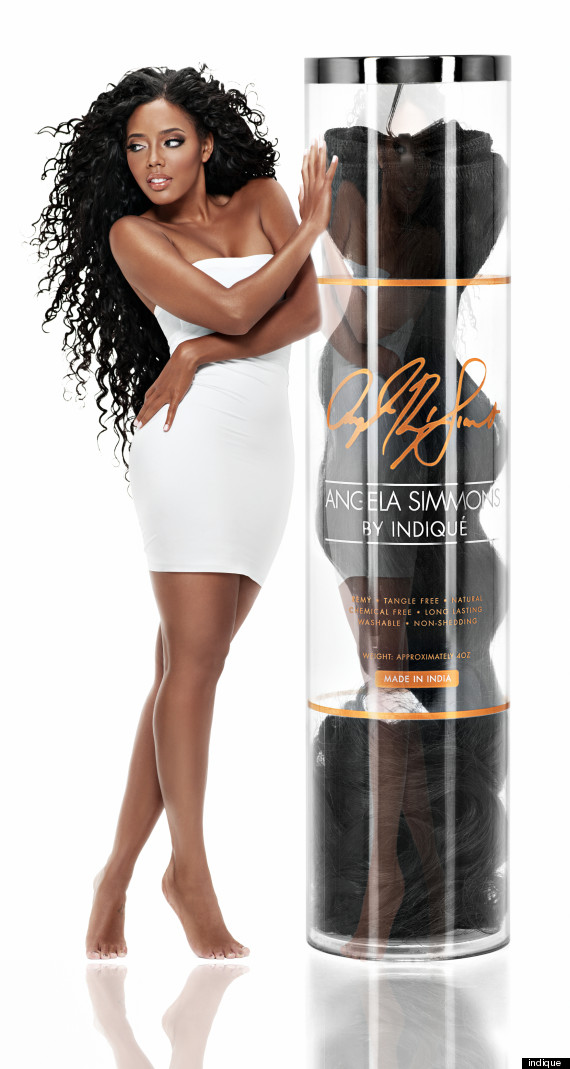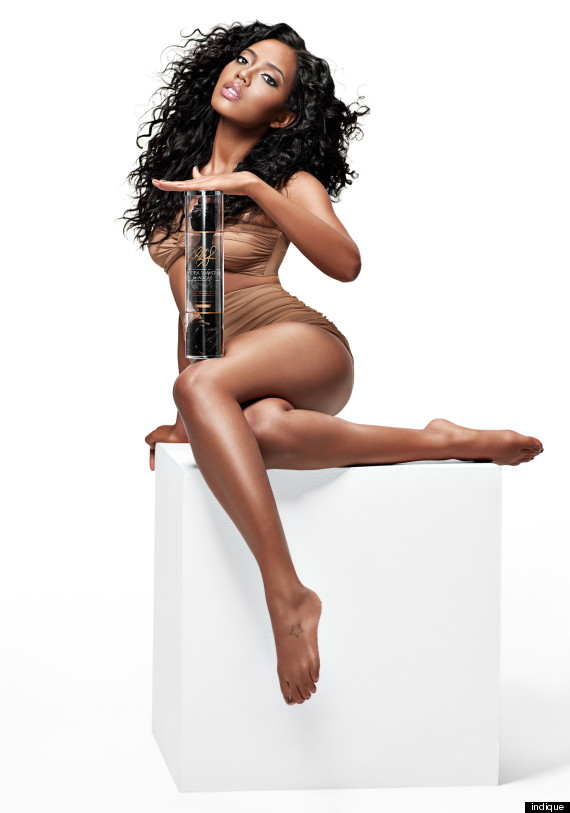 PHOTO GALLERY
Angela Simmons' Hairstyles
Calling all HuffPost superfans!
Sign up for membership to become a founding member and help shape HuffPost's next chapter
BEFORE YOU GO