"As far as we know there's two definite instances," Angeli Rose Gomez's attorney, Mark Di Carlo, told HuffPost of the hostility he said she's experienced after defying officers' orders and running into Robb Elementary School during the May 24 massacre to save her children.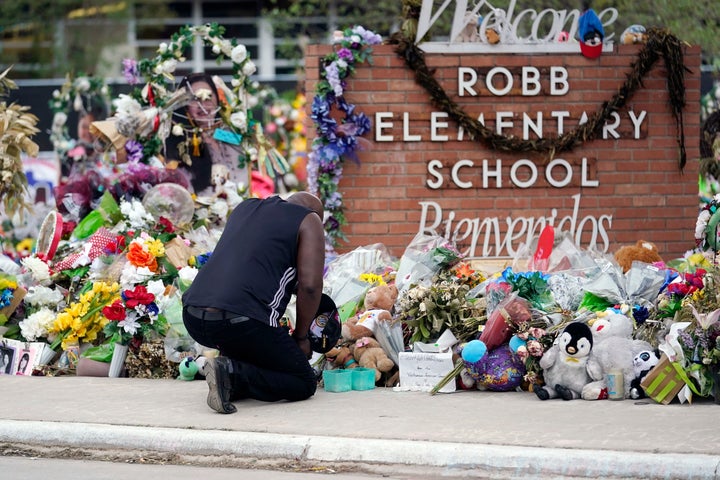 "She did act in a very brave manner," said Di Carlo, who said he's representing about 15 members of the Uvalde community. "I have it corroborated from at least two people that she did go into the school, she did jump the fence, she was handcuffed. I don't believe that any officers were in that school until she went in and then they followed her in."
Di Carlo said Gomez believes she has since been targeted by police. She was pulled over for a traffic stop and falsely accused of having illegal immigrants in her vehicle, he said. About a week ago, a police vehicle parked outside of her home for about 45 minutes and flashed its lights at her and her mother while they were going for a walk.
Di Carlo said he wrote to the Uvalde Police Department about what happened, but has not received a response.
In another incident, he said a family member of Gomez said police instructed them to tell Gomez to stop speaking to the media about the massacre. That incident may be harder to prove, he said, but a Philadelphia nonprofit civil rights group has offered to file a freedom of speech lawsuit on Gomez's behalf.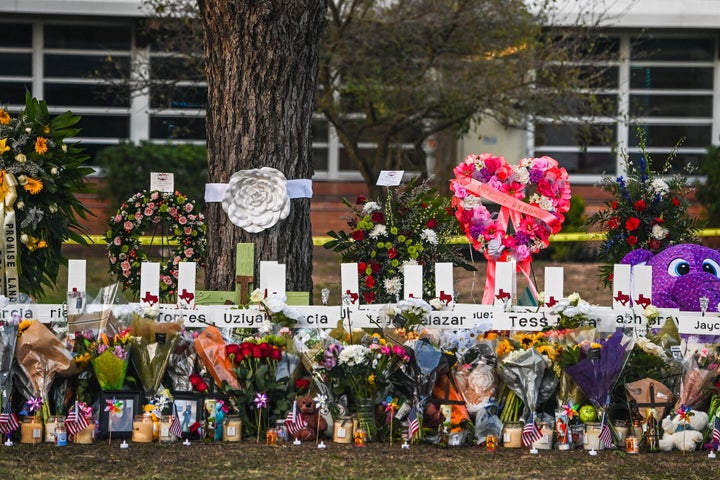 In a statement to HuffPost on Thursday, the city of Uvalde denied that its officers have harassed her or that anyone with the Uvalde Police Department placed her in handcuffs on the day of the shooting. The city said that its officers have had interactions with Gomez in the weeks since, claiming she was accused of causing a disturbance at a relative's home and refusing to leave, and that she later called police over a child custody issue. It also supplied police reports that said she was cited for drug paraphernalia possession following a traffic stop.
Di Carlo, responding to those allegations Thursday, called the paraphernalia charge, without an accompanying drug charge, highly unusual and "a further example of harassment." He repeated that he has still not heard back from the Uvalde Police Department about his concerns.
Di Carlo, in his earlier interview, said other community members also have expressed anger and frustration about officers' behavior during the shooting. Before engaging the gunman, he said, the cops used taxpayer-funded resources to block parents from rescuing their children.
"The police were basically acting in an abusive manner towards the people outside who were concerned about the children," Di Carlo said. Gomez, he said, "was basically falsely arrested or falsely imprisoned, though momentarily, to prevent her from going into the school."
Di Carlo said his office intends to file at least one lawsuit related to the massacre, likely targeting government and law enforcement agencies. Before that filing, he hopes to examine the shooter's purchase of an AR-15-style assault rifle and the school building, including the door the killer entered.
"That school is evidence," Di Carlo said, and destroying it could make legal claims harder to pursue.
Popular in the Community