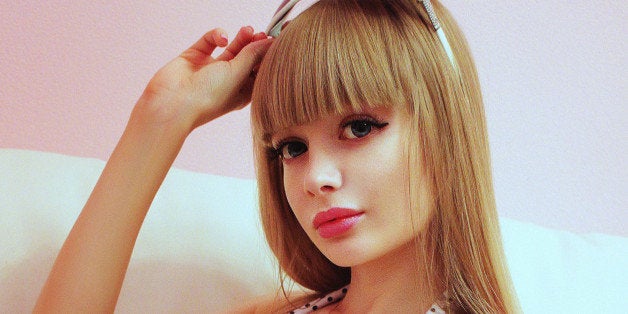 The latest young Eastern European woman to claim she's a human Barbie doll says that her parents control her look, restrict her diet, tell her how much to exercise and won't let her go on dates unaccompanied.
Angelica Kenova, a 26-year-old from Moscow, says she's never had plastic surgery, and that her doll-like look is the result of a lifetime of parental micromanaging, according to News Dog Media, a press agency based in the U.K.
"I should be independent but my parents insist I still live with them. They don't want me to move into my own place and I am still dependent on them financially," said Kenova, according to news.com.au. "I'm not even allowed to buy clothes without my mum there -- she likes to choose attire that clings to my figure and emphasize my good features."
Kenova, who allegedly has a 20-inch waist, wears a 32E bra and weighs only 89 pounds, said that her mother, Natalia, accompanies her on all of her dates.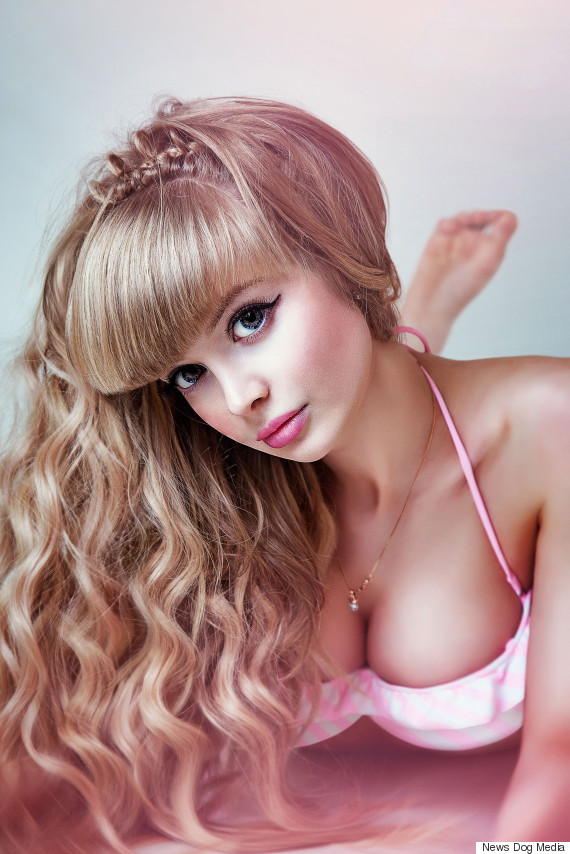 Although Kenova's parents reportedly treat her like a doll, that hasn't stopped her from pursuing other interests. The International Business Times reports that Kenova's true ambition in life is to become a Playboy Playmate, because she finds them "very beautiful."
Kenova is only the latest in a series of young Eastern European women to be dubbed a "human Barbie" in the press. The most infamous human Barbie, Valeria Lukyanova of Ukraine, recently made headlines when she admitted that photos of herself had been edited to "correct defects." Last year, GQ's Michael Idov memorably described Lukyanova as a "racist space alien," due to her views on transdimensional beings and "race-mixing."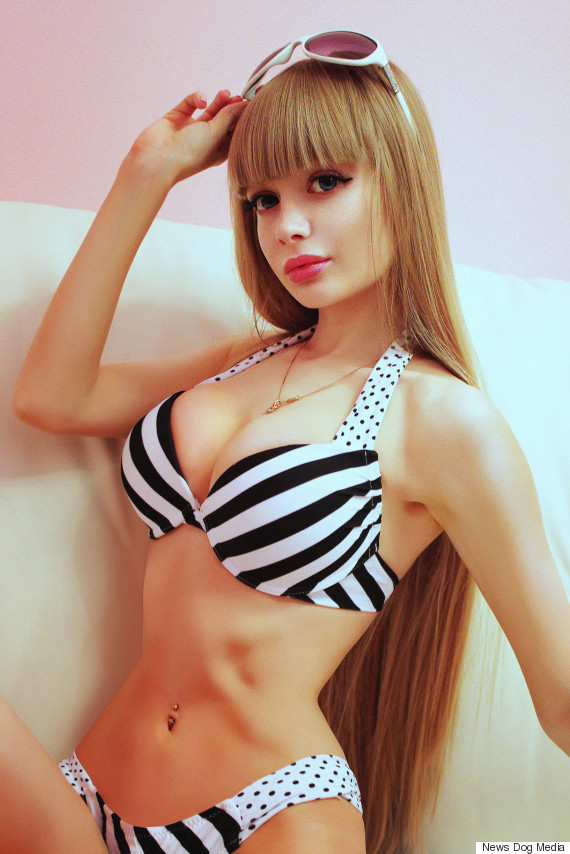 Last year, Alina Kovalevskaya, a model from Odessa, Ukraine, emerged as a possible challenger to Lukyanova. Kovalevskaya sported a more natural look than Lukyanova's heavily done-up appearance, but the Internet hasn't had much to say about her lately. Maybe she wasn't controversial enough.
There are also a few human Kens out there. One of them, an American man named Justin Jedlica, isn't so into Lukyanova. Although Jedlica has spent more than $100,000 on various plastic surgeries in the pursuit of his own idea of beauty, he has dismissed Lukyanova as uninteresting.
But based on the regularity with which new "human Barbies" seem to pop up, it seems Jedlica's attitude is a minority opinion.
The Barbie doll has long been criticized for promulgating beauty standards that are unrealistic, and at times anatomically impossible. Last year, a toy known as the Lammily doll went on sale, sporting body measurements that more closely match those of an actual human woman. Still, people just can't seem to help gawking at the real-life women who want to be dolls.
Like Us On Facebook |

Follow Us On Twitter |

Contact The Author
Related
Before You Go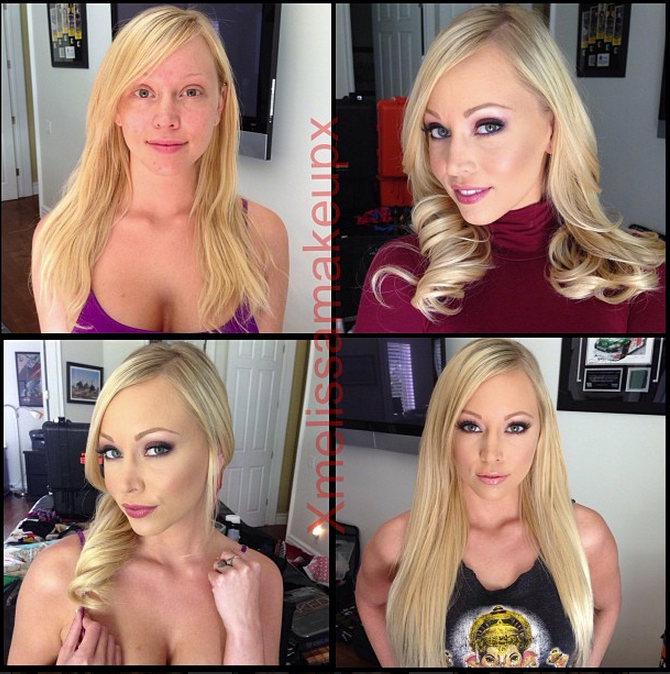 Porn Stars Without Makeup
Popular in the Community