Angelina Jolie is demanding the world pay closer attention to the dire needs of displaced Iraqi and Syrian families.
The actress visited a refugee camp near Dohuk, Iraq, on Sunday, the United Nations Refugee Agency (UNHCR) reported, drawing attention to the humanitarian crisis in the region caused by civil conflict. There are 3.3 million displaced people in Iraq, according to the organization, and 2.1 million of them were uprooted in 2014 alone.
The refugee crisis in Syria is even more critical, as more than 3.8 million people have fled to neighboring countries, such as Lebanon and Turkey, and another 7.6 million are displaced within the country's borders.
"It is shocking to see how the humanitarian situation in Iraq has deteriorated since my last visit," Jolie, who is a UNHCR special envoy, said, according to a statement released by the organization. She last visited the country in September 2012. "Many of these innocent people have been uprooted multiple times as they seek safety amidst shifting frontlines."
During Jolie's visit -- her fifth to the country -- she's aiming to draw in financial support for the organization, which said it only received 53 percent of the $337 million required to fund its response to the refugee crisis last year, the Associated Press reported.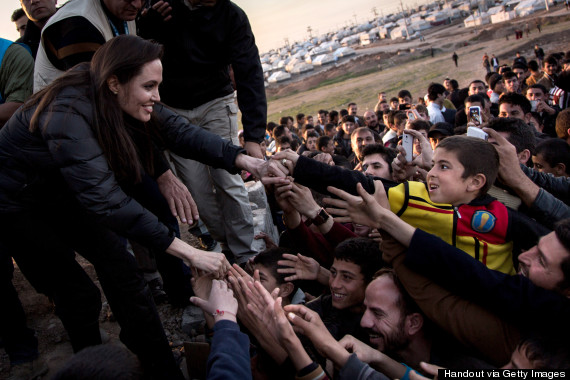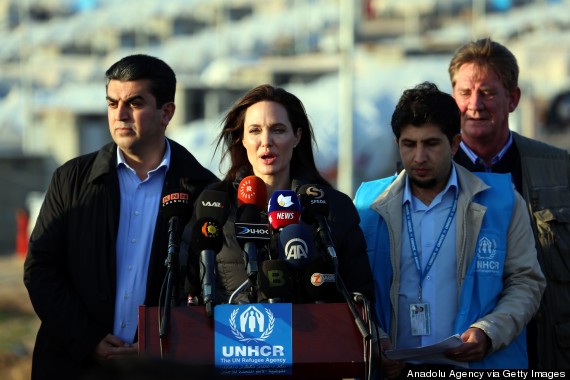 While visiting the refugee camp, Jolie spoke with families, many of which had fled their homes due to growing threats from the Islamic State group.
In a video produced by UNHCR, Jolie visited a mother who'd escaped captivity just days prior. She arrived at the camp without her daughter, who may have been forced into a marriage and taken to Syria, the video pointed out.
Now, the woman is the primary caretaker of her two grandchildren.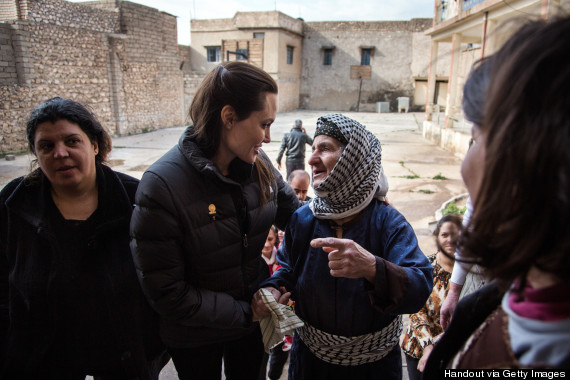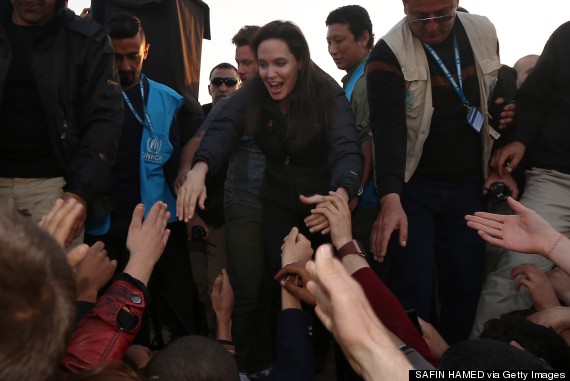 "We are being tested here as an international community, and so far, for all the immense efforts and good intentions, the international community is failing," Jolie told media outlets at the refugee camp, the AP reported. "The people I met today need to know that we will be with them."
To learn about ways to help refugees displaced in Iraq and Syria, visit UNHCR's website.
Calling all HuffPost superfans!
Sign up for membership to become a founding member and help shape HuffPost's next chapter
BEFORE YOU GO