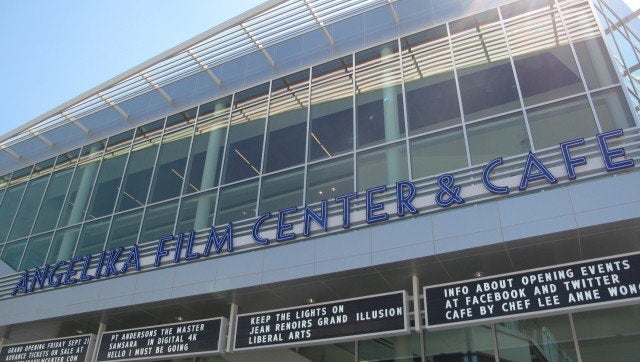 MERRIFIELD, Va. -- This D.C. suburb is about to gain a theater known around world. The Angelika Mosaic which officially opens on Sept. 21, is the first Angelika in the D.C. area and only the fifth for the New York-based chain.
The eight-theater cineplex will screen the types of films that will please patrons of E Street and West End Cinema. A mixture of mainstream, probable Oscar winners ("The Master"), exclusive-to-the-area Sundance darlings ("Hello I Must Be Going") and foreign classics ("Grand Illusion") will make up the opening week.
The theaters feature stadium-style seating, large reclining seats and enough room from the screen to the first row to make every seat a good view. Unlike some theaters, the Angelika's screen size does not suffer from room to room. Tickets come with assigned seating, making rushing from the ticket booth to the theater unnecessary.
In addition to high-quality programming, the cineplex will feature a cafe featuring finger foods by "Top Chef" Lee Anne Wong. Patrons will be allowed to bring the food into any of the theaters. In addition to classic movie theater fare like popcorn, nachos and hot dogs, the concessions will also sell craft beer, wine and sake.
Story continues below. Click through the slideshow for a sneak peek at the Angelika Mosaic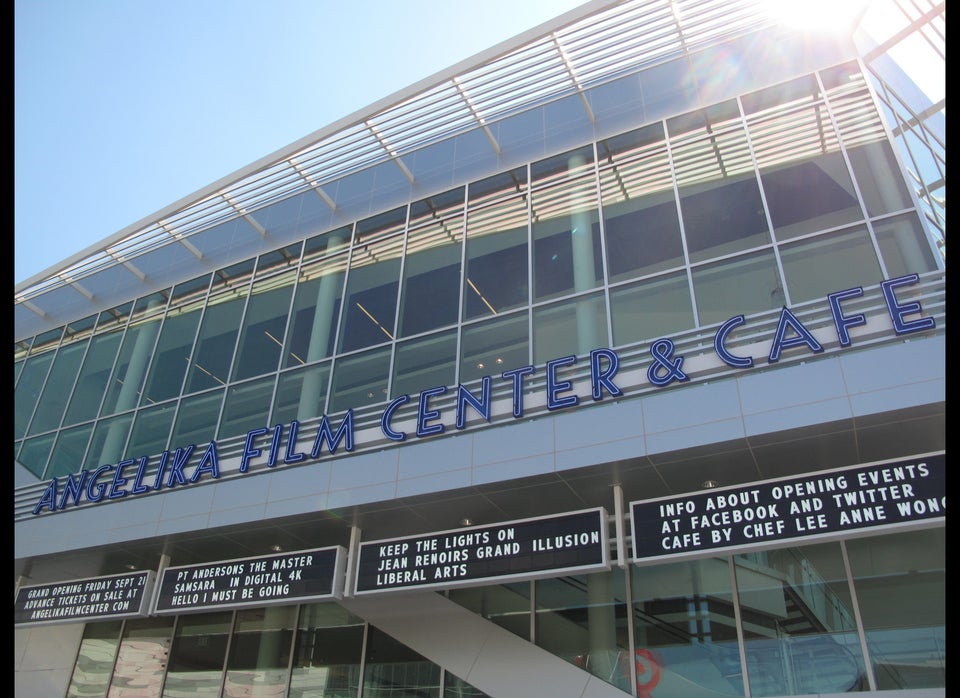 For the past few weeks, the Angelika has been hosting private and smaller screenings. The public will have a chance to get a preview of the area's newest megaplex on Friday, Saturday and Sunday with DC Shorts screenings.
Located in the new Mosaic District, the Angelika will be among the new mixed-use development's first businesses open to the public. Construction is ongoing for Target, Sweetgreen, Mom's Organic Market, Anthopologie, The Paper Source, a Hyatt hotel and more. Most have aimed for an October opening date.
Parking is ample and free for the Angelika. Located at the southwest intersection of Lee Highway and Gallows Road at 2911 District Ave., those planning on visiting the theater in the next few weeks should use "Angelika Mosaic 22031" in their GPS. Most maps, including Google Maps, have not yet mapped the area. It's also within a 10-15 minute walk of the Dunn Loring-Merrifield Metrorail station on Metrorail's Orange Line.