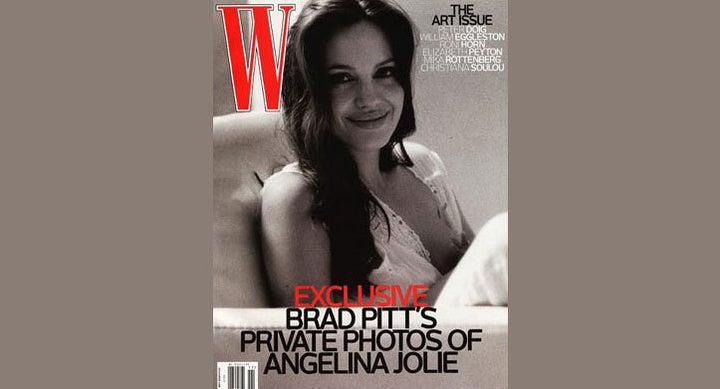 UPDATED WITH TEXT:
Brad Pitt's long-awaited photos of Angelina Jolie for W , shot in August, are finally coming out. Today the cover, featuring Jolie breastfeeding one of the new twins Knox and Vivienne is out. The whole thing hits newsstands next week and was shot at the house the couple and their six kids have leased in France, Chateau Miraval.
The black and white cover of the November 2008 issue is below. Here are some excerpts:
On Brad changing her mind about giving birth to her own children: "I think one of the life changing things that he did, one of many, is that I was absolutely never going to get pregnant. I never felt that it was the right thing to do... I suppose I just looked at him and loved him and just felt open to (getting pregnant). I suddenly wanted to. It's one of those things you can't explain."

On Brad seeing adopted children Maddox and Zahara: "I knew that he would never see them as different, and that gave me a certain peace."
On having three children with Brad: "I wouldn't trade that experience for the world. It taught me a lot about life, just the process of it, and now we have three other beautiful children that wouldn't otherwise be here."
On baring her body for the intimate W pics taken by Brad just weeks after the twins' birth: "I'm with a man who's evolved enough to look at my body and see it as more beautiful, because of the journey it has taken and what it has created. He genuinely sees it that way. So I genuinely feel even sexier."

On Brad being perfect for her: "[I have] a lot of respect [for Brad. He helps me] to be better and fight hard for the things that I love. I do think that I'm in a good partnership now. I think it just needed to be the right man."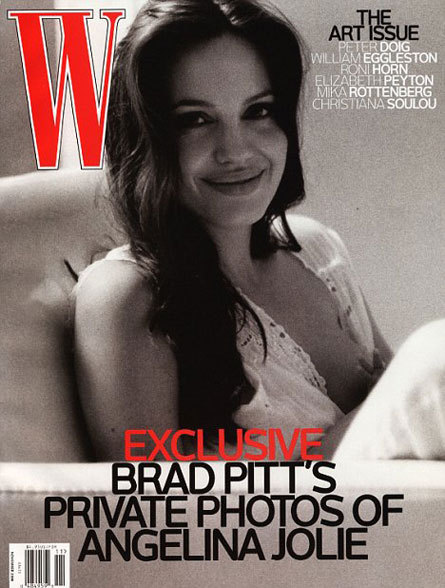 Popular in the Community