Months before Angelina Jolie filed for divorce from Brad Pitt after more than 10 years of Brangelina bliss (or so we thought), the former couple got tattoos together to solidify their bond as husband and a wife.
The two reportedly visited Ajan Noo Kanpai, a world renowned tattoo artist in Thailand, to get tattooed using the same ink in February 2016. Kanpai is famous for his Thai Yantra tattoos ― hand-etched designs meant to offer the owner blessings and protection. Jolie has previously visited the studio two times before, most recently receiving a a large tiger tattoo on her back in 2004.
According to the tattoo artist's website, Jolie got three new tattoos on her back, while Pitt chose to have a Buddhist symbol inked on the left side of his stomach. Kanpai also noted that he used the same ink for both of their tattoos, so that they are "symbolically bound as husband and wife."
Jolie filed for divorce in September, citing irreconcilable differences. The actress also requested full custody amid an investigation into Pitt's behavior following an incident of alleged child abuse involving the "Burn After Reading" star and the couple's son Maddox on a private plane. Pitt was later cleared of all charges by The Los Angeles Department of Children and Family Services, which determined there was no pattern of abusive behavior.
Speaking with BBC World News, Jolie said, "We are a family, and we always will be a family, and we will get through this time and hopefully be a stronger family for it."
Before You Go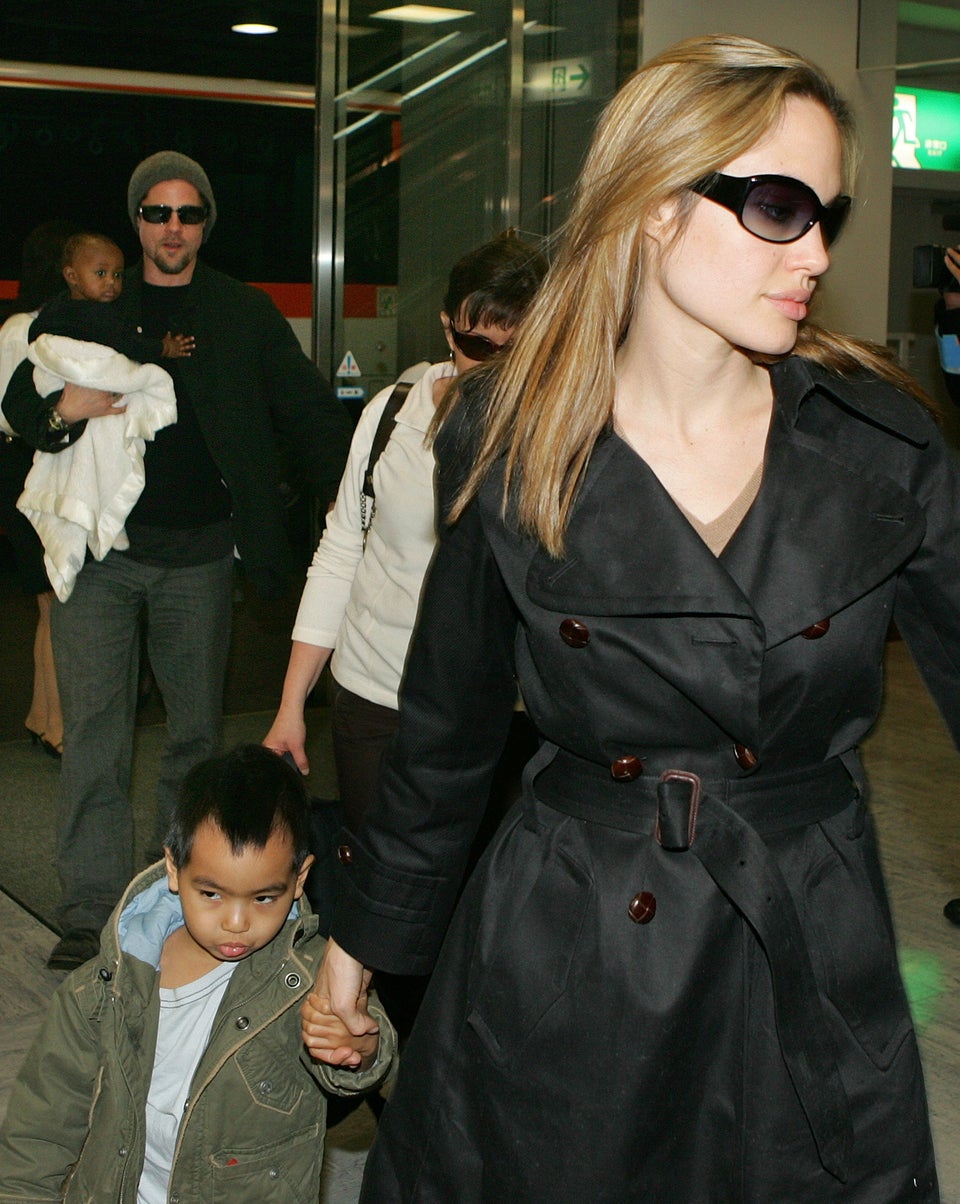 Brad Pitt And Angelina Jolie: Their Romance In Pictures
Popular in the Community