Angelina Jolie and Brad Pitt were together for 10 years before saying "I do" this summer, but marriage has had an effect on the actress.
"It did change in just a feeling of that security and comfort that we always had but that recommitting after ten years of being together," she said. "And we were fortunate enough to be in that unusual situation where we got married with our children and they were a part of the ceremony and they wrote some of the vows. It was all of us agreeing to be together and to just commit to this life together. Not because we had to, not because anything was missing, it was because we were absolutely sure we felt that much of a family and it was that moment."
The union has had an impact on Jolie's mindset, too.
"I think we have more moments where I say, 'I'm going to be a better wife. I'm going to learn to cook,' and he says, 'Oh honey, know what you're good at, know what you're not,'" the 39-year-old mother of six added. "But I do have my, 'No, no, no I'm going to get this wife thing down,' but he knows my limitations and where I'm a good wife and a good mom."
Jolie and Pitt met on the set of "Mr. & Mrs. Smith," in 2004. The two will appear together once again on the big screen in "By the Sea," a film about a troubled marriage, directed by Jolie.
Watch more from Jolie's interview in "Unbroken: The Real Story," airing Dec. 9 at 10 pm on NBC.
Support HuffPost
The Stakes Have Never Been Higher
Before You Go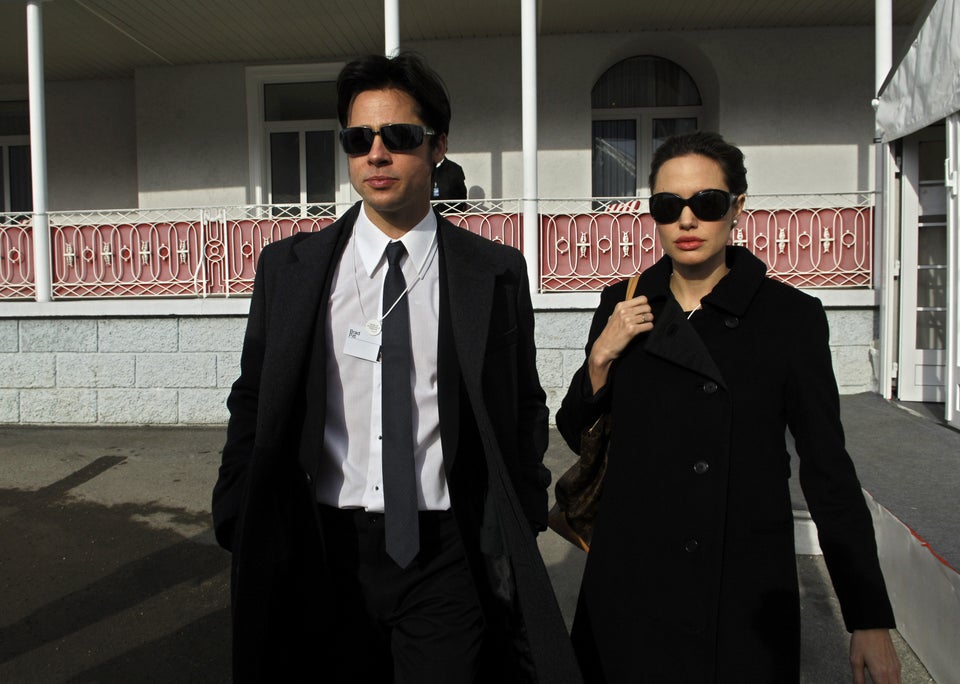 Brangelina's Romance In Pictures
Popular in the Community