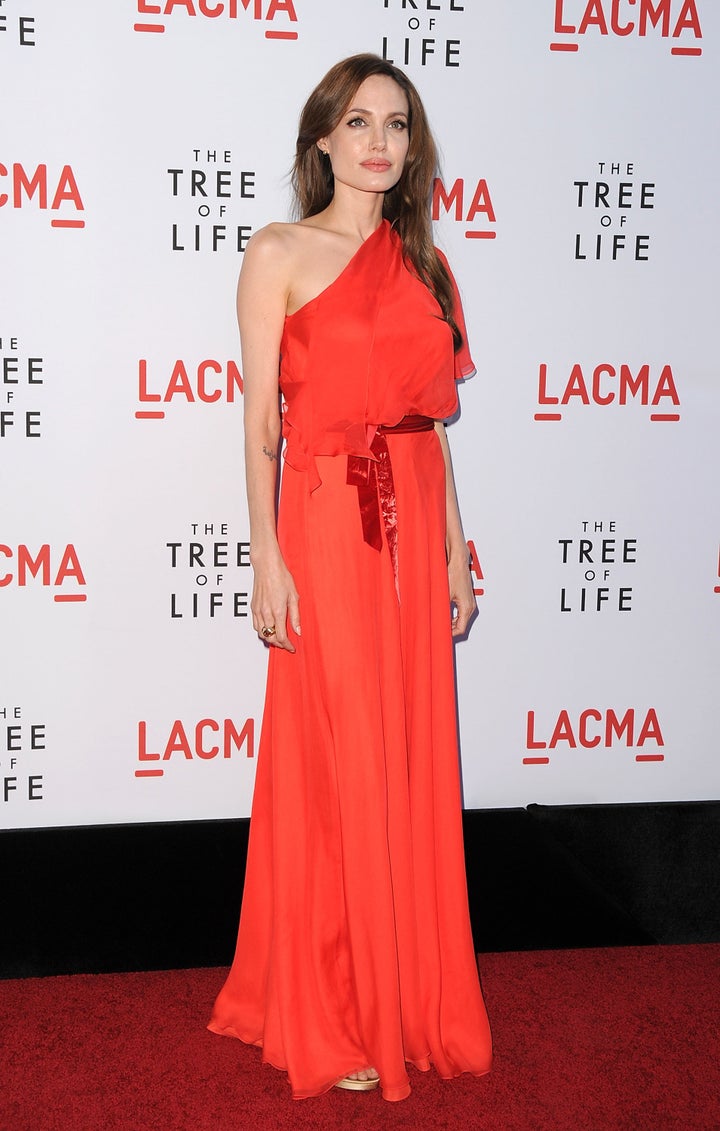 As Hollywood knows more than ever these days, the same stories are continuously recycled, told over and over, directly or thematically, with new context and stars. Sequels, remakes and updates are the norm now, in both movies and stars.
Beyond even its most beloved, lucrative franchises and properties, Hollywood treasures its proven leading ladies; even more so than established characters, its top lining women have the ability to inspire generations of moviegoers and dreamers. And at the top of that list, in rarified air, is the torch once held by the late Elizabeth Taylor, the headline maker both on screen and off. To many, Angelina Jolie is the recipient of that torch, her generation's Liz Taylor.
The comparisons between the two are many: the talent, the looks, the steamy co-star romances. It's a fine guiding light for Jolie to have -- to follow in the footsteps of the most famous actress ever -- but she's also synthesizing one of Taylor's biggest professional missteps in an attempt to avoid the same famous pitfall when their stars brush closer than ever.
Jolie is set to star in director David Fincher's take on "Cleopatra," the tale of the Egyptian pharaoh that proved to be Taylor's greatest disappointment. Suffering from a bloated budget and paper-thin plot, the movie was a delayed, $44-million disaster, providing Jolie a map of mistakes to avoid making.
"She has been very misunderstood," Jolie told the Telegraph about the famous queen. "I thought it was all about the glamour, but then I read about her and she was a very strong mother, she spoke five languages and she was a leader."
As such, Jolie says that she'll play Cleopatra with that brains over beauty bent, even if it means the character isn't quite as alluring as Taylor's portrayal.
"My performance will never be as lovely as Elizabeth's," Jolie said. 'We are trying to get into a different truth about her as a pharaoh in history and not as a sex symbol, because she really wasn't. Even this idea of her having many lovers - it was possible that it was only two. She is very interesting, but she wasn't a great beauty."
That she's discussing her performance is progress, a rarity for movies about the queen. Back in December, Jolie said that it was a dream of hers to take on the role, but the pieces hadn't quite been put together at that time.
In January, when it seemed director Paul Greengrass would helm the project, producer Scott Rudin touted the film as a new sort of take on the queen's life, an intellectual account based on the biography by author Stacy Schiff.
"It is a completely revisionist Cleopatra, a much more grown-up sophisticated version," he told the UK's Guardian. "She's not a sex kitten, she's a politician, strategist, warrior. In the Joseph Mankiewicz movie, Elizabeth Taylor is a seductress, but the histories of Cleopatra have been written by men. This is the first to be written by a woman."
Popular in the Community