The 40-year-old arrived at a screening for her and husband Brad Pitt's new movie "By The Sea" in New York City Tuesday night looking absolutely regal in a pleated calf-length powder blue dress cinched at the waist with a gold belt.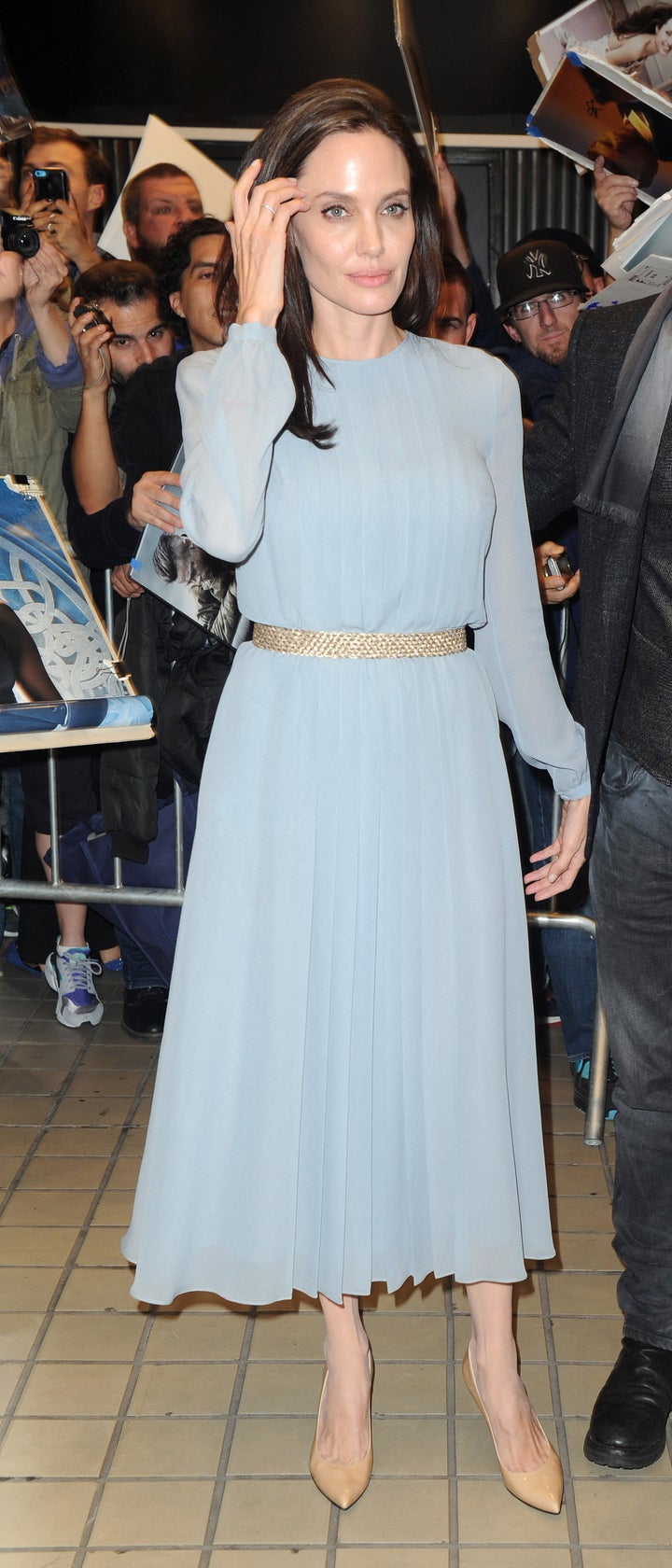 So regal, in fact, that we couldn't help but draw comparisons to Catherine, Duchess of Cambridge, who also has an undeniable affinity for this lovely color.
Kate's been spotted in the light blue hue a number of times over the years:
Here she is at the Wildlife Photographer of The Year 2014 Awards: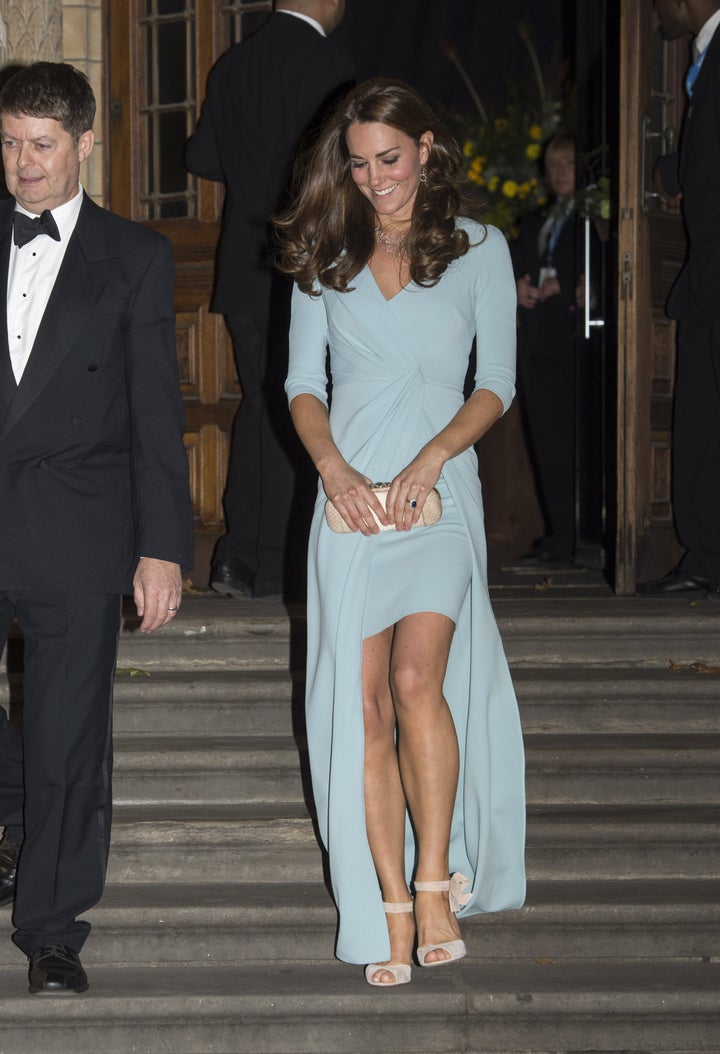 And the National Portrait Gallery in 2013: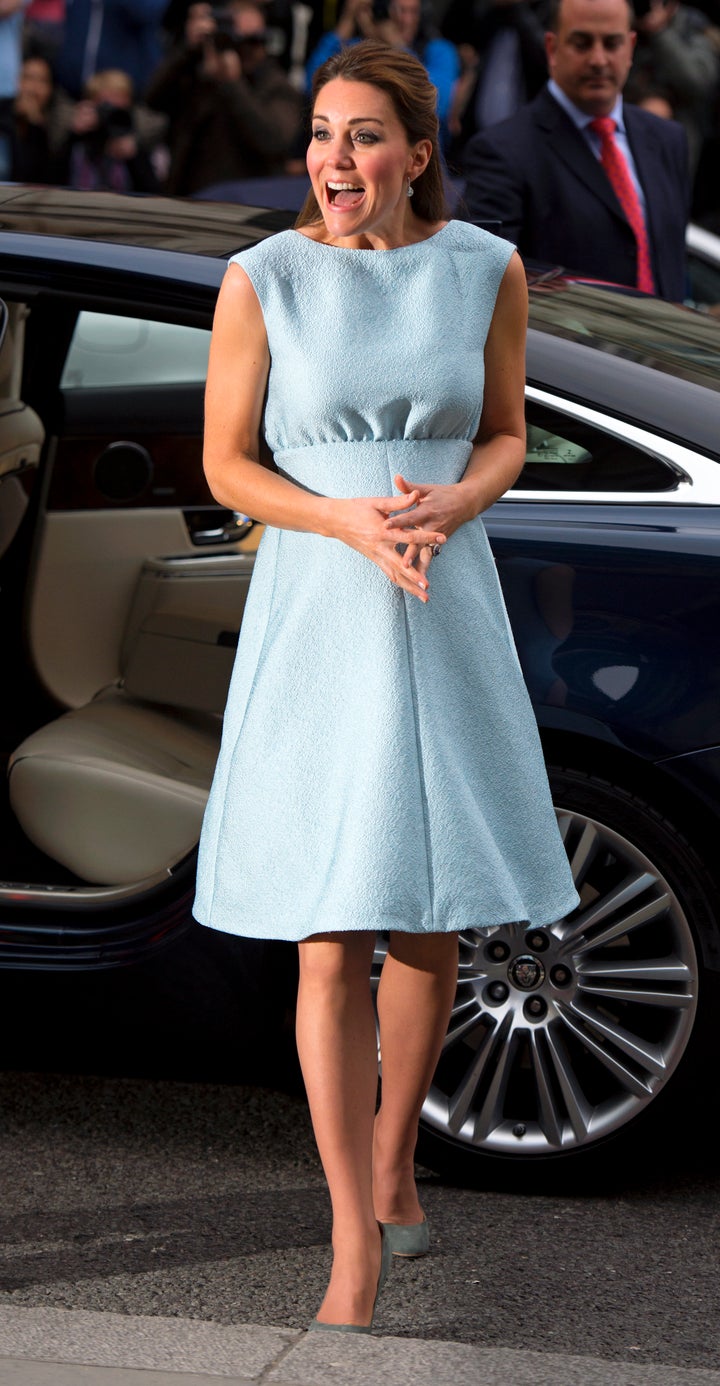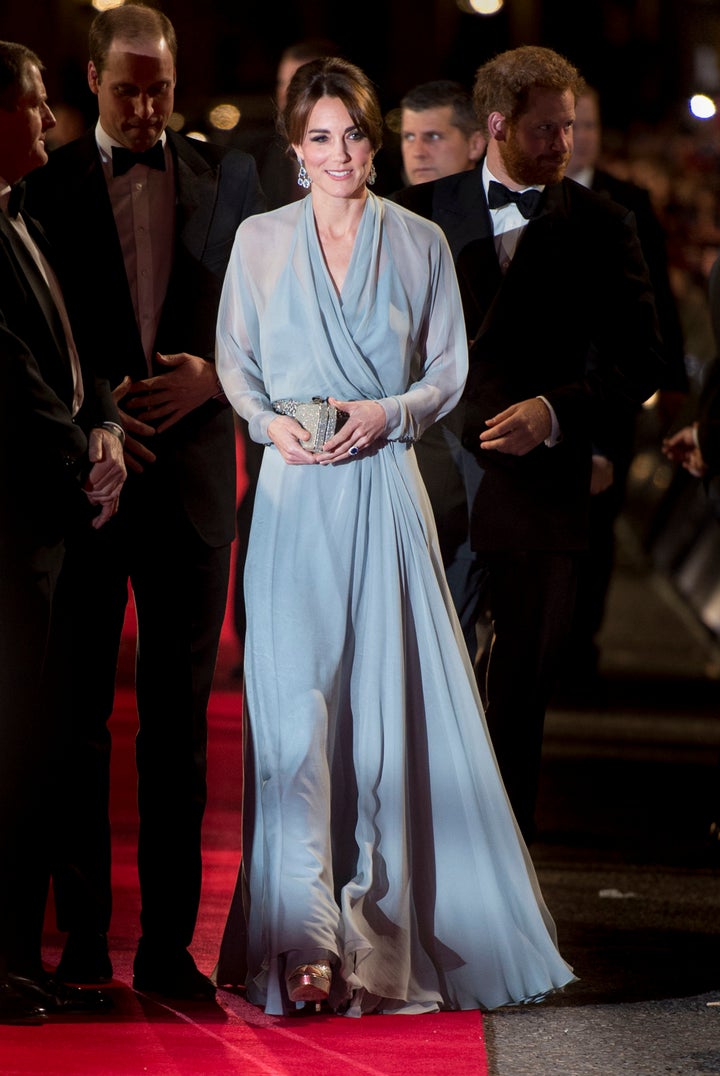 Visiting the Kranji War Memorial in 2012: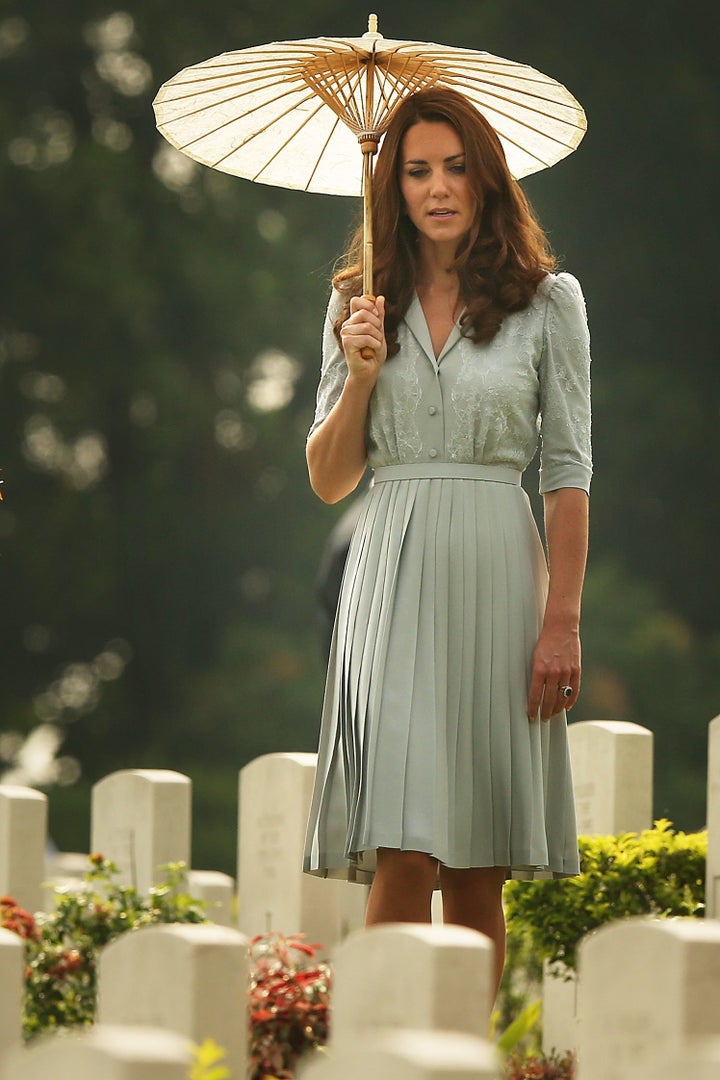 With a hat at the Order of the Garter Ceremony in 2014: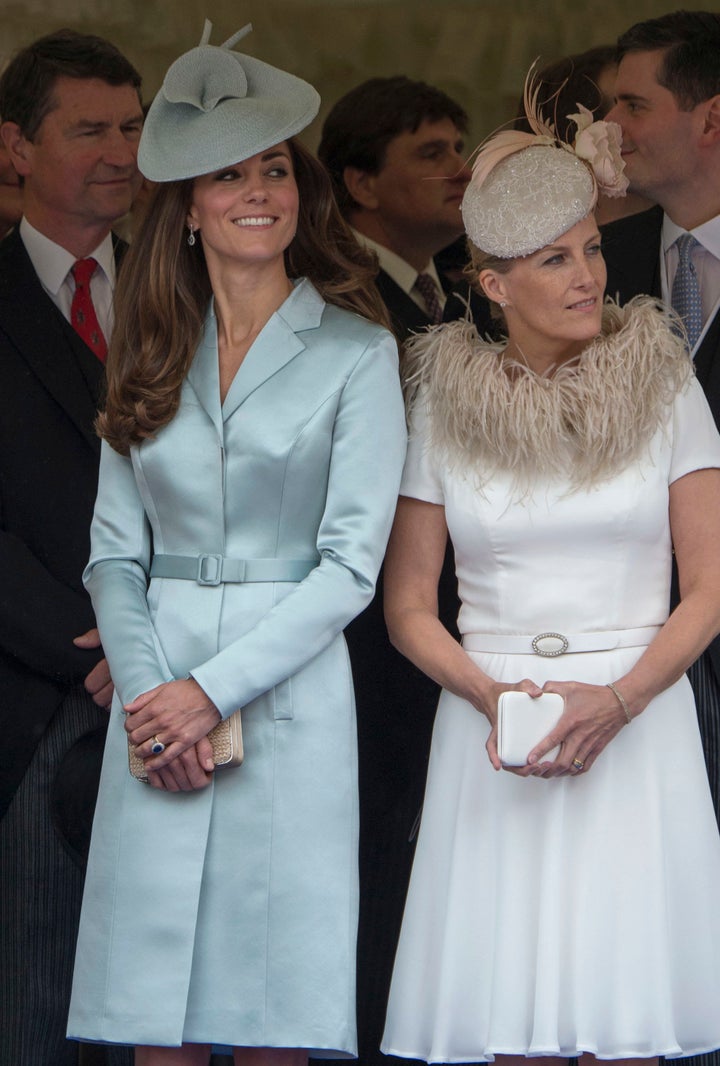 Without a hat at the opening of the Kensington Leisure Center in 2015: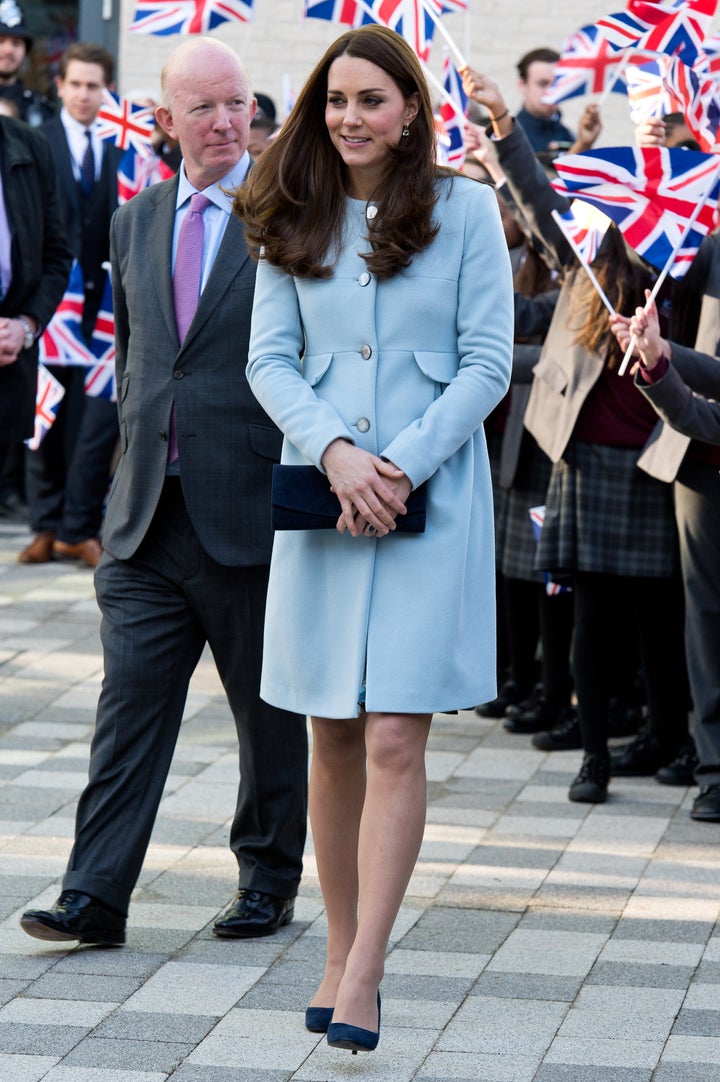 And at the Valero Pembroke refinery in 2014: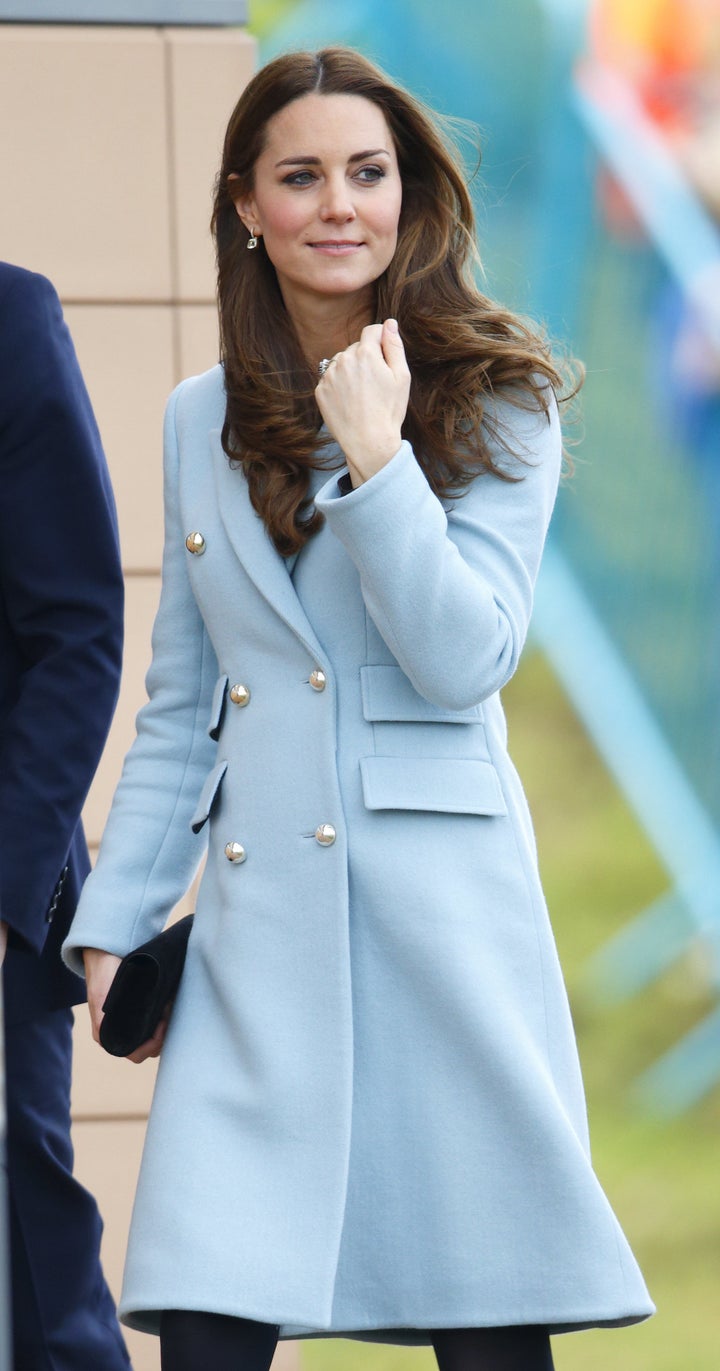 Jolie and her adorable family are pretty much the closest things we have to royalty in the United States, so it's only fitting that the two have this in common.