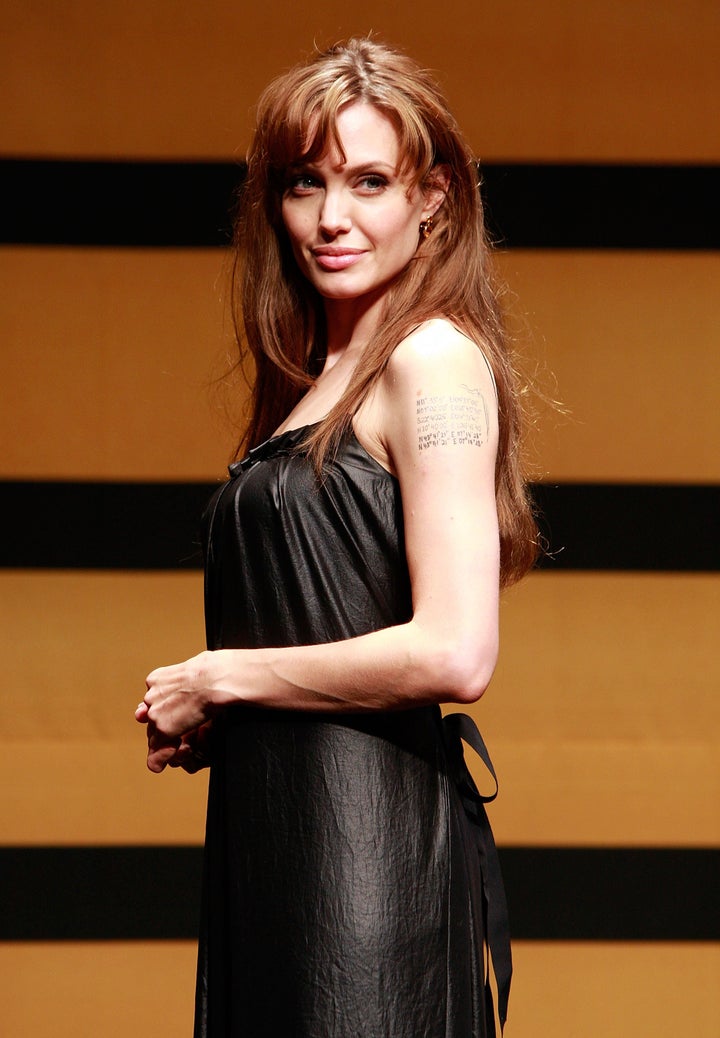 An old drug buddy of Angelina Jolie's has sold eight graphic and lurid photos of the actress to Star magazine, published in the issue out today. Here's what's in store:
In one set, the now-mother of six has black tape over her nipples and a dog leash around her neck. Others show her during a 14-hour heroin-smoking bender.

"The photographs are a startling reminder to Angelina of a period in her life I'm sure she wants to forget, a shady piece of her history that she's kept hidden away, even from Brad," celebrity biographer Andrew Morton, author of Angelina: An Unauthorized Biography, tells Star in our cover story.
The never-before-seen photos are packaged with tidbits from Morton's tell-all: Angelina got a genital tattoo of Billy Bob Thorton's name, lost her virginity at 14 to the boy who introduced her to knife play and hired a hit man to kill her (the hit man told her to think about it for a month, during which she decided to live).
Here is a preview: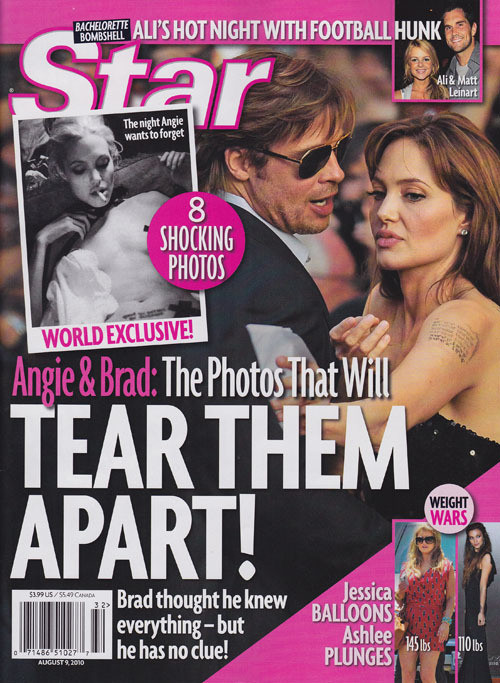 Popular in the Community