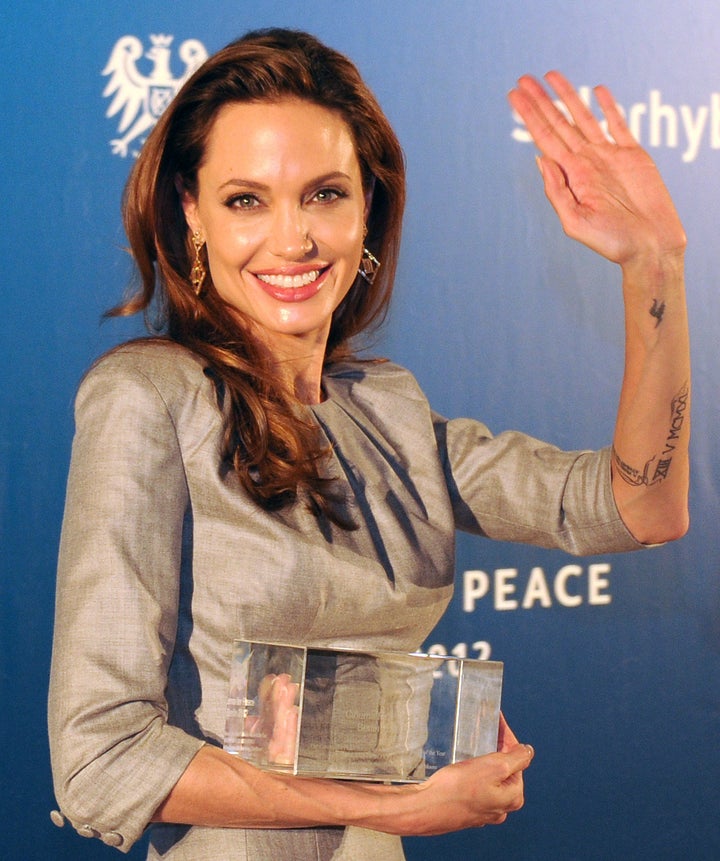 On Tuesday, Angelina Jolie wrote a New York Times op-ed on her decision to get a preventative double mastectomy after learning she had an 87 percent risk of developing breast cancer. As the piece went viral, we compiled tweets by women responding to Jolie's decision. Many of them were heartwarming -- applauding both her bravery in getting the surgery and her decision to write publicly about it.
Many tweets, however, were decidedly less heartening. It's a given that whenever a public figure reveals a personal struggle, tasteless jokes and derogatory commentary ensue. Given that Jolie is a sex symbol, the backlash was particularly disgusting. Statements like "may watch Tomb Raider tonight to commemorate the passing of its greatest legacy" and "floating a pair of chinese lanterns down the east river in memory of angelina joliee's boobs. rip." were everywhere, reminding us that, as Carrie Murphy at BlissTree put it, "We still see women as body parts."
Below, take a look at some of the most unfortunate Tweets we've seen.
LOOK: The Worst Twitter Responses To Angelina Jolie's Preventative Mastectomy
Popular in the Community